What are the best luxury men's watches you can buy in 2022? Whether you prefer elegant and dressy timepieces that will impress your coworkers, or a tougher, stylish-yet-practical watch that you can wear on a daily basis, our massive compilation of handmade men's watches are bound to satisfy your taste. Incorporating fine details, leather or metal bands and numerous designs, Tufina has you covered in every style category. Here are the best options for 2022 from Tufina's luxury men's watches top 5 list.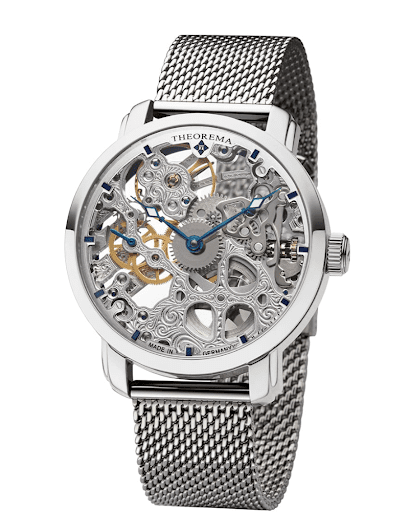 The gentleman's Venezia
One of Tufina's all time best sellers, Venezia from the Theorema collection is the perfect watch for a gentleman who appreciates a fine luxury timepiece. A made in Germany hand assembled watch, Venezia is durable, pristine quality accessory that will last you for years. Its artisanal handicraft embroidery reflects the wearer's inner character, making the Venezia a perfect option for those who prefer unique statement pieces. Elegant details combined with German engineering give life to this fascinating piece of German engineering. Its see through design will give you a clear view of its masterful mechanisms. Coming through in a variety of colors, this limited edition luxury watch is a must for people who love detailed engravings and stylish designs.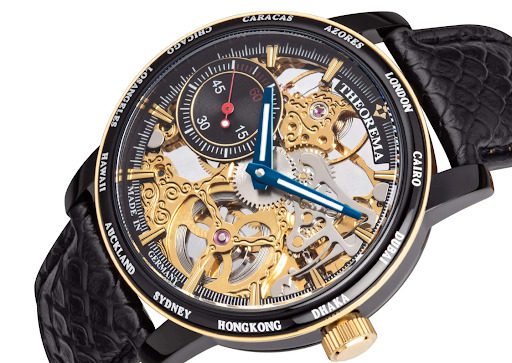 The sleek and stylish Toronto
An unforgettable wristwatch, Toronto from the Theorema collection is another option for 2022 that cannot be easily overlooked. Made in Germany, this luxury men's watch guarantees the highest standards of quality and production. Its open front and back design allows for a clear view of its mechanical masterpiece that every watch admirer will appreciate. A fantastic mix of both classical and modern styles, Toronto makes a great alternative for the gentleman who wants to look put together at all times. Innovative movement, beautiful genuine leather bands or stainless steel straps, and various color schemes make this watch a highly versatile piece of accessory. A great addition to your wardrobe, the Toronto Theorema will compliment your style and aesthetic for every occasion.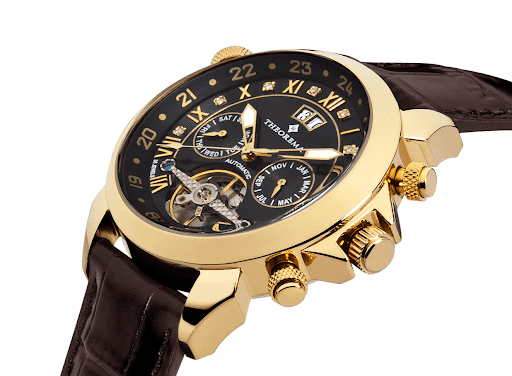 The practical Marco Polo
If you prefer a luxury watch that provides practicality, functionality and durability, the Marco Polo Theorema is a great option. A perfect fusion of elegance and modernity, this handmade German watch can flatter any outfit. With its full calendar design, this timepiece can tell you the date, day and month, successfully combining style with utility. Marco Polo Theorema comes in both gold and black color schemes, providing a flattering addition to every outfit. German practicality and aesthetic values are engraved in this carefully designed luxury watch. So, if you're looking to invest your money in a highly functional watch that will go with every fit, Marco Polo is a great alternative for you.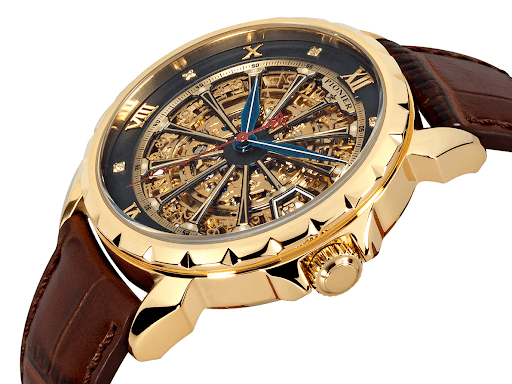 The timeless London
With its exquisite diamond design, this pristine handmade watch offers a distinctive option for gentlemen who prefer a look of glamor and prestige. Thanks to its open back design you can fully appreciate the carefully crafted fascinating mechanism. This best-seller from the Pionier collection provides a great alternative for people who appreciate a classy luxury watch with a modern feel to it. The smooth automatic movement, sapphire coated lens and 6 diamond design combine to create a masterpiece of German watchmaking. A both functional and fashionable timepiece, the London comes in a variety of color schemes and genuine leather or stainless steel bands. If you're searching for a new item to add to your luxury collection, this handmade watch is a must.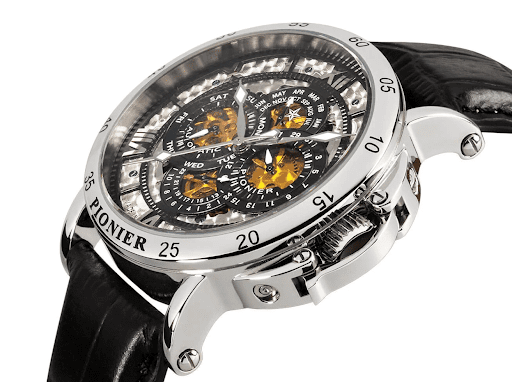 The full package Dublin
A long-term staple for many, the Dublin from the Pionier collection is one of the most versatile handmade watches we have. Loved by many due to its high functionality, utility and distinctive design, this timepiece is a perfect mix of practicality and elegance. A gorgeous representation of German watchmaking principles, this accessory is crafted with great care and attention to detail by Tufina's passionate watchmakers. A full calendar feature is neatly displayed and the open back design allows the beautiful mechanics to show. Wearing such a pristine luxury men's watch is guaranteed to give you a feeling of confidence and prestige, without sacrificing comfort. Incredibly comfortable on the wrist, the Dublin is a perfect affordable handmade watch for those who want to invest their money in long-lasting products.

For more great quality handmade watches you might want to visit Tufina official website.