Gift cards are an excellent method to offer someone a thoughtful gift without knowing them well. What is the best website to buy iTunes gift cards? There are several websites where you may buy or sell iTunes gift cards online. Nonetheless, the quality and safety of websites vary. This article will expose you the Top 4 websites where to trade iTunes gift cards online.
The list below contains the Top 4 online gift card marketplaces and reasons why choose them for trading iTunes gift cards.
 1.
BuySellVouchers
Created in 2012, BuySellVouchers is a platform for trading gift cards. This marketplace is ideal for buying and selling iTunes gift cards in exchange for crypto or electronic money. In most cases, you will receive your gift cards within minutes of purchase.
The website's rating systems, verified vendors, and clear discounts are the main features that make it enjoyable.
The site has been officially approved and has been operating for the last decade. The time it takes to sign up is short, and its actual trading procedure is really simple.
Bitcoin, Tether ERC20, Tether TRC20, Ethereum, Litecoin, DAI and Binance USD are all supported as its payment methods.
BuySellVouchers increase the number of payment methods and gift card categories regularly. The current commission for sellers is 0.3%, while buyers commission is 0.4%. These for sure are the one of the lowest commissions in the industry.
 2.
Raise
The company also provides a unique selling experience by allowing sellers to choose their own discount percentages, which keeps pricing competitive and enables gift card buyers to benefit from significant discounts. To find the best prices, you must actively explore the website.
Raise also provides a Money-Back Guarantee, which provides a return if your ordered card is sent as a different brand, is not received, does not contain the value claimed or is inactive.
Raise charges vendors a 15% fee on all gift cards sold on the marketplace. If the gift card sold is a physical gift card, they will charge the seller an extra $1 or 1% of the amount (whichever is bigger).
 3.
Gift Card Granny

You may buy and sell inexpensive physical and e-gift cards on this website. Gift Card Granny also serves as a sharing website, gathering information from many sources and convincing you to buy from them. You may also get cash back when you purchase an iTunes gift card via the website.
While cash redemption is not yet an option, you may exchange your points for electronic iTunes gift cards that can be used online or in-stores. When you put your cashback rewards into something you need or would have bought otherwise, Gift Card Granny's cashback scheme may help you save money.
You may purchase iTunes gift cards for both major retailers and small businesses.
4.CardCash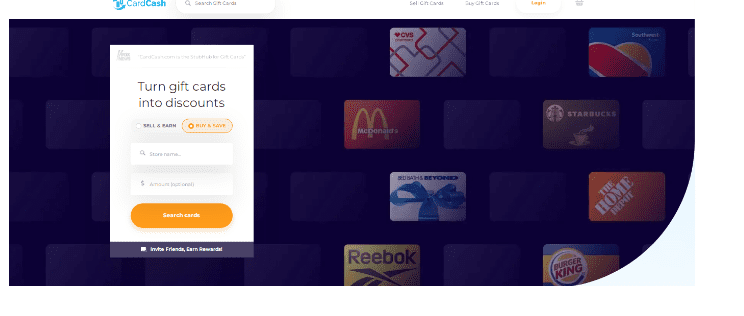 CardCash allows you to purchase, exchange, or sell iTunes gift cards. You may search for gift cards to particular retailers or brands as a buyer by type, value, discount %, or price. After choosing and paying for your card, you will get an email with your card details or an iTunes gift card.
You can swap an iTunes gift card that you've never used yet by trading with other people.
Selling iTunes gift cards to CardCash is simple, but you must choose your pricing. CardCash sets the criteria for how much you may make since they sell gift cards to clients from their inventory.
You may obtain a quick cash offer for your gift card by visiting their website.
Conclusion:
Overall, determining where to buy and sell iTunes gift cards online is relatively easy. This whole set is perfect if you're seeking a unique gift for a loved one.This selection of digital iTunes gift card options will inspire you to express gratitude to the people in your life.