In the world of startup culture today, for the successful running of businesses, there is a requirement for someone to carry out daily administrative tasks; thus, the virtual assistant comes into the picture.
A virtual assistant offers you the timely execution of mundane tasks. 
Now the question arises, from where can you hire Virtual assistants? 
In this article, you will go through the top 4 providers where you can hire virtual assistants.
But first, let's see what a virtual assistant does. 
Ever wondered what a virtual assistant does?
A virtual assistant is a person who does not work in the physical location of the work but caters to all the organizational needs of the organization.
He is a person who can multitask on a variety of tasks and is accountable for delivering results. You just need to assign the task, sit back and relax, as a virtual assistant will do the work  for you.
Since the coming of the COVID pandemic, the requirement to hire a virtual assistant has grown manifold. Thus, the platforms offering virtual assistance have also seen a sharp increase To help you make a conscious decision, we have listed the Top 4 Virtual assistance service providers.
What Virtual assistant brings to your table
Well, there are no set criteria for meeting the qualification of a Virtual Assistant. However, a Virtual assistant is generally a graduate with expertise in different skills.
With a virtual assistant working in your organization, you can pay them based on their tasks or set an hourly rate. Isn't it great? Thus it will help you to save costs. A virtual assistant makes your time-consuming work more accessible and more organized.
Where to hire a virtual assistant?
Numerous platforms provide the hiring of virtual assistants. Here, we are listing the top four virtual assistant service providers. They will make your hiring journey easier than before. 
Wishup is a company that is on a mission to change the way of hiring a remote workforce in a more effortless and hassle-free way—established in the year 2017 by IIT alumni Neelesh Rangwani and Vivek Gupta to revolutionize the hiring process of setting up cost-effective and efficient teams. As a result, Wishup registered phenomenal growth over the years, thus reducing the gap between entrepreneurs and the pool of talented people worldwide. The facilities provided by Wishup are:
The applicants selected here go through a rigorous screening

We believe in hiring the top 1 percent of the applicants

Our VAs are trained in more than 200 skill sets that help in character development 

The best part is Wishup offers you a replacement option with zero cross questioning 

7-day trial option to understand the working of VAs

Both US-based VAs and offshore VAs are available
Remote Co-worker 
Based in Florida, Remote Co-worker was formed in 2013 with a focus on helping you with the daily challenges you face in your business. Their prime focus is to offload you with mundane tasks and drive your focus on other essential things. 
They use the term remote Co-worker to address their virtual assistants.
Here the rates are calculated hourly, with the minimum rate fixed at $7.99 per hour.
They also have VAs who provide 24*7 support as per your requirement and have some great loyalty programs. You will find dedicated account managers at Remote Co-worker to oversee your task's progress.
Upwork 
Upwork was formed in 2015, with its headquarters in San Francisco, California. Earlier, it was called Elance-oDesk. It allows you to hire other job roles and is not only fixed to Virtual Assistant hiring.
Their hourly rates go as high as $75 per hour and as low as $10 per hour. They have different skill sets, including data entry, event management, copywriting, proofreading, content marketing, etc. 
You can gauge their previous experience and hire them based on your needs through their profiles.
Okay relax 
Okay relax is a US-based platform that allows you to hire a Virtual Assistant to manage your tasks of general research, schedule management, product research, documentation, social media automation, travel planning, etc. 
Their work locations are Tampa, Manila, Mumbai, and Karachi.
Their VAs go through mandatory checks before and after hiring. So you may end your subscription to their service at any moment. Their pricing is calculated for tasks per month, with the minimum starting at $29 a month.
There are three plans which are designed to suit your requirements. They strive to provide premium customer service. 
Hiring a Virtual Assistant is just a click away!
Virtual Assistants can take your daily mundane tasks off your shoulders and can make the working of your business easier. So what are you waiting for?
Hiring a virtual assistant has become easy now with the coming of the platforms above. Click here for a free consultation
( Wishup  )
Author's Bio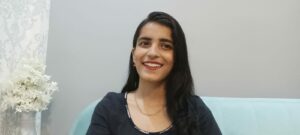 A social media enthusiast, Nidhi works as an digital marketer at Wishup. She loves to spend time with slum children through her Sunday teaching drives.