Mountain biking is a popular activity among adventure enthusiasts who live for that adrenaline rush, thrill, and the need for speed. Some ardent mountain cyclists prefer to experience this journey in the dark – early morning or late at night. 
But with great adventure comes great risk. Even though mountain cycling is safer than other sports, there is still an injury rate of 1.54 injuries per 1000 bikers. Thus, installing reliable bicycle safety lights is necessary before you and your riding friends load up the bikes to enjoy mountain biking.
Problems with Bicycle Handle Lights
There is a difference between an adequately powered bicycle safety light and an overly powerful handle light. The present generation of bicycle safety lights has given more problems than solutions for drivers' safety. 
1. Narrow Lighting Range
With only a soda straw-sized field of vision, a handle light with a narrow beam will jerk around with even the smallest handlebar movement and put you at risk of multiple injuries. Installing narrow lighting range bicycle safety lights will focus only on certain spots and show you a limited distance ahead.
2. Blind Spot
Bicycle lights usually cause a blind spot in your eyes due to their extremely high lumen. People put them in front of their off-road bicycles, thinking it will provide a clear, wide view. However, it can endanger your safety by hindering your perception of depth, which you will need to analyze when riding more technical jumps or stony mountains. It can also blind other vehicles and pedestrians.
3. Low Power Capacity
The power capacity of mountain bicycle safety lights is sometimes as important as the light unit itself. The lower power capacity of handle lights makes your worst nightmare – injured mid-ride, a reality. No one wants to end up struggling in the dark. This compels bike riders to buy rechargeable batteries, more durable lights, or extra handle lights, which means higher unnecessary trip expenses. 
4. Not Waterproof
The majority of poorly built bicycle safety lights are not waterproof and impact resistant. Even if you don't plan to ride in the rain, a heavy downpour may strike during your thrilling adventure. A normal handle light will not only leave you in the dark in a sudden storm but also increase your chances of being subjected to a crash and suffering serious injuries.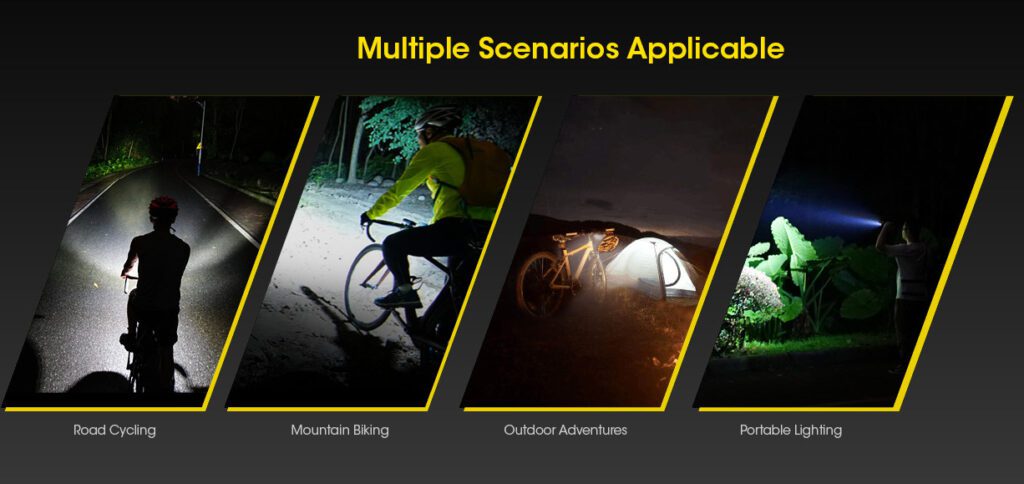 Ride Safely with SUPERFIRE BL12 Bicycle LED Headlight
Many bike enthusiasts prefer SUPERFIRE BL12 bicycle safety lights from the SUPER FIRE series because they provide greater brightness, more flashing modes, a wide beam that is visible from multiple angles, and strong dependability at a continuously cheaper cost than other comparable handle lights. 
The clip-on bike light has an in-built small and compact design and provides full waterproofing (IP44), an easier-to-install and easier-to-remove mount, along with other features such as: 
The BL12 USB bike light has two lighting options: low beams and high beams. When both lights are on at once, a wider area can be illuminated from a greater distance without affecting your ability to perceive the depth of the route. 
These bicycle safety lights have a prism refractor to provide a wide-angle beam that focuses the majority of the brightness on the ground in front of you, allowing you to see ahead without blinding approaching traffic.
The clip-on bike light has a broad light-emitting range and a powerful beam for its size, which can be used to identify rocks and other obstacles in your journey.
Two Lights Working for Wide & Long Emitting Range
The light-emitting range has two operating modes: everyday lighting and bicycle lighting. Depending on the need, you can switch between the two modes to get a clear view of a road's left and right sides simultaneously without jerking the handlebar.
2*21700 Battery & Smart Battery Capacity Display
The flashlight for bikes has an internal 4800mAh battery and a 2000-lumen maximum output. Its smart displays the battery capacity, helping you monitor the battery status and ensure that the power is sufficient at any time. 
Patented type-C charging technology offers more efficient power use and longer-lasting charging. You can also charge the light using the same charger you use for your phone or tablet. No matter how fast you ride, they are safe to use.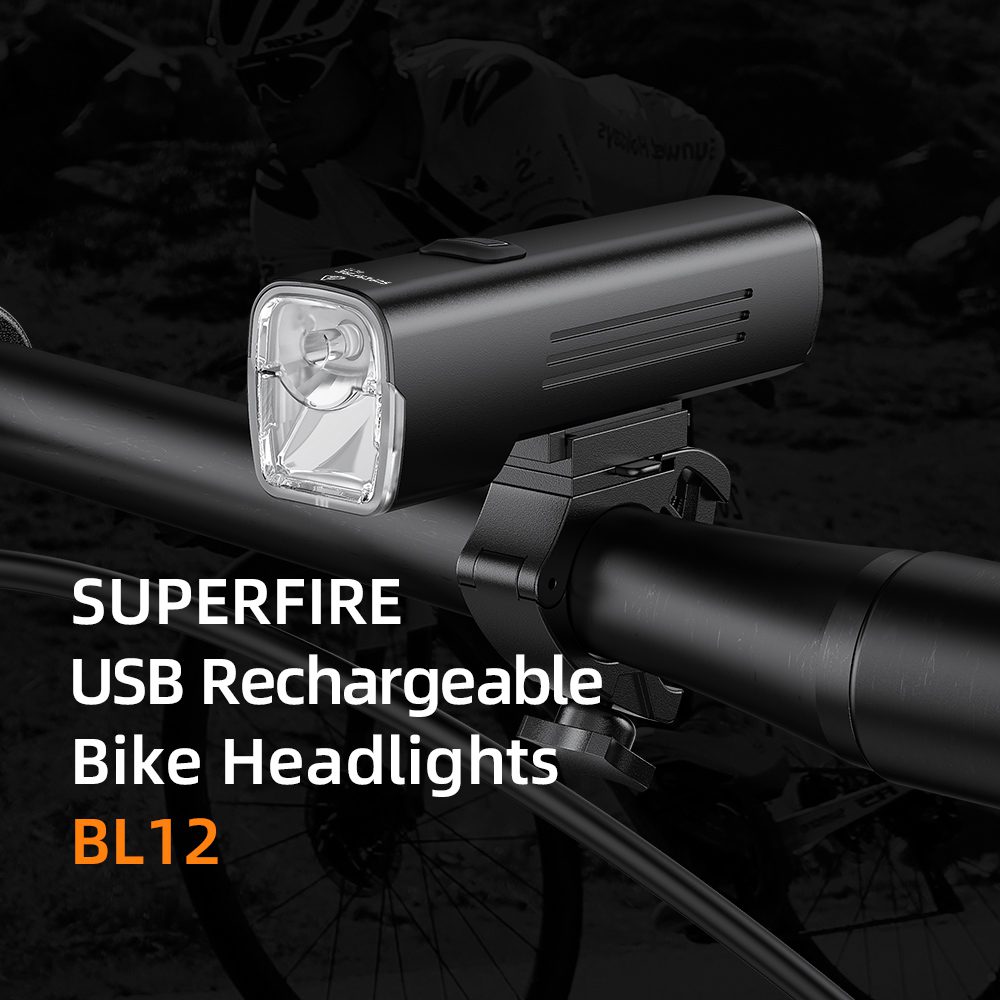 About SUPERFIRE 
With more than 14 years of experience, SUPER FIRE is a trusted manufacturer of outdoor lighting equipment. From bicycle safety lights to UV flashlights, they have everything you need for your next outdoor adventure, so hop on the trend now for an eye-opening adventure!