Each TV size will be suitable for different room areas to create harmony and balance in the space. The following article will suggest 3 TV models with 3 sizes including 48 inch, 55 inch, and 65 inches, suitable for a room area of 20m2, 30m2, and 40m2.
1. 48-inch TV for rooms under 20m2
This TV is not too big, not too small, and suitable for viewing distance from a sofa or bed. The 48-inch widescreen monitor provides a wide enough viewing angle, allowing everyone in the room to enjoy the picture comfortably.
This size also allows better use of the TV's display features such as Full HD or 4K resolution. Details on the screen are displayed clearly and crisply, making the viewing experience more enjoyable. At the same time, the widescreen is also suitable for watching movies, sports, and entertainment programs without causing eye strain.
The 48-inch LG 48C2PSA 4K OLED TV is being favored by many families with its slimness and neat design, which saves space and increases the aesthetics of the room. The LG 48C2PSA TV model uses OLED technology with 4K resolution to increase the sharpness of the image, making the colors more realistic.

For rooms with an area of ​​under 20m2, you should choose a TV with a size of about 48 inches
2. 55-inch TV for rooms under 30m2
An ideal choice for room space under 30m² is a 55-inch TV. Spaces such as bedrooms, living rooms, small offices, or studio apartments can use this TV. This screen size provides an incredible viewing and entertainment experience, without worrying about taking up a lot of space.
When choosing to place a 55-inch TV in a space less than 30m², consider the installation location. Choose to hang it on the wall or put it on a medium-sized TV shelf to optimize space. At the same time, how to choose the distance between the TV and the place to sit is also important. For the best viewing angle, the TV should be placed 1.5 – 2.5m away from the seat.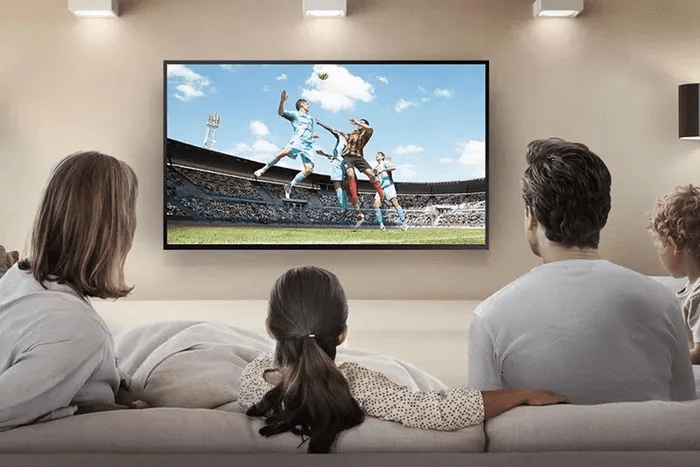 If installing a 55-inch TV in a room under 30 square meters, the wall-mounted option will bring more aesthetic benefits and a viewing experience
When it comes to thin and light TVs that are easy to mount on the wall, it is impossible not to mention the 55NANO76SQA TV model. With its classy and sophisticated design, along with its lightness, this product is the perfect choice for convenient wall mounting. Fully meeting the design and utility requirements for the bedroom, the 55NANO76SQA TV offers a blend of beauty and usability.
If you are interested in owning the 55NANO76SQA TV model at the most favorable price, do not hesitate to contact reputable sales addresses such as Manh Nguyen Electronics Supermarket. You will surely find this product at the most attractive price on the market.
3. 65-inch TV model for rooms from 30-40m2
With room spaces ranging from 30-40m², choosing 65-inch TV models to install has become more popular than ever. With a wide screen size and measurements of width x height x thickness of 145 x 84 x 6cm, 65-inch TV offers a great experience for spaces such as large living rooms, meeting rooms, classrooms,…
When making a 65-inch TV, it is important to make sure it is positioned so that every sitting position in the room has a good viewing angle. To optimize space effectively, preference should be given to 65-inch TV models with a flexible base for easy placement on a table or wall. This helps create a harmonious space and meets the needs of viewing from any position.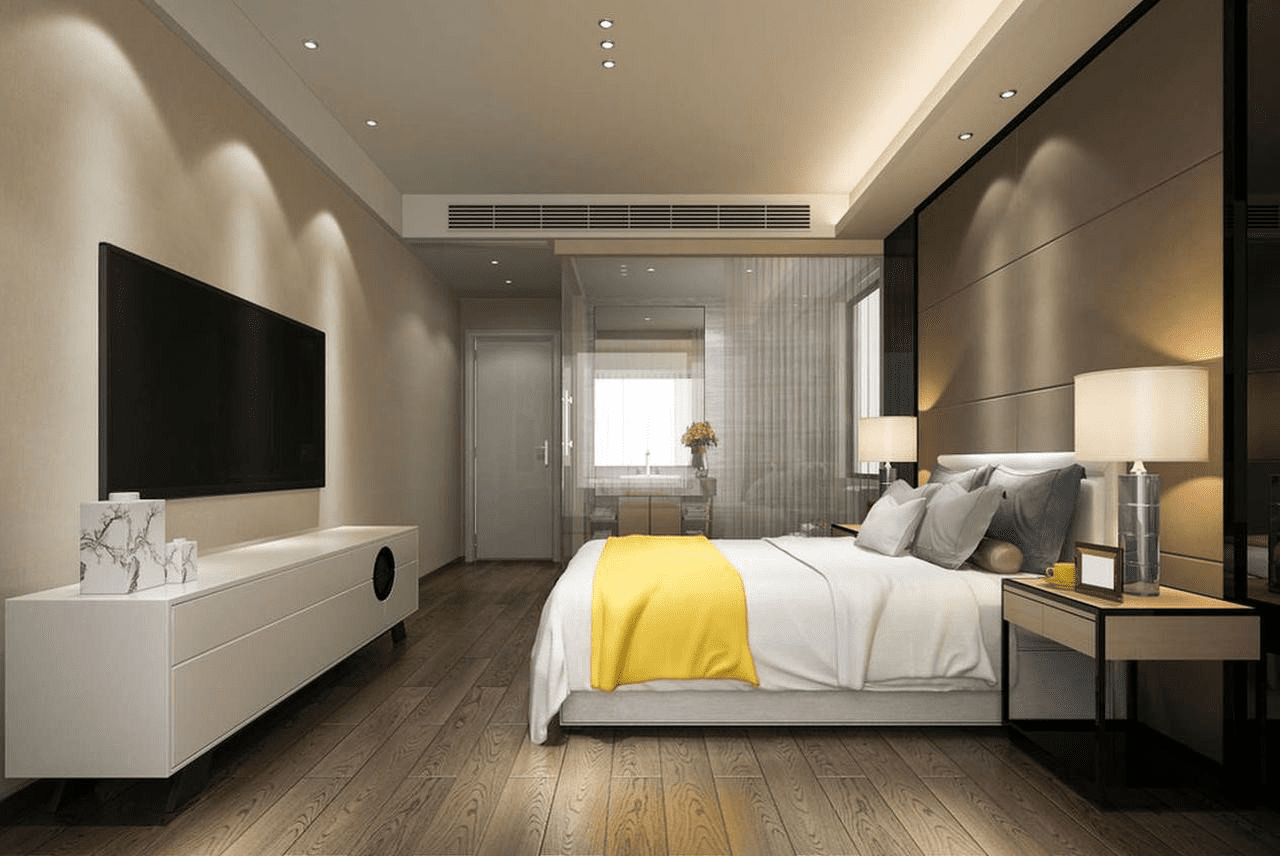 Experience a professional and classy living space with a 65-inch widescreen TV design
Thus, the above article has introduced to you 3 models of TV products suitable for an area from under 20m2 to 40m2. Hope the above information can help you choose the right TV model for your room space. If you need advice or buy TV products, please contact Manh Nguyen immediately to receive support and purchase quickly and quality.
Mobile

: 0962.110.828 – 0915.419.216

Hotline

: 024.6592.1204 – 024.6686.7126

Email

: sale.manhnguyen@gmail.com

Website

: https://manhnguyen.com.vn

Fanpage

: https://www.facebook.com/dienmaymanhnguyen

Address

: No. 22, alley 64, lane 49, Huynh Thuc Khang, Dong Da, Hanoi, Vietnam