If you use Twitter frequently, there's a chance you must have stumbled upon a bunch of pictures captioned, "What I paid for" vs "What I got". As you probably guessed right, vendors aren't always honest. At other times, it may not be a question of their honesty; it might just be circumstances beyond their control. Regardless of the situation, Safeli Technologies Ltd's Safeli.ng is here to cushion all of that.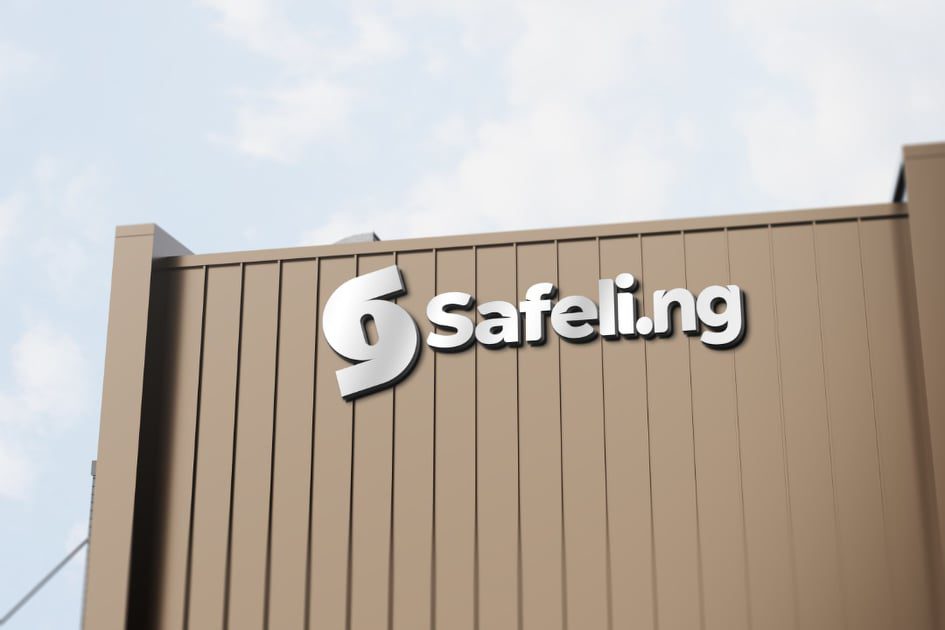 (Safeli.ng is currently led by Stanley Imoisili and four other visionaries)
Safeli.ng is an online marketplace which leverages escrow protection technology for buying and selling of products and services. Registered in Nigeria and London, Safeli.ng, at the time of writing this, uses Paystack for payment processing while having almost half a dozen lawyers on ground to help with arbitration when the need arises. 
Items that can be bought and sold via Safeli.ng include but aren't limited to automobiles, real estate, tech gadgets, machines, furniture, fashion products and more. It could also be used for services and deals such as visa processing, consulting, programming etc
That said, here are the top 10 things you need to know about Safeli.ng.
1). Guaranteed User Protection:
Safeli.ng provides you with reliable payment protection service by holding your money in trust until your goods are delivered to you satisfactorily. It goes the same for the seller: you are sure that your money will get to you as soon as you deliver on your own side of the bargain. This way, nobody gets cheated!
2). Transactions are Swift: 
With Safeli.ng, you can buy or sell anything from anywhere and at any time. Your transactions are completed within minutes as long as both buyer and seller are online. If the buyer and seller are logged in at the moment of initiating the transaction, a deal can be struck within a minute.
3). Multiple Payment Options:
Safeli.ng provides you with a plethora of options for your payments. You can choose to pay with cards, mobile money wallet transfers, QR codes, USSD codes or direct bank transfers. More so, you can pay in different currencies, such as naira, dollar, pound or euro; right on the platform or by reaching out to support.
4). Simplicity: 
Using the Safeli.ng platform is very easy. In fact, anyone who can navigate social media is sure to be able to create an account and complete transactions on Safeli.ng
5). Security: 
The security of your transactions on the Safeli.ng platform is what all this is about. You have 100% control over your money and resources. You can ask for your money to be returned if you are not satisfied with your order. Again, our payment processing partners are renowned both for quality and affordability
6). Friendly Social Community
:
The Safeli.ng platform was built by Nigerians for Nigerians. It was designed with the average Nigerian in mind. There's a telegram community where you can join and grow with other users. You can also follow Safeli on Medium or their YouTube channel. See links at the bottom of the website.
7). Amazing Customer Support:
The team at Safeli understands that business doesn't sleep. As a result, they have put up a 24/7/365 customer support system which customers can always contact for questions and other forms of support.
8). Credibility Rating System:
At the end of every transaction – whether buying or selling – you can rate Safeli.ng users. There's a 5-star rating system which can help you say it just the way it is!
9). Sleek Design:
It would seem that Safeli.ng founders didn't just focus on delivering a practical service, but did it in colours and designs that please the eyes. 
From choice of colours to user interface design, Safeli.ng gives you this aura of beautiful calmness while you carry out your transactions.
10). A Stacked Team:
Safeli's team is made up of veterans in the fields of medicine, tech, economics, and marketing. As a result, they have leveraged clinical precision to curate a solution to a problem that is plaguing online businesses.
Last Words
If you are tired of the disappointments associated with online business transactions, Safeli.ng is a good solution for you. Just sign up on Safeli.ng and do things safeli!