If you're planning to go on a trip to Phoenix, Arizona with your pets, make sure that you already have a place to stay. There are a lot of pet friendly hotels in Phoenix that go above and beyond with their pet services. Here are some of the best hotels that you can consider.
1. Rise Uptown
Rise Uptown is one of the top hotels in Phoenix that would accept your pets with open arms. It is a popular choice because they don't have a strict pet policy when it comes to the weight and breed of dogs.
They allow any number of pets on their premises and the weight and breed won't be a problem as well. You get a magnet that you can place on the door of your hotel room to inform other guests that you have dogs.
2. Sonesta Simply Suites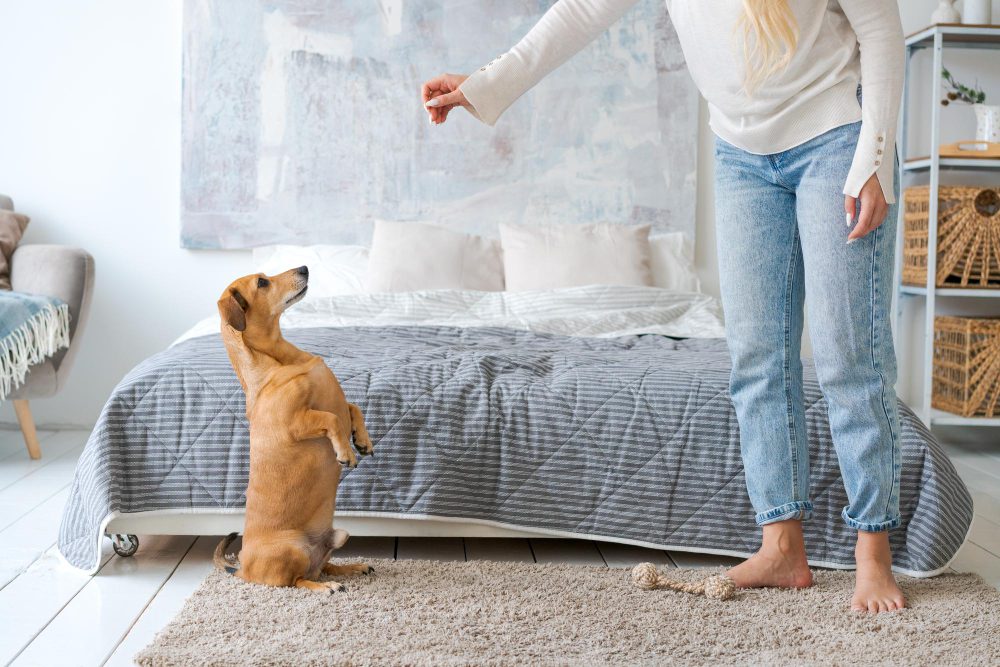 When it comes to comfort and relaxation, Sonesta Simply Suites can give you and your pets the best experience while staying in Phoenix. Upon check-in, the guests can get free pet beds, waterproof mats, treats, and bowls.
This hotel is a perfect choice because they don't have any restrictions when it comes to the breed and weight of your pets. As long as they behave, you can bring them to your hotel room. Take note that you can only have 2 pets per room.
3. Hyatt Place Phoenix Downtown
Hyatt Place is a nice hotel located at the heart of Phoenix's theater district. You are just a few miles away from museums, shopping areas, pet-friendly restaurants, and a light rail station.
In this hotel, you can only bring up to 2 dogs per room and their weight should not exceed 75 lbs. Pet are not allowed in public areas for safety purposes and they won't be allowed in the pool and the food service area.
If you will bring your dogs to public areas, they have to be on a leash.
4. Renaissance Phoenix Downtown Hotel
Renaissance Phoenix Downtown Hotel is a popular choice because it is near Talking Stick Resort Arena. This hotel has an outdoor rooftop pool, a bistro-style café, and comfy guest rooms.
The pet policy is a bit strict as they only allow up to 2 dogs with a maximum weight of 50 lbs. each. If you have a bigger dog, you might want to look for a different hotel. Even if it's behaved, they won't allow larger breeds inside.
5. The Westin Phoenix Downtown
It is located at Arizona State University's downtown campus. It is one of the top choices because it is just a 10-minute walk to the US Airways Center. They have on-site dining, an outdoor pool, and they have a gym as well.
This hotel only accommodates pets up to 50 lbs. It means that larger breeds are not allowed in their rooms. You can bring up to 2 pets per room and they usually ask for a $75 fee.
6. Kimpton Hotel Palomar Phoenix
By staying at Kimpton Hotel Palomar Phoenix, you'll be very close to the shopping, dining, and entertainment hub. You can bring your dogs with you on a walk while enjoying the lively nightlife in Phoenix.
As a popular pet-friendly hotel in Phoenix, they don't have any size or weight limit on the pets that you bring to the hotel. You are also allowed to bring any number of pets. They have dedicated floors for guests with pets and they provide water bowls and courtesy bags as well.
7. Staybridge Suites Phoenix
Relax in an outdoor heated pool while enjoying a barbecue feast with your family. This is just one of the comforts that Staybridge Suites Phoenix can offer. If you have your furry friends with you, they can stay in the hotel as well.
This hotel allows up to 2 pets with a weight of 80 lbs. each. You can also leave your pets in your room unattended. There are pet treats at the front desk and they have a dog-walking area in the hotel.
8. Crowne Plaza Phoenix Airport
As the hotel closest to the Sky Harbor International Airport, it is one of the go-to places for pet owners, especially those who are extremely tired of the journey.
There are pet amenities available in the hotel and there is a designated pet walking area. They allow dogs up to 50 lbs., but you can only bring one dog per room.
9. Red Roof Inn Phoenix
Red Roof Inn Phoenix is a popular accommodation as it is very close to the most exciting attractions in the area. You can go to Grand Canyon University and you can visit Phoenix College as well.
You can bring a dog on the premises, but it should not exceed 40 pounds. Pets should also be on a leash or carrier at all times when they are outside of the guest room.
10. Comfort Inn and Suites Phoenix North
Comfort Inn and Suites Phoenix North will always make sure that you and your furry friends are cozy. They have a business center, health club, outdoor pool, and high-speed Internet access.
They allow 2 pets per room and there are no weight and size restrictions. If you have larger dogs, they are perfectly welcome here.
Conclusion
All of the hotels mentioned above are the best options you have if you plan to go around Phoenix, Arizona. Do your own research and check out some of these hotels if you plan to bring your dogs and cats with you.