Are you a makeup freak? Would love to know the top 10 makeup brands in India? Here we gathered a list of best, safest, affordable yet most selling 10 makeup brands in India.
Makeup stuff becomes an essential one among women in their day to day life in India. That's why the craze for makeup products is always in huge demand in Indian markets, both online and offline.
No matter whether the outing may be attending a wedding party or usual window shopping, girls would love to apply makeup on their face and skins.
The style of makeup may vary depending on the functions or places you visit, but the concept makeup remains the same as it is rare to see girls outside without even some lighter makeup.
You are applying the creams and cosmetics stuff on your face and skin. It's a matter of sensitivity.  If you failed to get the best makeup brands, then probably you may need to face some serious skin problems.
So, always you should be more conscious to choose your makeup (cosmetics) brands.
There are a lot of brands that are coming to the market frequently. Not all the brands will ever be the same in terms of quality ingredients added as promised.
There are only very few brands that are following the promises they made about the quality of the makeup products. So, we have chosen only top 10 makeup brands in India for the blog post.
List of Top 10 Makeup Brands in India that are Most Safe and Trending in 2023
The list has been compiled by following so many criterias such as top selling brands, most used brands, safest ever brands etc..So, without a doubt, you can try the products.
If you are not confident enough to use the brands, it is always advisable to consult with your Skin Doctor before you make a purchase. Here comes the list.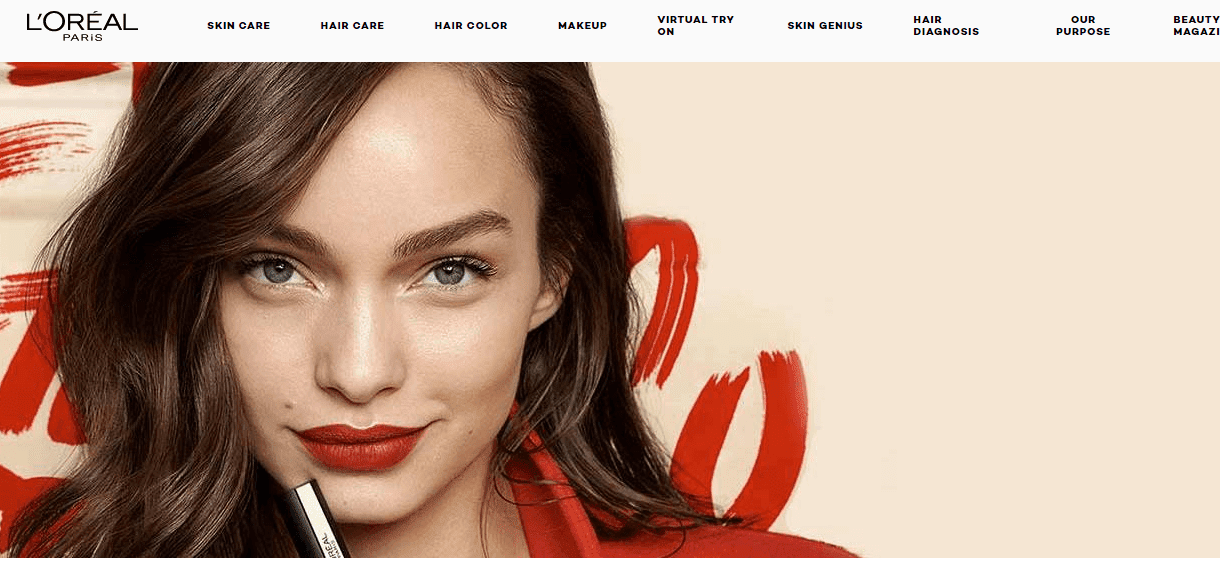 A Paris, France headquartered brand has been consistently offering great cosmetic products in India. Undoubtedly one of the world leaders in offering beauty, skincare and hair care products.
One of the oldest makeup brands was founded in 1909. In L'oreal stores both online and offline, you will have vast varieties of makeup (cosmetic) products.
Eye-liner, Mascara, Kajal and Makeup extender setting spray are some of the Loreal Paris makeup brand top selling items.

One of the most affordable makeup brands in India- MARS Cosmetics products are well researched and especially manufactured to suit the Indian skin and climate.
MARS Cosmetics offers a wide variety of 100% vegetarian and cruelty free makeup products on their online store with trendy and unique packaging to give you a good quality under a budget.
They have almost all the makeup products for your different needs, from eyes to lips. Apart from single products, they also sell makeup kits, brushes and tools for smoother makeup experience.
The combo packages that they offer are just amazing. You can try purchasing it from their online store and get it delivered to your doorstep. This top makeup brand in India is currently running some exciting offers on their store such as
Get a Free Shipping on Orders above 499 INR
Free 39 Colors Palette on spend of Rs. 1099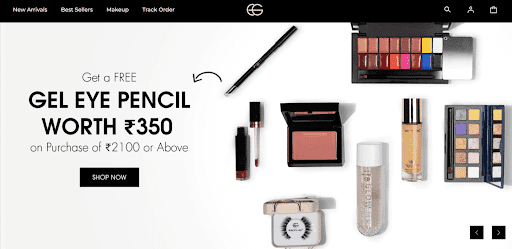 Another popular brand in the list of top makeup brands in India, EuropeGirl has a lot to offer for Indian ladies in the makeup segment. The Mumbai-based cosmetic brand EuropeGirl Cosmetics already becomes the #1 choice for many Indian women as people who bought cosmetics from the brand are highly satisfied with their purchase.
The brand promises on its about us page that all the cosmetic items that are sold under the EuropeGirl brand name never use any harmful synthetic chemicals. So, if you are interested in getting your favorite cosmetics delivered with organic yet natural chemical-free ingredients, try products from EuropeGirl.
Shryoan Cosmetics is an Indian makeup brand that sells an International range of beauty products at affordable prices.
Whether you need high quality cosmetics for your Eyes, Face, Lips or even Nails, your search ends with Shryoan Cosmetics, a reputed makeup brand.
If you want to gift something related to cosmetics to your makeup freak friend or colleague, you can get it from Shryoan Cosmetics. The brand has an exclusive Gift and Combo page where you can purchase combo gifts starting from just 306 INR.
A special offer is ongoing as you can get Shryoan high quality glitter palette worth 499 INR free when you shop for just 1,119 INR.
Go and get it. It's a limited time offer.
Another popular makeup brand in India and worldwide. The company is owned by Hindustan Unilever. Lakme is offering a great set of products for beauty, skin care and hair care as well.
Lakme offers an exclusive range of products for Nails and Skin which are the most selling Lakme product categories.
The brand is most popular and so, you can easily avail Lakme products in Indian shops that sell makeup stuff and beauty products.
MAC stands for Makeup Artist Cosmetics. The company does sell some exclusive and unique range of makeup products. They are specialized in lipsticks and they do offer 150+ color shades in products such as eyeshadows, lipsticks etc..
You can choose the color shades of your choice and skin tone. With every order you placed  at MAC, you will get free sample products.
Too Faced makeup brand cosmetics are little costlier compared to all others in the list and that's why the brand is not so familiar in Indian markets.
Too faced cosmetic products are cruelty free and safe for all skin types. Too Faced best seller is concealer as the company sells illuminating smoothing concealers that has a huge fan base worldwide.
India's another best makeup brand is Swiss Beauty that sells a lot of cosmetics. If you make a purchase of above 999 INR worth cosmetics at Swiss Beauty, you will receive a makeup pouch for free.
Eyeshadow palettes are the best selling cosmetics at Swiss Beauty. They sell cosmetics for every part such as Skin Care, Eye, Lips, Nail, Face etc…
Swiss Beauty combo offers are just amazing. If you are searching for HD Matte lipstick, go for Swiss Beauty. They are not just affordable, but also offer up to 24 shades in lipsticks.
Before talking about the products they are selling, Sugar Cosmetics is the best destination for those who are interested in becoming a makeup artist in India.
At the store website, they offer so many makeup tutorials in terms of blog posts and videos to the customers to understand the makeup in a professional way.
Sugar Cosmetics sells all kinds of cosmetic items in their store. As a unique way of selling, the brand offers a Gifting page on their website in which you can explore makeup products for gifting to your beloved ones.
Another top makeup brand in India is ColorBar. The ColorBar cosmetics in India are available to purchase both offline and online.
ColorBar makeup brand products are highly tested with Industry top Dermatologists and it's safe for all skin types. The company does offer some good lotions.
Kay Beauty is India's very first celebrity beauty brand launched by Katrina Kaif. Each cosmetics manufactured under the brand name Kay Beauty is highly enriched with skin loving ingredients that wont create skin issues.
You can explore all the Kay Beauty makeup brand cosmetic products at Nykaa official website or any shopping sites i.e. amazon, flipkart. Kay Beauty Quick Dry Liquid EyeLiner is the top selling product. The brand sells vast varieties of cosmetics at affordable price ranges.
Maybelline is one of the Indian girls personal favorites and best makeup brands in India. Maybelline is a brand well known for selling Mascara's.
If you want to fine tune your eyes with Mascara, try the Maybelline premium Mascaras'. The New York based makeup brand started in 1915.