Are you also the one who wants to invest in cryptocurrency? Then you have reached the appropriate place. Here are the top 10 cryptocurrency wallet trends for 2023 you must look into.
A cryptocurrency wallet is a part of a software program that retains both public and private keys, letting users transmit, receive, and keep digital currencies. There are now many more crypto wallets available, which has increased demand for trustworthy crypto wallets and trustworthy e-wallet creation companies.
The worldwide crypto Wallet market size was valued at around $252 million in 2021 and is anticipated to expand to around $686 million by 2028 with a compound annual growth rate of roughly 24.2% between 2022 and 2028.
This blog will focus on crypto wallet trends for 2023. Here are the top 10 trends in crypto wallets that you can see shortly.
List of top 10 cryptocurrency wallet trends for 2023
Here is the detailed list of top 10 cryptocurrency wallet trends for 2023.  Let's see each of the trends one by one in detail.
1.Introduction of loyalty program
Service providers can anticipate using a variety of necessary offers to draw customers because there are more crypto wallets and consumers overall. One of the effective marketing strategies that generate positive outcomes for various organizations is the loyalty programme. 
Suppliers of crypto wallet development are most likely to employ this strategy to increase the possibility of user-based users in 2023.
2. Transnational Remittance
Transnational payments include transmitting money or conducting long-distance business globally. For anyone who wishes to pay the least amount of money in fees while sending as much money as possible to their family and friends, cryptocurrency appears to be the answer. 
In 2019, we observed several platforms that support diverse migrant workers from various places by helping them to quickly and cheaply make money. 
According to statista, the global remittance business is predicted to grow to $1,035 trillion in 2022 and $1.413 trillion in 2025. As a result of the increased benefits to the world economy, demand for the creation of crypto wallets will increase.
3. Increasing Number of wallet users
We have witnessed the widespread acceptance of cryptocurrencies over the last two years. The overall number of wallets is currently 36 million, and the number is growing, according to reports made public by a variety of sources. 
According to analysts, this technology will continue to be utilised, and there will be a rise in the Number of cryptocurrency users. There are many companies that offer E-Wallet App Maintenance Services, and you can opt for them. 
The Number of people using crypto wallets has exploded over the past three years, according to Statista, and this increase will only continue to accelerate in the coming years.
4. NFC-enabled Wallet
Data may be exchanged immediately between wireless devices thanks to a technology called near-field communication. It will undoubtedly become a popular trend in cryptocurrency wallets as it gives consumers numerous advantages by utilising crypto wallet-building services. 
The crypto payment gateway removes the anonymity of who you're dealing with while maintaining your customer's preference for it.
For buyers and sellers of cryptocurrencies, technology has produced a number of impressive results. Thus, the entire trade process becomes more effective. Additionally, it enables money transfer much more straightforward than the usual techniques used by wallet users.  
This method runs off of a smartphone, which must be close to the location where you wish to make the payments. Since its introduction, the NFC wallet has become more and more well-liked, and it is anticipated that by 2023, all crypto wallets will be equipped with this technology.
5.Global consolidation of crypto wallet market
Most of the cryptocurrency business as a whole has been taken over in recent years by a Crypto Cellular Wallet. Numerous promising trends from this year suggest that the worldwide consolidation of the crypto wallet sector will probably happen shortly. Many providers and users of cryptocurrency wallets are hoping for this to occur. 
More outstanding solutions that offer ways to embrace this technology demonstrate the more fundamental expansion of Cryptocurrencies. Numerous analysts anticipate that this development will move to the underlying surface.
6.KYC/ AML enabled internal checks
KYC/AML verification is one of the elements in the cryptocurrency market that is gaining a lot of popularity. A geographically based KYC/AML verification confirms the users' actual identities. 
All wallet solutions that enable payments through crypto exchanges will eventually have this feature. If you want to build a Mobile Wallet App, you must hire the best ewallet development company. 
It will function as an inner gateway to verify users while processing withdrawals or other transactions through the cryptocurrency wallet.
7.Wallets likely to replace exchanges
That's relevant since everyone is searching for new ways to perform more transactions privately. The concept of using a cryptocurrency wallet in place of an exchange platform for transactions has been suggested. 
We can also aim for sufficient wallet platforms to provide users with sales and purchase options. As a result, there will likely be a greater need for bitcoin wallet development services.
8.Switch to non-custodial from Custodial wallets
It might significantly alter how digital assets are now managed. The key of a user is kept on a custodian wallet's server. A non-custodial wallet, on the other hand, gives its users complete control of their keys and money. 
The cost to build ewallet app depends on various factors like app complexity, features, and functionality, etc.
Users have been compelled to migrate frequently from custody-based wallets to non-custodial wallets in recent years, and the same is predicted in 2023.
9.The mainstreamization of DeFi
The DeFi (Decentralised Finance) apps have most likely attracted the attention of the crypto community. Standard accounting transactions are carried out on the blockchain. 
Smart contracts are typically used to facilitate these transactions. Additionally, there is no requirement for financial middlemen, unlike traditional payments or transfers.
10.Diversification
Using "stablecoins" with values fixed to central bank currencies (such as the US dollar and comparable currencies) and better wallets that make it simpler to transfer and exchange tokens are other ways that cryptocurrencies are becoming more user-friendly.
There are signs that these strong tendencies will eventually merge. It is anticipated that Ethereum applications will be supported to some extent by China's electronic payments system for digital currencies. 
Paypal now enables US users to purchase Bitcoin using their Paypal accounts, and it will soon allow for Bitcoin payments using Paypal.
Final Thoughts
We anticipate that future trends will be more promising given all the above-mentioned anticipated cryptocurrency wallet trends in 2023. There will likely be a significant increase in the Number of users of crypto wallets as security standards become more potent and more effective. 
However, if you want to build a crypto e-wallet app, hire an ewallet development company to assist you in the process.
It is crucial to keep an eye out for trends in cryptocurrency wallets, given the explosive rise of cryptocurrencies in 2022. One might anticipate the emergence of a more clearly defined regulatory framework with the single-minded goal of bridging the cryptosphere with established financial institutions.
However, cryptocurrency will become standardised. Therefore, one must take the chance.
Author: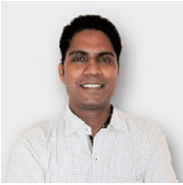 Tarun Nagar is the Founder & CEO of Dev Technosys, a global ranking cryptocurrency development company. With 10+ years of experience of enabling then Startups which are now global leaders with creative solutions, he is differentiated by out-of-the-box IT solutions throughout the domain. He is known for his visionary qualities and adaptability for technology and trends, passionate as he is in every aspect dedicated to making IT simple, accessible and approachable for business enterprises.
https://www.facebook.com/devtechnosys/
https://twitter.com/devtechnosys
https://www.linkedin.com/company/dev-technosys-pvt-ltd/