Have you ever wanted to watch your favorite videos on a mobile device or a computer without having to download them? The process of converting and downloading videos can be tedious, in this article we have compiled a list of the best Youtube to MP4 converters on the market today that are easy to use and efficient.
Want to jump straight to the fastest, most secure MP4 converter quickly?
Suggested Tool: We tested several tools and suggest you try 4K Video Downloader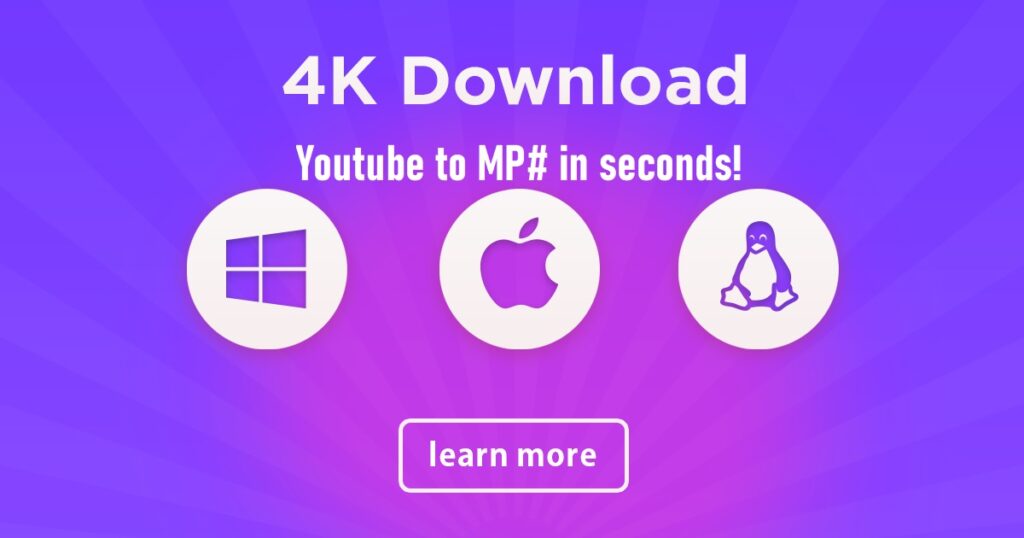 (PS: We also love it because it has no ads, popups, or harmful content that will wreck your computer)
Convert YouTube Videos to MP4
There are many reasons why you might want to download a YouTube video and save it as an MP4 file. Maybe you want to watch the video offline, or perhaps you need to embed it in a presentation or website. Whatever the reason, there are several converter tools available that can help you do this quickly and easily.
In this article, we'll take a look at some of the best YouTube to MP4 converters on the market today. We'll compare features and prices so that you can choose the tool that's right for you.
Converting a YouTube video to MP4 is usually a simple process. You simply need to select the video that you want to convert and then choose the output format (MP4). Some converters will also let you adjust audio and video settings before starting the conversion.
Once the conversion is complete, you'll have an MP4 file that you can watch on your computer or other devices. Most converters will also let you save the file to your hard drive so that you can watch it later without having to be connected to the internet.
There are many different converters available, but not all of them are created equal. Some have more features than others, and some are better at converting videos from YouTube than others. To help you find the best converter for your needs, we've put together a list of our top picks.
10 Best Youtube to MP4 Downloaders:
4K Downloader is one of the top best youtube to MP4 converters on the market today for a few reasons. One, it can download videos in resolutions up to 4K. That's four times the resolution of 1080p HD! So if you have a 4K TV or monitor, this converter will come in handy.
In addition to great resolution options, 4K Downloader also offers fast download speeds. It can take advantage of your computer's multi-core processor to speed up downloads. And if you have a fast internet connection, you can take advantage of that too for even quicker downloads.
Finally, the 4K Downloader is very easy to use. Just copy and paste the URL of the YouTube video you want to download and choose your desired resolution and format. Then click "Download" and let the program do its thing. In just a few minutes, you'll have your favorite YouTube videos saved locally on your computer to watch anytime, even without an internet connection!
This tool will do a lot more and is well worth trying out. Wondershare's Filmora is a powerful yet accessible video editor that includes standard editing features like trimming, transitions, and overlays, as well as some advanced modern features. Recently, they've added new features like motion tracking to offer more control over your content. While Filmora can be a great video editing tool, you'll have to do without some of the detailed preferences you get in other editors. No wonder it has such awesome reviews all over the web.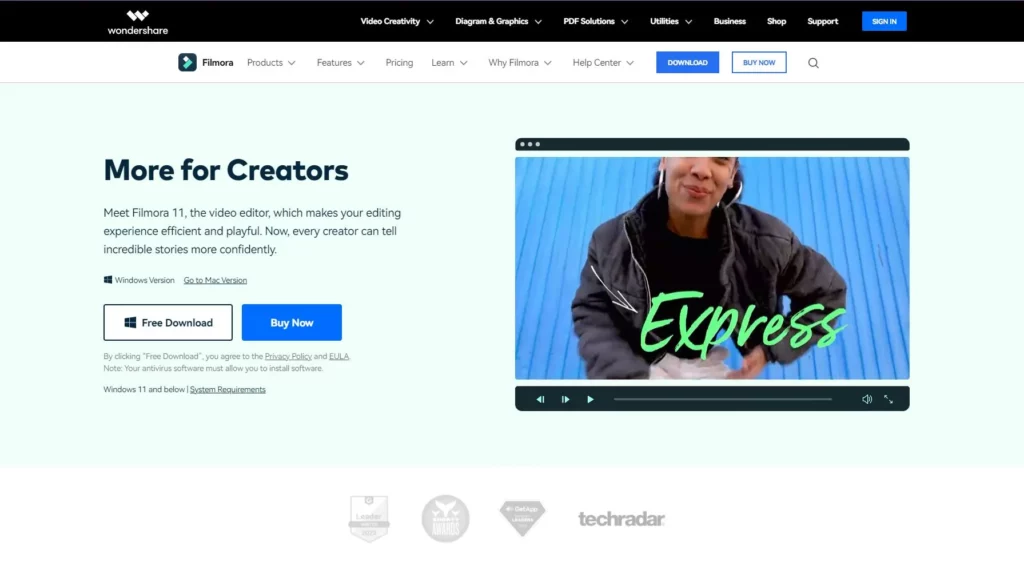 3. HitPaw
If you are looking for a top-quality Youtube to MP4 converter, then HitPaw is a fairly decent choice too. With its advanced features and easy-to-use interface, it is the ideal tool for converting your favorite Youtube videos into MP4 format. Here are some of the most notable features of this converter:
-Converts Youtube videos into MP4 format quickly and easily
-Advanced settings allow you to customize your conversion
-Supports multiple video resolutions, including HD
-Downloads videos from Youtube directly to your computer
-Simple and user-friendly interface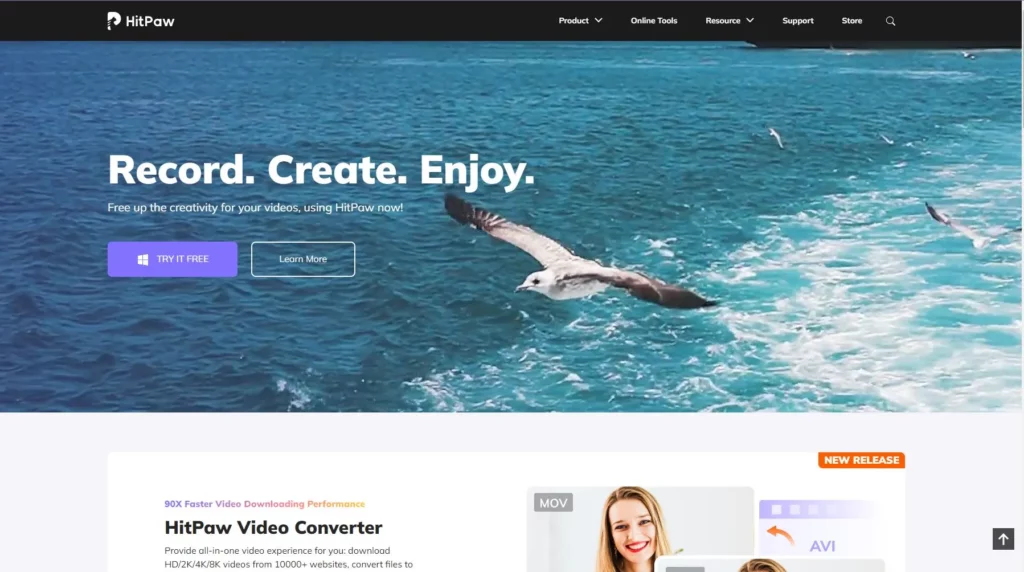 4. Leawo Video Downloader
Leawo Video Downloader is also popular for some good reasons. It's easy to use and has a wide range of features. You can download videos in various formats, including MP4, 3GP, AVI, and FLV. You can also choose to download only the audio from a video if you prefer.
Leawo Video Downloader also offers some unique features that other converters don't have. For example, it can automatically add downloaded videos to your iTunes library if desired. It also has a built-in web browser that lets you easily download videos from sites like Facebook and Vimeo with just a few clicks.
Some of the features that make Leawo Video Downloader stand out are its ability to download videos in HD quality, its support for multiple video formats, and its built-in video player. With Leawo Video Downloader, you can be sure that you're getting the highest quality video possible. In addition, this converter also supports batch downloads, so you can download multiple videos at once. And if you ever have any problems with the converter, Leawo offers excellent customer support.
5. iTubeGo
TubeGo is super easy to use. It has a simple interface and it's very easy to use. Just enter the URL of the video you want to convert and click the "Convert" button.
iTubeGo supports a wide range of video formats, including MP4, AVI, WMV, MOV, and more. Plus, it can also extract audio from videos and save it as MP3, AAC, WMA, or other formats.
What's more, iTubeGo is very fast. It can download videos at up to 10x speeds and convert them to MP3 in just seconds. And if you're using a Mac, you'll be happy to know that iTubeGo also has a Mac version.
6. WinX HD Video Converter Deluxe
This top-rated converter comes with a wealth of features that make it the perfect tool for downloading and converting HD video. For starters, it supports a wide range of input and output formats, so you can be sure that your converted video will be compatible with your desired device. Additionally, the converter boasts built-in editing tools that allow you to trim, crop, or rotate your video before conversion – perfect for ensuring that your converted video looks just the way you want it to.
Plus, with its advanced hardware acceleration technology, WinX HD Video Converter Deluxe is able to provide super-fast conversion speeds without sacrificing quality. In fact, it's up to 5 times faster than other similar converters on the market! And if that wasn't enough, the converter also comes with a free trial version that allows you to test out all of its features before making a purchase.
7. VideoProc
VideoProc has an easy-to-use interface and helps you download videos from YouTube in high quality. You can also convert your videos to other formats like MP4, AVI, and MOV.
VideoProc is one of the fastest YouTube downloaders for Mac and also lets you download videos from other websites. You can use VideoProc to download entire YouTube playlists with a single click.
The software is available in both free and premium versions and the free version has certain limitations like you can only download 2K ultra HD quality videos. The premium version starts at $29.95 per year which is pretty expensive compared to its competitors.
8. YTMp3
There are many different websites that provide versions of YTMP3 – so it may be confusing. If you Google "YouTube to MP4 converters" you might see YTMP3 at the top of the search results with a .cc domain. YTMP3.cc is an easy way to convert YouTube videos into MP3s for computers and mobile phones without any installation or sign-up required. It also lets users download MP4 versions of YouTube videos if desired, with a very simple process. All you need to do is copy and paste the URL for your target YouTube video into YTMP3.cc, select MP3 or MP4, convert the URL and click the real download button on the page to start saving your download to your device
9. YMP4
YmP4 is built to Download any Youtube video fast and Convert it to mp4 & mp3 format.
Step 1: Copy the URL of the video you want to review. To do this, either use a button for social sharing on the video or copy it directly from your browser or app.
Step 2: Paste your link into the search box of Ymp4, and it will automatically find other videos from the same YouTube channel.
Step 3: Choose a quality, format, and download button to save your video.
10. Flvto
FLVTO is way more than a video and audio converter tool. On top of its reliable conversion process, it also offers the option to download media.
Not only is it free, but you can use Video Player on any device out there. It's also simple to use and accessible through any web browser with the internet. Simply go to the video website of your choice and start watching your desired video.
Conclusion
There are many reasons why you might want to convert a YouTube video to an MP4 file. Perhaps you want to listen to the audio of a music video on your phone while you're on the go, or maybe you want to create an offline backup of a favorite vlog in case it's taken down from YouTube in the future.
Whatever your reasons, there are a few things you should look for in a good YouTube to MP4 converter. First and foremost, it should be easy to use – you shouldn't need any technical expertise to figure out how to use the software. Second, it should be fast – you don't want to wait around for hours for a single video to convert. Finally, it should produce high-quality audio files that don't sound distorted or tinny.
With that in mind, here are our picks for the best YouTube to MP4 converters currently on the market:
Which YouTube Converter Is The Best? We think our choice is good – but let us know your thoughts!