Imagine you are watching your favorite content on Netflix, and suddenly your Internet connection is interrupted. What to do if Centurylink Wi-Fi is not working? This is not the most pleasant situation that often causes irritation, especially if it happens late in the evening and there is no way to get help from specialists.
However, there are a few tips that will help to fix your Centurylink Wi-Fi problems. Next, you will learn about what you need to do to fix Centurylink WiF not working.
What Are the Reasons Why Your Internet Is Not Working?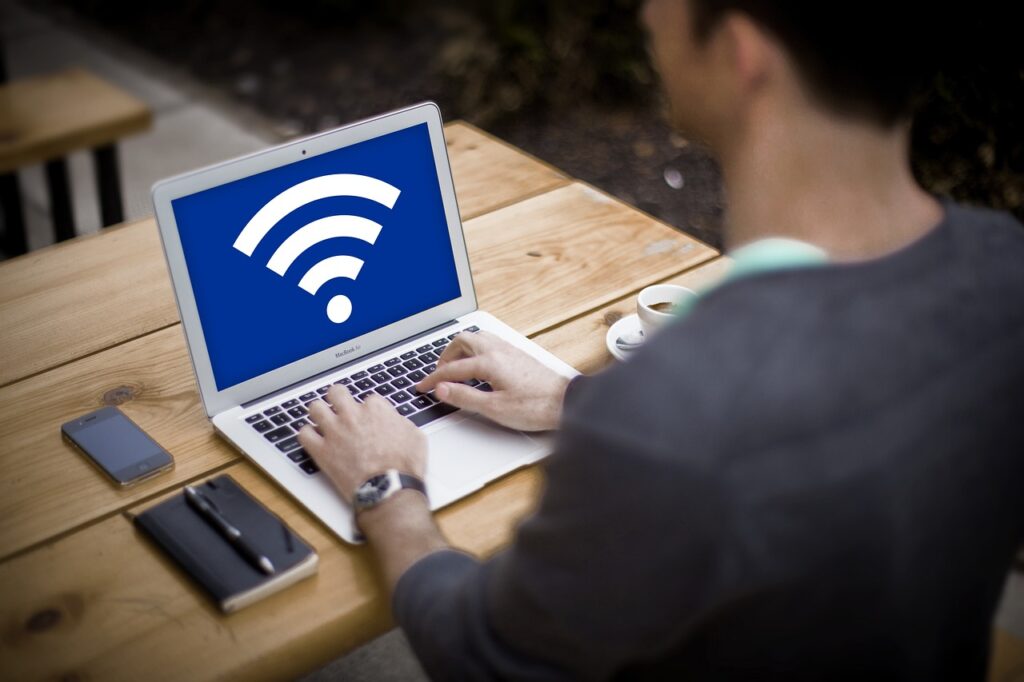 So, your Internet suddenly stops working. What are the reasons? If you are faced with the fact that your Internet is not working, then there may be several reasons why this happened. Below are the key ones:
CenturyLink does not work in your region. In this case, you can contact support, report the problem and wait until the problem is fixed.
There are other external reasons that interrupt the Wi-Fi signal.
There is a modem failure or other technical problems with it.
By the way, you can always consider such an alternative as CenturyLink equipment return. If you are eligible for it, you will be able to get new equipment that will work trouble-free.
Next, you will learn what to do if your Internet does not work due to the last two reasons. As noted earlier, if the problems are related to CenturyLink problems, then all you have to do is report the problem and wait until the Internet connection will be renewed. As for the other problems, there are a few steps by which you can fix your Centurylink Wi-Fi.
The Popular Problems with CenturyLink Modem
First of all, you need to make sure that your modem is working properly. You may see a number of blinking lights on your modem, which identify the operation of the device. Accordingly, if all the lights on your modem are green, then there are no problems in the operation of the device. However, the presence of a red or yellow color may indicate a malfunction with your modem or Internet connection. Also, the absence of any indicator lights on your modem also indicates that something has gone wrong.
How to Fix Red or Yellow Light
What to do if there are red or yellow lights on your modem? You need to restart your modem, and you will see a red or yellow color after you reboot it. However, it should change color to green within 30 seconds. If the color of the indicator light has not changed, there are possible reasons for it:
The power cord is not the one provided by the manufacturer. Please make sure you are using the cord that was provided by CenturyLink staff.
Your modem periodically overheats. It is worth considering another location for your modem where there will be good air circulation.
Try plugging your modem directly into a power outlet, as the modem may not be getting enough power to function properly.
If the above steps have not resolved the situation, then you should try restarting your modem once again. In this case, it is vital to return the modem to the initial settings. This can be done with a clip. You need to press the reset button until the indicator lights go out completely. Such a way can help to renew the right operation of the modem.
There Are No Light Indicators
Sometimes, there may be a situation when there are no indicator lights on the modem at all. If the power indicator is off, check the power cord and make sure it is plugged in.
If the problem has not been solved using the above method, then it is worth checking if the socket is working. Connect any other device and make sure the socket is working properly. Also, try connecting your modem to another socket and check if it works. This will help to indicate if the problem is with your modem or socket.
Other Problems with DSL, Internet, and Wi-Fi Indicators
When the router and Internet work without problems, and the power indicator lights up green, the other indicator lights should also light up green. If this does not happen, then here are a few points that you should pay attention to:
Make sure your Ethernet cable is connected. If the port does not turn green, then you should try using a new cord.
If you see the icons flashing red or yellow, then your modem may not be able to connect to the internet. The reason for this may be problems associated with the Internet provider, so you should contact support or find out what is happening with the Internet in your area.
What to Do If There Is No Internet Connection
So, if you tried all the above methods but your Internet connection was not restored, then there are a few more options that can help you solve the problem.
Make sure there is no Internet signal interference. Often, thick walls can be the reason that there is not enough Internet signal for your devices. Try placing the modem somewhere else with no visible signal obstructions.
Make sure you have paid a subscription fee. Perhaps that is why your Internet is not working.
Check out your Internet speed. Perhaps the problem lies in the need for a new tariff plan with faster Internet. This is especially true if you have a lot of gadgets that use a Wi-Fi connection. Therefore, the banal cause of a problem with the Internet may be an inappropriate tariff plan.
Wrapping Up
As you see, there are a lot of reasons that can cause such a problem, such as the Internet not working. Now you know what to do in such a situation, so use the tips above to restore your Internet connection and enjoy your web surfing.