It can be both exciting and scary to start a business. To make sure your new business is a success, you need to make a list of everything you need to do before you launch. Here are some important things to think about before you start a business:
Develop a Business Plan: A business plan is an important document that outlines your business's goals and strategies. It will help you figure out if your business idea is possible, figure out who your target market is, and plan your finances.
Do market research: Market research will help you learn about the industry you want to get into, your competition, and your potential customers. This information will help you come up with a unique selling point for your business and decide where to put it on the market.
Choose a Business Structure: Choose the right business structure for your business, such as sole proprietorship, partnership, LLC, or corporation. Each structure has pros and cons, and you should choose the one that works best for your business.
Register Your Business: Register your business with the right government agencies, get any permits or licenses you need, and get an employer identification number (EIN).
Develop a Brand Identity: Create a strong brand identity, including a logo, tagline, and website hosting. Your brand identity should be the same on all platforms and show what your business is all about.
Create a Marketing Plan: To get the word out about your business, make a marketing plan that includes social media, advertising, and networking. Find out what channels your target market uses and make a plan to reach them.
Secure Financing: Figure out how much money you need to start your business, and look into different ways to get it, like loans, grants, and crowdfunding.
Employ People: If you intend to employ people, you need to create a hiring plan that outlines everything from job descriptions to compensation packages and employee benefits.
Set Up Your Accounting System: Set up your accounting system and pick an accounting software program. Keep accurate records of all your transactions, including what you spend and what you earn.
Create a Plan of Operations: Create a plan of operations that outlines how you will produce and deliver your product or service. Supply chain management, logistics, and quality control should all be part of this plan.
Determine Your Pricing Strategy: To ensure that you are able to make a profit while retaining your position as a competitive player in the market, you need to determine your pricing strategy. Find out how your competitors set their prices and make changes to your own prices based on what you find.
Set up a legal framework: Talk to an attorney about how to set up a legal framework for your business, including how to write contracts and protect your intellectual property.
Obtain Insurance: It is highly recommended that you obtain insurance in order to safeguard your company from financial loss in the event of a lawsuit, damage to its property, and any number of other potential risks.
Create Standard Operating Procedures (SOPs): Create standard operating procedures (SOPs) to make sure that your business processes are consistent and efficient. SOPs can help you improve how you run your business and make you more productive.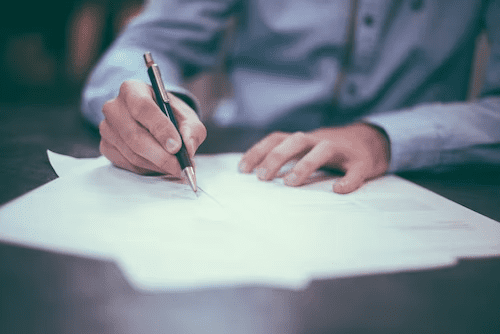 Build a network: Talk to other business owners, experts in your field, and potential customers to make connections and learn more about your market. Join online groups and social media to connect with people in your field.
Secure Your IT Systems: Make sure your IT systems are safe from cyber threats and secure. Use firewalls, anti-virus software, and data encryption to protect your business and your customers' information.
Test and Improve Your Product or Service: Make sure your product or service meets the needs of your target market by testing and improving it. Do surveys, focus groups, and interviews with customers to get feedback and find ways to improve.
Create a Plan for Customer Service: Create a plan for customer service to make sure your customers are happy with your product or service. To keep customers coming back, you should answer their questions quickly and give them good service.
Develop a Sales Plan: The first step in developing a successful sales strategy for your company is to create a sales plan that outlines how you will generate revenue for your company. Find out who you want to sell to, set sales goals, and come up with a sales strategy that fits with your business's overall goals.
Make a website: Make a website that shows off your products or services and gives customers a way to get in touch with you. Your website should be easy to use, look good, and be set up so that search engines can find it.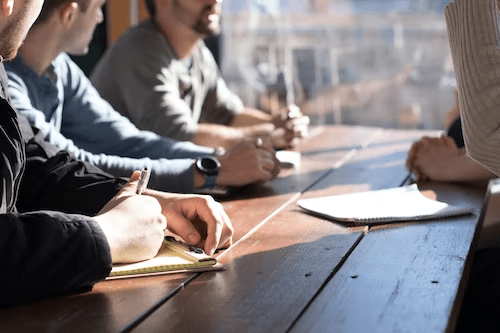 Set up a Social Media Presence: Set up a presence on social media sites like Facebook, Twitter, Instagram, and LinkedIn. Use social media to connect with your audience, spread the word about your brand, and get people to visit your website.
Develop a Content Strategy: Create a content strategy that includes blog posts, videos, and other types of content that are relevant to your target audience. Use your content to make your brand known as an expert in your field and to get people to visit your website.
Put Analytics to Work: Put analytics to work so you can track website traffic, engagement on social media, and other key performance indicators (KPIs). Use this information to figure out how well your marketing is working and to make decisions for your business that are based on facts.
Develop Your Business Network: Develop your business network by establishing business relationships with suppliers, distributors, and other partners who can assist you in developing your company. Build relationships on trust and what's best for both sides.
Create a Crisis Management Plan: Make a plan for how you will handle potential crises like data breaches, product recalls, or bad press. To protect your business and your reputation, be ready to act quickly and decisively.
To start a business, you need to plan and act carefully. By using this list, you can make sure you have everything you need to start your business off on the right foot. Good luck on your entrepreneurial journey!