Portland is a popular travel destination in the Pacific Northwest region of the US, known for its vibrant arts scene, delicious food, and stunning outdoor spaces. However, finding affordable accommodation during peak tourist season can be challenging.
Whether you're a budget-conscious traveler or simply looking to save some money on your trip, this ultimate guide on where to stay in Portland will provide you with all the tips and tricks you need to secure a comfortable and affordable place to stay. Let's dive in!
Where To Stay In Portland?
For first-time visitors, deciding where to stay and choosing the right location to stay is crucial. With a population of over 2.4 million people in the Portland metro area, the city offers a variety of interesting neighborhoods to choose from.
Portland is divided into four quadrants – NE, NW, SE, and SW – with the Willamette River splitting the city east and west, and Burnside Street running north and south.
Downtown and the Pearl District, located west of the river, are the most popular areas of interest for travelers. These neighborhoods offer a variety of excellent hotels, but that's not to say that you won't find great accommodations in other parts of the city.
Here are some of the best places to live in portland.
1. Downtown Portland
If you're a first-time visitor to Oregon's largest city, Portland, then Downtown is a great place to consider staying. Downtown Portland, situated on the west side of the Willamette River, is a convenient base for exploring the city's top attractions, as it is well-connected to the rest of the city by public transportation.
Whether you want to explore Portland's vibrant arts scene, try some of its famous food and drink offerings, or simply soak up the local atmosphere, you'll find plenty to see and do in Downtown Portland. And with easy access to public transit, you can easily explore other parts of the city from your central location.
Some of the famous hotels in this area are the paramount hotel, The Mark Spencer Hotel, The Benson, A Coast Hotel, etc.
2. Pearl District
Numerous former warehouses and industrial buildings in the Pearl District have been repurposed, now serving as trendy boutique shops, coffeehouses, and art galleries.
Additionally, this bustling district is a vital player in Portland's culinary scene, boasting a plethora of top-notch restaurants and bistros that can be found by strolling along its cobblestone streets.
Similar to other downtown areas, the lodging options in Pearl District tend to fall within the mid-range category. To maximize your travel budget, you may want to consider exploring alternative areas such as Central Eastside or Hawthorne located in the Southeast region of Portland.
This area includes McMenamins Crystal Hotel, Canopy by Hilton Portland Pearl District and Hampton Inn & Suites by Hilton Portland-Pearl District.
3. Hawthorne
For budget-conscious travelers seeking the optimal area to stay in Portland, Hawthorne is a top choice due to its trendy and lively atmosphere. Positioned on the southeastern side of the city, this neighborhood is filled with charming vintage stores, craft beer bars, delectable dining options, and historic theaters.
4. Nob Hill
Nob Hill is an ideal location for families seeking accommodation in Portland. Renowned for its refined and fashionable ambiance, this area features contemporary boutiques, bistros, and restaurants.
Additionally, Nob Hill is a prominent residential area in Northwest Portland, characterized by picturesque tree-lined streets, cozy cafes, and stunning Victorian houses that add to the neighborhood's charm.
Some Best Budget-Friendly Hotels In Portland
There are several affordable hotels in Portland that offer great value for budget-conscious travelers. Here are some of the best budget-friendly options: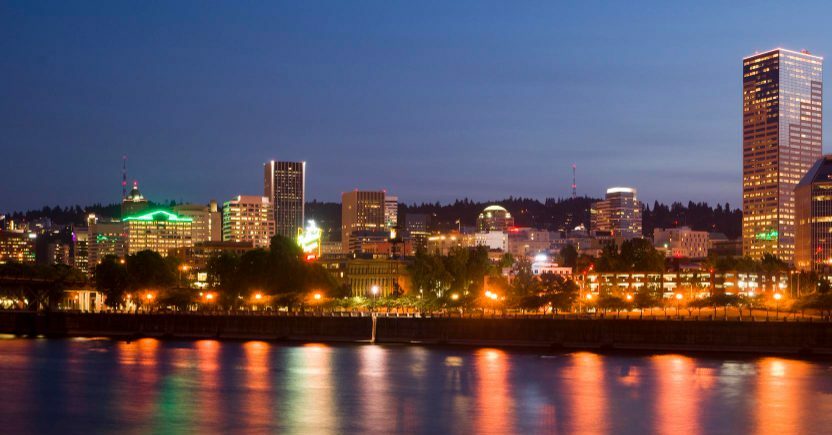 The Doctor's House B&B: 5024 NE 30th Ave, Portland, OR, 97211
McMenamins Crystal Hotel: 303 SW 12th Ave, Portland, OR 97205
Staypineapple at Hotel Rose: 50 SW Morrison Street, Portland, OR 97204
Ace Hotel Portland: 1022 Southwest Stark Street, Portland, OR 97205
Conclusion
Finding affordable accommodation in Portland may seem like a daunting task, but with the right information and resources, it's certainly achievable. By considering different neighborhoods and budget-friendly hotel options, you can enjoy all that Portland has to offer without breaking the bank. Remember to plan ahead, book early, and take advantage of discounts and deals to maximize your travel budget. Happy travels!