Cryptocurrencies aren't a new thing. The first and most well-known one, Bitcoin, exists since 2009 and it was created as a decentralized coin without governmental influence. Today, inspired by this cryptocurrency, over 10,000 others have been created. And one of them is AVAX, the native token of the platform Avalanche. 
 The decentralized finance (DeFI) sector is trying to replace centralized banking with blockchains and codes on them, called smart contracts. With Avalanche, the complexity and power of smart contracts are finally accessible to everyone. The protocol has been designed from the ground up with simplicity and scalability in mind. It is the first self-contained blockchain platform of its kind and it completes transactions in less than a second. It's a relatively new coin and is currently amongst the 15 most popular cryptocurrencies. 
The platform Avalanche and the AVAX crypto coin were launched in 2020 by Ava Labs, and since then they've become one of the most interesting investments for traders. Avalanche is a smart contract platform that uses Proof-of-Stake (PoS) protocol that operates on its own blockchain. However, it can add other blockchain protocols and cryptocurrencies to its network. The Avalanche blockchain is compatible with the Ethereum blockchain and is expected to become one of its toughest competitors.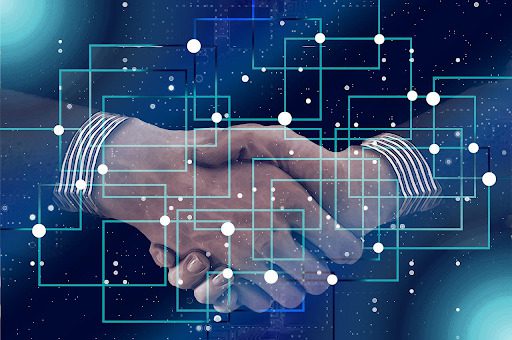 What Makes AVAX a Good Investment?
The most unique thing about Avalanche is that rather than having one blockchain to do every activity within the ecosystem, it's made up of three blockchains, which operate under a single-layer protocol, each of which is responsible for one activity. This helps the platform stay agile, and it supports decentralization, security, and scalability. Avalanche scales the capacity of Ethereum and compared to it, it can handle a larger number of transactions at once. 
 One benefit of Avalanche is that transactions take only one second to become irreversible and complete, which is significantly faster than Ethereum transactions which can take up to several minutes. This also means greater capacity, since the number of confirmations doesn't affect speed, and it also ensures lower transaction fees. 
How does the Avalanche Platform Work?
As we mentioned earlier, what makes Avalanche so essential in the crypto world is that it provides three separate, specialized blockchains, each responsible for different things but all working to provide the capabilities of one single network. These three blockchains are the C-Chain (Contracts Chain), X-Chain (Exchange Chain), and P-Chain (Platform chain). 
 The C-Chain allows developers to build their decentralized applications (DApps). It's where the smart contracts happen, and Ethereum contracts also run on this chain.  
 The X-Chain is the platform for transactions, trading, and creating smart digital assets. Because of the PoS protocol, this is also where AVAX cryptocurrencies are created. 
 The P-Chain allows users to create subnets, which are sovereign networks that define their own rules regarding membership and token economics. This is why Avalanche can be considered the "blockchain for blockchain". It's also where validators are coordinated and where the validation happens. 
How Does the AVAX Token Work?
The AVAX coin is the native token of Avalanche, and, as such, it is used to power users' transactions and to secure the network through staking. To create the AVAX tokens the platform uses a PoS algorithm. This means that unlike Bitcoin and other Proof-of-Work cryptocurrencies, the AVAX cryptocurrency can't be mined.
 Furthermore, the PoS method is less energy-intensive and it's more secure for creating cryptocurrencies. To participate in a consensus, the user needs to own a certain number of coins. When an AVAX owner becomes a validator, they can be randomly chosen to receive coins. Not only does this PoS use less power but it also makes it much more accessible for people who are new to cryptocurrencies. Since the Avalanche protocol is lightweight, the computer requirements are minimal. This means that you wouldn't need to buy expensive special computer hardware.
Conclusion
Investing in cryptocurrencies is never without risk, simply because they are highly volatile, and their future prices can't be predicted accurately. However, for traders, as well as those who want to embark on a crypto journey this can be a risk worth taking, and with some research, you can make better and less risky decisions. By many experts the native token of the Avalanche platform, the AVAX cryptocurrency, is considered to be one of the better investment options right now, ranking at #13, as of July 2022.