Running a business in an incredibly competitive environment isn't easy. Business owners understand the role assets play in contributing to their success. From equipment, machinery, and transport vehicles, to computers, every business requires assets critical to its operational activities to ensure it's able to keep up with demand.
Of course, these assets don't come cheap, and regardless of whether you're just starting or are a stable, established company, many factors determine whether you're able to afford the asset your business needs or not. Even if you can save money to invest in them, it takes a chunk away from your working capital.
One such asset that many businesses can't go without is transport vehicles. These commercial vehicles include box trucks and vans, dump trucks, fire trucks, and even tractors. They are required in transport-oriented businesses such as delivery and postage companies, as well as others such as eCommerce stores. 
Even if you can't afford the commercial vehicle your business requires straight up, there are still many ways for you to obtain the asset you need. While you can apply for a loan, note that a bank may not finance commercial vehicles to owner-operators or small businesses if you don't have a spotless credit score.
Equipment Financing for Commercial Vehicles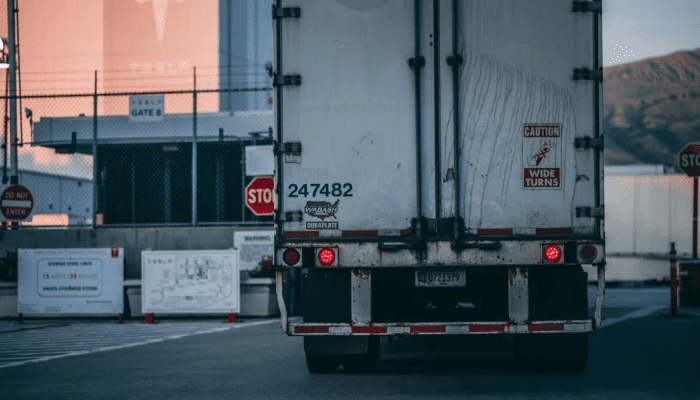 That's where equipment financing comes in. You can opt for truck financing in the form of a lease or a loan. Once you pay off a loan in full, the rights of the commercial vehicle transfer to you. On the other hand, if you opt for a lease, you have the option of leaving the vehicle or buying out the remaining value. Loans are a popular option because businesses can own the vehicle at the end of the period. 
Typically, your credit score will determine how much you have to pay monthly and as a down payment. Other factors, such as the truck you want, your current level of equity, and your payment history with an existing commercial vehicle loan, can also contribute. 
If you think a loan is the best way forward for your business, here's what you need to do:
Determine if you're eligible 
You will have to focus on several factors to determine whether you're eligible for truck financing. As mentioned, the higher your credit score, the lower your monthly payment, and down payment are likely to be. Luckily, even if you have a low credit score, many financial service firms may be able to work around that. 
Additionally, if you're an owner-operator, you might have to pay a higher down payment. Other factors, such as the truck's current age and condition, as well as any credit history issues, such as bankruptcy proceedings and past repossessed vehicles, will hinder your possibility of qualifying for a loan. You shouldn't worry about minor matters, though, since you can usually work these out with your lender. 
Gather the necessary documents
Once you've determined you're eligible, you need to accumulate the documents for your application. It doesn't matter whether you're working with a lender directly or going through a dealership, here's what you'll most likely need:
Personal documentation (government-issued IDs)

Business plan

Proof of income and revenue history

Proof of assets
Choose your commercial vehicle
First, you need to know whether you want a new or pre-owned semi-truck. To avoid unnecessarily high maintenance costs and higher monthly payments, you should opt for a truck that's under 10 years old. Otherwise, some agencies also finance older trucks up to 15 years old. 
If you don't need a commercial vehicle, you can also get a loan for:
Permits and licensing

Loan refinance

Truck repairs

Lease purchase buyouts

Operating capital

Tire replacements
Regardless of which vehicle you choose, it would be best if you were prepared to pay for maintenance costs. While newer trucks may require hefty down payments, older ones will be more expensive in terms of the repairs you pay for. If you opt for a pre-owned vehicle and require cash for repairs later, you can consider refinancing. 
Choose an insurance coverage
While you're determining how you're going to finance your commercial vehicle or semi-truck, you also need to simultaneously figure out the insurance coverage. Your insurance budget needs to be higher than that for a regular car since such vehicles undergo more wear and tear. 
Apart from that, commercial vehicle insurance includes similar parameters, such as liability for bodily injury and property damage, uninsured motorist coverage, and collision coverage. On the other hand, it also includes loading and unloading liability coverage typically not included in regular vehicle coverage. 
Additionally, your insurance plan may also include substitution transportation, which comes into play when your commercial vehicle is undergoing repairs or maintenance, and you need a temporary vehicle from the repair shop. 
Final Thoughts
Once you've completed all the necessary steps, you're ready to file your application for truck financing. Most lenders will guide you through the process and help you out along the way. Knowing what each individual step entails means that you'll find it more straightforward than it initially seemed. 
So, if you're looking for a commercial vehicle to boost your business and you don't have the necessary capital to invest in one at the moment, you should definitely consider equipment financing as an option. With a wide range of benefits, it will provide you with the assets you need to run your business's operations and grow it in the process as well.