Revolving around industry-changing technology and innovative new platforms, the Fintech sector was valued at $127.66 billion last year and looks set to smash records in 2020. This is the definition of a fast-moving field – every year the sector sees hundreds of new techniques, technologies and trends, but only a select few have staying power. That's why leading Fintech experts recently gathered at 'ECOMMTALKS': to sort the wheat from the chaff at one of the most promising fintech and growth conferences in Northern Europe, organised by ECOMMPAY.
The Fintech sector is an innovation engine that's constantly gaining speed. A gap of 300 years separates the invention of the banknote and the creation of the credit card; a gap of 2 years separates contactless cards from NFC phone payments, wearables and cryptocurrencies.
If you're already on the lookout for those can't-miss trends of the year to come, the experts at ECOMMTALKS pinned down AI, automation, and payment security and simplification as the topics to watch in 2020.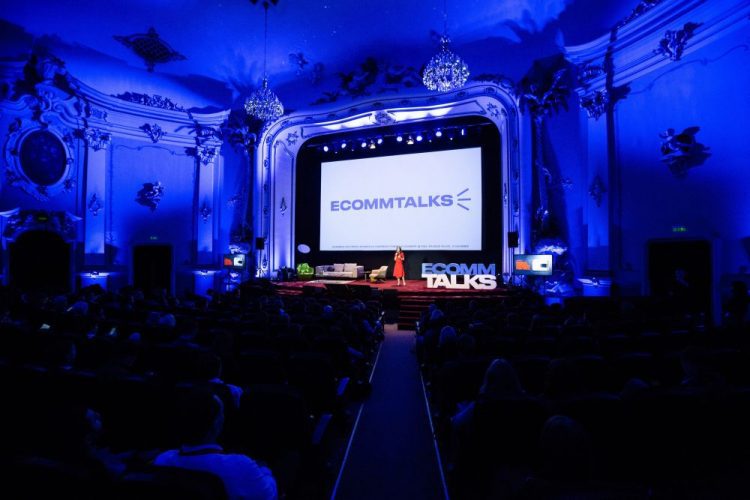 #1 Simplifying & securing payments
"The goal we're focused on is single-click payments. But that doesn't mean a decrease in security; single-click payments means more security, fewer pointless actions. In the years to come, I think that Fintech will evolve, and merchants will strive to provide the best customer experience through improvements to the transaction
process. In such a competitive market it's essential to keep customers satisfied, which can be done with simple payments, high security standards and the ability to choose between multiple payment methods. That evolution is taking place through payments tech, and it's transforming the landscape," says Paul Marcantonio, Head of ECOMMPAY in the UK and Western Europe. Everyone wants a simpler payment process – customers, e-commerce platforms, banks and fintech companies. Too many e-commerce platforms lose customers when they're forced to go through a long process of authentication and manual data input.
People want their transactions to be quick, easy and safe. As time goes on, that means adopting biometry: securing transactions with facial and voice recognition. "We could also change how we store data. The cryptocurrency boom has passed, and now, as the hype fades, we're seeing the other use cases for blockchain tech. I think that next year we'll see a lot more discussion of blockchain as a way to store and transmit data," says Craig James, CEO of Neopay.
#2 AI & Automation
Machine learning might sound scary, reminding us of movies where artificial intelligence (AI) is basically a new lifeform that far surpasses humanity. But now we have to put those fantasies behind us, because machine learning is here in a much more mundane capacity – to help us automate processes and offer individual approach to each client. Automation can help organisations to save a lot of valuable time, in which employees can do more captivating tasks. 
For example, Robotic Process Automation allows knowledge workers to dedicate their time to more complex, more interesting operations that require a high level of human intervention. By giving simple,
monotonous tasks to RPA, businesses can save their employees' time, energy and attention for something more valuable and more interesting. As FXCM (UK-based forex broker) Director of Product Development & Robotic Process Automation, Vishal Dalal, and Willie Townes, Managing Director of Operations, says, RPA has automated a number of processes within FXCM, reducing transaction posting times for two of FXCM's most critical deposit options by 80%.
Automation also helps with more complex tasks that previously demanded hours upon hours of work. AI is capable of identifying fraud, detecting money laundering and making customer recommendations. Money launderers, through a number of steps, pretend that the source of their illegal money is legal. Because money laundering adheres to a kind of pattern of behaviour, it's possible for AI to identify them and alert the authorities.
As the demand for individualised services increases, and clients want solutions tailored to them – both in advertisement and product offers – AI has an important role to play. By analysing client behaviour, AI can predict product/service suitability on a per-client basis. Based on that information, a sales and marketing team can then develop a truly individualised offer, delivering individual ads and driving sales by offering clients their own tailored solutions. As Head of Analytics & Information Management at Deloitte Latvia Roman Taranov notes, the banking sector has actively adopted this AI technology. Analysing individual spending habits, AI is able to curate a selection of relevant offers for consumers, for example.
#3 Agility – the key to success
Such a fast-moving field demands fast reactions, fast solutions and an ability to adapt to new circumstances faster than competitors. "One of
the trends that everyone should look out for in 2020 is agility, and not only agility in its classic definition. In Fintech, we talk about agility not only as the ability to reconfigure or replace your information technology systems when needed, but also the ability to rapidly adapt," says Paul Marcantonio, Head of ECOMMPAY in the UK and Western Europe. "In the three years that I have been working at ECOMMPAY, we have expanded the list of payment solutions and covered more business sectors. We can share our experience across industries, and because each customer has their own issues and solutions – we can learn from them too. We have realised very quickly that we need to change the way we operate, change the way we report and change how our infrastructure works. You have to be able to move quickly – if you are slow in making decisions or slow in creating solutions, you can lose out on both business and credibility, so agility is critical."
The experts of business, banking and Fintech aren't prophets – no one knows when the market will change, how it will change or how we'll be affected. But Fintech companies can always be ready for new opportunities and new circumstances, and be ready to make the best of any given situation by responding quickly and intelligently.
*https://www.thebusinessresearchcompany.com/report/fintech-global-market-report
The information provided here is not investment, tax or financial advice. You should consult with a licensed professional for advice concerning your specific situation.
About ECOMMTALKS
ECOMMTALKS is one of the most promising closed Fintech events in Northern Europe that focuses on case studies, innovations and trends
in the Fintech industry through sharing experience, looking for individual solutions, and practical workshops. Among speakers were: Visa, Google, Deloitte, FXCM, Nexters Global and many more. ECOMMTALKS is organised by ECOMMPAY, a payment service provider and direct card acquirer.