Regular maintenance of elevators is always required to ensure their proper functioning at all times, and to save people from hazardous situations. An improperly working lift can lead to the worst situations, and even result in fatalities, if neglected. Moreover, their maintenance is quite costly to their pockets. Therefore, to avoid the situation and to ensure no risks at all, building owners tend to seek the elevators services of well-reputed companies in the current marketplace.
Identifying all the risks that might occur, building owners can make informed decisions accordingly. In this manner, they can not only hire a proper team to fix these issues, but can also assure smooth and seamless smart elevators' functioning at all times.
The era of manual elevators is gone now. There are very few buildings making use of them. Most of the building owners have incorporated smart lifts in their buildings, keeping in mind the current technological needs, and to provide people with the best experiences. These smart lifts are not only convenient to use and operate, but also help in better data management through the installed sensors inside.
TOP 5 ELEVATOR PROBLEMS AND THEIR RECOMMENDED SOLUTION
With the increased awareness among elevator manufacturers regarding all the issues that might occur, they can ensure optimal elevators services, and help in their quick fixation as well. There are some common problems that can come up if the elevator is not regularly maintained or checked.
Different factors can lead to the malfunctioning of these lifts. By taking preventive measures, one can avoid these issues in advance. However, to ensure its smooth functioning at all steps, regular inspection is always a must.
Let's discuss the top 5 out of them.
POWER FAILURES
Infrared thermography can be used to measure extreme temperature signature fluctuations. This helps to identify potential threats before they can damage the entire system.
Normally, elevators consume a lot of electrical power, wherever they are installed. This enhances the chances of load on the overall building's system. With a lot of strain on the system, there are chances of system overloading.
Also, in case of elevators, you cannot go for simple updates, as the entire motor operations are affected, resulting in malfunctioning of these lifts, and the entire power failure. When the owners decide of making any changes in the utility system, still there is a lot of risk factor involved. This can even result in power surge and electricity breakout.
SOLUTION
The power failure issue can be effectively addressed by carrying out routine inspections of the lift, to ensure it is getting the right voltage that is required for its accurate functioning. Lift technicians can use a specific method, known as infrared thermography, to determine any fluctuations in the temperate and identify threats before they become problematic for all.
DETERMINING THE MALFUNCTIONED SHEAVES OF THE ELEVATOR
A lift commonly moves with the help of roles and sheaf that keeps it functional and lets it move effectively between different floors. With the passage of time, building owners should keep changing the shears otherwise they can become worn out. Also, these worn out shears put a lot of pressure on the ropes. This can lead to a continuous cycle and cause a lot of inconvenience.
SOLUTION
To avoid the situation, you need to replace the sheaves and keep on regularly checking the groove and its placement between the ropes and the sheaves.
AVOIDING THE ELEVATOR CONTAMINATION ISSUES
Lifts need oil to operate and lubricants to keep them moving. This ensures the smooth functioning of the pieces, without any friction. Moreover, these lifts normally release metal particles, thereby polluting it. These contaminations can result in malfunctioning of the entire system. When this issue is neglected, it can result in worn out parts and interrupted functioning of the lift.
SOLUTION
Check out the particles in the oil after every few days. If you find aluminum in the tank, this can indicate a housing wear issue in your Building Elevators. Fixing out the contaminants, you can avoid such problems.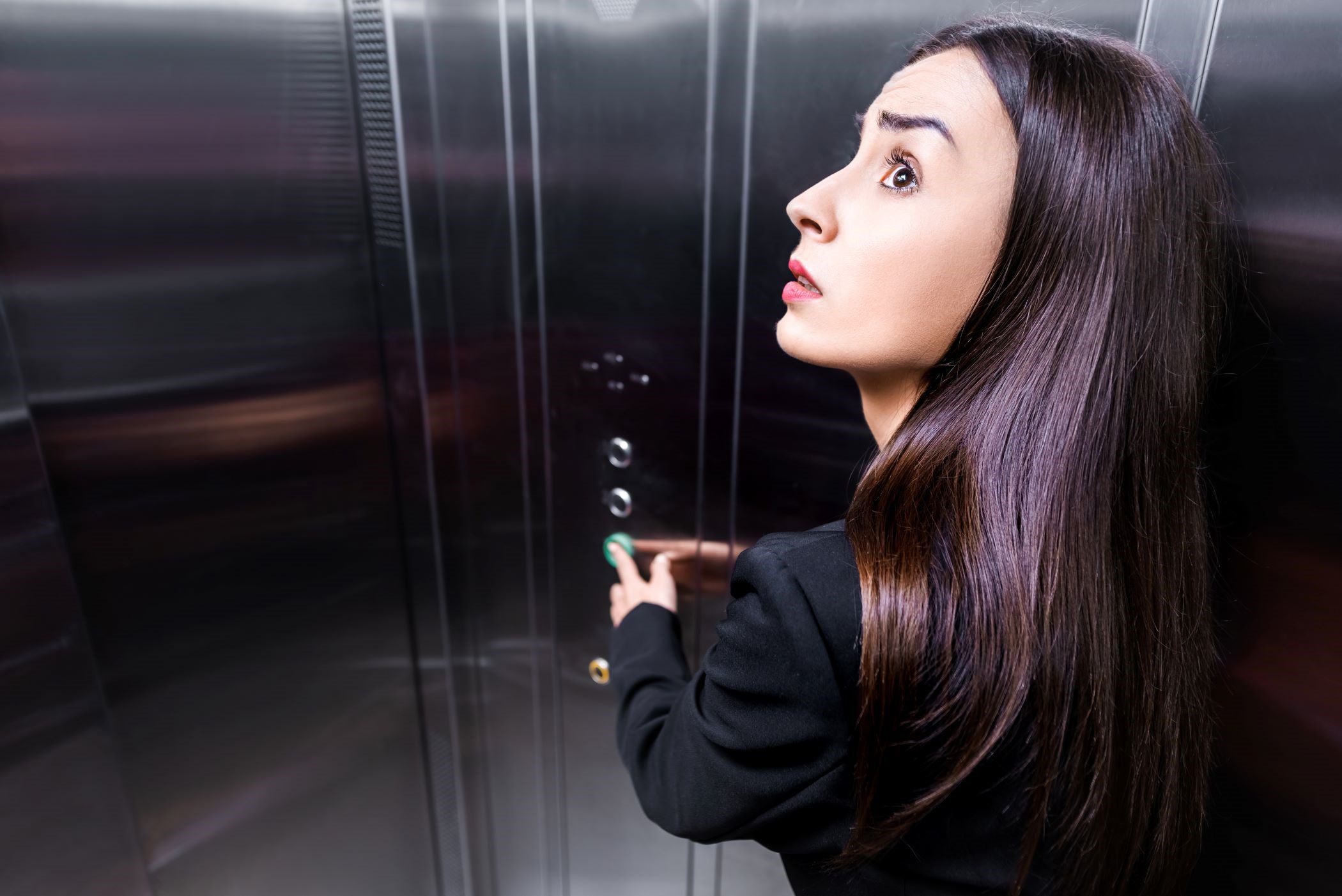 SOLVING ELEVATOR BEARING MALFUNCTION
Any issues in the lift's motor indicate the issues in the bearing of the elevator. When the bearing is too noisy, it can result in motor vibrations. The entire usage of motor energy can be lowered using frequency drives. However, this can cause even higher motor vibrations, due to common mode current.
SOLUTION
You can address this problem by avoiding lift breakdown and absolving the entire current, with use of an inductive absolver.
ISSUES IN THE ALIGNMENT OF THE MOTOR DRIVE
Sometimes, the elevator's motor might be improperly functioning due to interference with other equipment. This problem occurs whenever there is improper alignment of motor, or when the motor is combined with other equipment.
SOLUTION
Using laser measuring tools, you can determine the right alignment of lift motor. Or, you can buy a geared machine that can easily disassemble, without any sort of requirements.
Easy Move is your go-to elevators company in Dubai, taking pride in offering the best elevators services. For more details, contact us today.