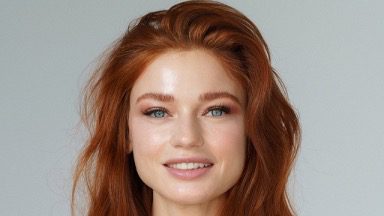 Alina Trigubenko, founder and CEO of Profi
For many, 2020 marked the beginning of an era of great change. In-person was out as remote became the industry standard for maintaining relationships, conducting commerce, entertaining ourselves, and transacting business. Terms like "abundance of caution" and "social distance" went from obscure to the mainstream as self-quarantining and isolation spread like wildfire across the globe. The result of which was the digital transformation of our daily lives.
These pandemic-driven changes have had a seismic effect on the professional services industry. Coaching, training, consulting and advising are all "people businesses," where success is ultimately achieved through working hand-in-hand with clients, teams, partners and organizations. So when it suddenly became a lot more challenging for people to meet in person, professional services providers had to adapt — especially in areas that have experienced increased demand. For example, in November 2020, the American Psychological Association reported that mental health professionals experienced an almost 30% increase in the number of patients because of the pandemic.
In order to meet demand and remain up to date and competitive, flawless digital service delivery experiences are no longer a luxury for professional services providers; they were a must-have.
The digital transformation of professional services
"In order for their businesses to survive and thrive during the pandemic, professional services providers, or what we call profis, have had to scramble to find digital technologies that fit into their strategies and processes," said Alina Trigubenko, founder and CEO of Profi. "When we looked at the tools available on the market, we couldn't find a flexible and secure all-in-one solution that was a great fit for profis. And being profis ourselves, we decided to build a platform that could help our fellow coaches, trainers, consultants and therapists to scale their businesses and maximize their impact."
Profi is an innovative platform for coaches, trainers, consultants and therapists that enables secure collaboration across remote locations, teams and organizations that helps them increase revenue through optimized services delivery, deeper client engagement and automated business processes. The Profi platform also provides solopreneurs, teams and organizations with turnkey, holistic tools and workflow automation to boost client engagement, manage teams and services, provide customized client experiences, securely collaborate, automate payments and much more. In addition, Profi gives professional services providers (profis) the ability to create curricula, programs and courses, and paid communities that they can package and monetize via subscriptions and installment payments. The platform supports 1:1 and group workflows with built-in HIPAA-compliant video conferencing and secure messaging. All data is encrypted and stored in the U.S.
Profi makes innovation painless
"Profi's robust functionality enables its users to reduce costs and improve efficiencies," explained Trigubenko. "And the platform is extremely agile, and can evolve and grow as a profi's team and business grow."
The Profi platform is flexible in that it can scale as a services provider's business grows. The result is an all-in-one solution that helps busy professionals automate cumbersome administrative tasks, allowing them to focus more of their time on providing services and growing their business. And with Profi's team workspaces, services providers can collaborate on projects and clients no matter their location. This functionality alone can save teams and organizations countless hours and dollars.
Helping professional services providers maximize their impact
"Before Profi, organizations were spending tens of thousands of dollars or more on custom solutions," added Trigubenko. Or they had to cobble together a solution from various incompatible technologies. Both options weren't great, but with Profi they no longer have to worry about that part of their operations. Now they can focus more of their time on helping their clients."
Thanks to the Profi-powered Innovation Experts, UxL Limited is making a positive impact in Scotland. Profi has enabled the organization to quickly grow and scale its operations without a lot of additional expense.
"The Profi platform has transformed our business model and the direction we are taking our company," stated Michael Kearns, Director at Uxl Limited. "We are building a community of coaches and consultants with a shared identity and purpose. We are excited about the future and working with our partners at Profi."
Professional services is a fast-growing industry
And based on current research, it appears that Profi has entered a booming market. According to The Business Research Company's professional services industry report, the global professional services market will reach $7.06 trillion by 2025 at a CAGR of 7%. Companies rearranging their operations and recovering from COVID-19 impacts seem to be fueling this growth, which will continue for the foreseeable future. Profi is poised to grow along with the overall professional services market.
Profi is led by an experienced team of professionals, including founder and CEO Alina Trigubenko and Executive Chairman Adam Miller. Alina Trigubenko is a successful entrepreneur and coach. And Adam Miller — founder of HR Tech success story Cornerstone OnDemand — is a noted technologist, philanthropist, social entrepreneur and investor. The Profi team also consists of trainers, coaches, consultants and health and wellness providers/therapists, who designed the platform for themselves and other professional services providers.
Profi is for professional services providers of all types, including executive and leadership coaches, health and wellness coaches, sales trainers, language teachers, accountants, legal professionals, marketers, corporate consultants and more. To learn more about Profi, visit Profi.io.