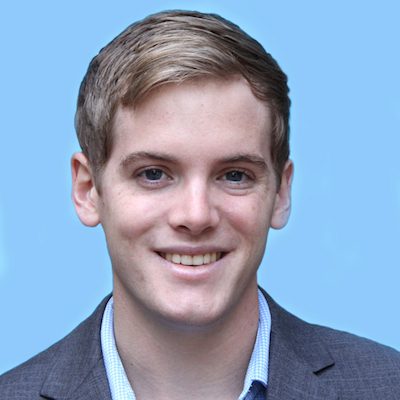 Map My Customers does for in-person ("outside") sales reps what the major CRMs do for sales managers, as in the demographic that the dominant CRMs like Salesforce cater to. But there's so much more to sales than the manager and the work of Map My Customers, which Matthew Sniff CEO at Map My Customers, will be discussing with us in this interview.
What problems are you solving with Map My Customers?
On a high level, Map My Customers helps field sales teams do more with their time using data visualization–from more quickly finding prospective customers to planning efficient routes to automatically following up with each client when it's best for them. On a more granular level, it's an app that leverages geospatial and other data—in a way that ends the era of sales reps having to make sense of massive amounts of data themselves (be it predictive analytics that informs FY planning, or keeping track of the nuances that make or break a one-on-one client relationship).
How did you get the idea for your startup?
Actually, the last thing I wanted was to engage in another startup. At the time I was a geologist, a storm chaser and a developer in Silicon Valley. I had coded some weather apps on the side that made it to the top ten in the weather category on the app store. 
When I went to visit my father one winter break, who was a flooring salesman, I saw him spending a ton of time wading through Excel sheet data–trying to find new customers or find out which ones he hadn't been in touch with for a while. It was impossible. I thought, surely there's a CRM for field sales reps. But there wasn't. To help my father, I did what I had done with the weather apps–I built something logical that he could use. I posted it to the app store, and it just got bigger and bigger. When we hit 50,000 users, I realized, despite giants like Salesforce or Oracle, the big players were ignoring the unique data needs of sales reps.
Tell us more about your product features and integrations.
We have many more features than this (the devil is in the details), but here are some we're most proud of:
Data Visualization allows sales reps to view current and potential sales opportunities using advanced mapping features.
Lead generation makes it easy to add potential clients to a sales funnel to maintain an organized sales process.
Email automation & insights saves time and mind space, sending personalized emails customers in one click. Sales reps can also track opens in real time, and automate follow-ups for unopened messages. There are plenty of other data points around email (when they're open it, how many times it's been viewed, etc.). 
Route optimization pins stops on a sales rep's route for the most efficient itinerary. This tool makes it easy to find nearby accounts to fill gaps in a rep's schedule (whether it's a cancellation or unbooked time). It's also easy to include territory divisions so there's no overlap.
Grouping/targeting features tells users which customers to visit. A rep can request "show me customers within 20 miles of Atlanta, who sell product C, and who I haven't sold to in the past 4 months." You'll never ask the question "who do I visit this week?" again.
Performance analytics charts offers insights into the frequency and number of check ins, reminders, closings, calls, etc. that team members are placing.
What are the importance of sales app like Map My Customers in today's digital world?  
In marketing, advertising and sales, we've seen automation saturation. Beginning an email with someone's first name is no longer customization at its best. At the end of the day, if someone is going to spend a significant and consistent amount of money with a company, they need real, person-to-person relationships. That's only accomplished through outside sales. This is especially true within the industries that make up our economic backbone. Take healthcare and manufacturing, for example. Leadership is purchasing equipment worth millions, that will be the foundation of their businesses (and in the case of healthcare, will be the foundation of saving lives). The powers that be in those industries are not going to buy things with the click of a button. They are going to want to know who they are doing business with, feel comfortable that if there's a problem there is someone they can call directly, and so on. Technology does wonders, to a point–but from bad internet connections to bugs, I think people know we aren't "there yet" in the idea that tech like AI and automation can fully replace people in high-stakes business dealings.
Could you share your ideas on how to improve your sales operations and how Map My Customers helps? 
Our mentality is about working smarter, not harder. That is an abstract concept that I feel our software turns into something concrete. For example, a HVAC sales rep visiting NYC will look up where they could make cold visits. But NYC has more people than entire countries! Map My Customers pulls from multiple data sources to find potential customers. Here's where we are different: the software will find potential accounts that match your current client list (medium-sized businesses, e.g.)and immediately generate updated contact info. No more self-directed Internet research.
Another example is auto visits, which automatically checks sales reps into accounts when they visit so that they don't have to spend the time logging the data after they have completed their visit.
Tell us about your team and customer support. 
We have a team of 25 people between New York City and Raleigh, NC. Several account managers work in our NYC office to assist customers' implementation, onboarding, and training with the product.
What are your plans for the future?
To  be frank, the tech entrepreneur's dream is to build something good enough that the Microsofts of the world will acquire it, and you can spend your days by the beach with a tropical drink. That is not Map My Customers. We plan to grow this company into a multi-product platform and continue serving the hundreds of thousands of sales reps who use Map My Customers. We plan to build out our offerings, and do so exclusively based on the particular needs of field sales professionals, even breaking our way into offering field intelligence in ways never before seen.
For more information, visit https://mapmycustomers.me/