Are you putting your home on the market? You want to sell it as fast as possible without compromising on your profits. It is the dream scenario. Unfortunately, many sales do not end up like this. There are lots of instances where sellers have their houses languishing on the market for weeks. They end up selling for much lower than the asking price. The scenarios are wasteful and may rob you of your deserved profits. Here are a few secrets to keep in mind when selling your house.
1) Prepare the House
Please do not attempt to sell your house before preparing it. The amount of effort and work you put into the preparation process will determine how fast you sell it and the profits you can make.
Invest at least two weeks into the preparation process. There are lots of things to do, and you must have enough time to complete them. Consider seeking the help of a professional real estate agent. They will guide you through the process and ensure that you are doing things right. Experts suggest that 90 percent of a home sale is completed before you list it for sale. The paperwork and negotiations are the easy part.
2) Make Valuable Home Improvements
Invest in home improvements that could add value to your property. However, they shouldn't be too personal or expensive. For example, integrating smart home technology into your home helps increase your home's value. The best home improvements should help accelerate the sales process. They should help your property stand out from others in the market.
3) Get a Storage Unit
All homeowners love spacious, clutter-free spaces. If you wish to make a great first impression, consider investing in a storage unit. Use it to keep all your clutter and junk away. Unless you are a minimalist, you will need some storage space before selling your house. It will help your room appear airy and spacious.
4) Proper Pricing
Set the correct price for your home right from the start. Pricing is probably the most crucial part of the sale process. No matter how good your house looks, people are unlikely to purchase it if it isn't worth the price. Your pricing strategy directly affects the success of your sales. Work with your agent to ensure that your rice isn't too high or too low.
5) Marketing
When marketing your home, ensure that you are targeting the right crowd. Different marketing strategies work for different groups. Consider getting the help of a realtor if you are unsure of what would appeal to a specific group. The best marketing tools include social media and email marketing.
6) Professional Negotiation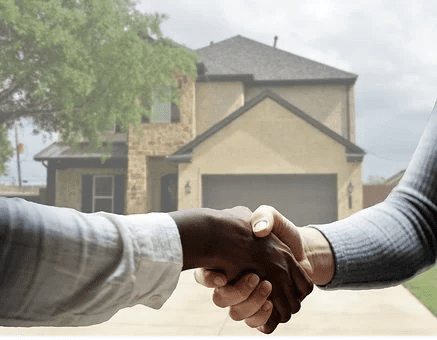 Negotiating professionally will improve your likelihood of selling a house fast. Even when you are feeling desperate or frustrated, remember that negotiations are not battles. The goal is to come to a win-win situation. Stay calm and professional, and resist the urge to be emotional.
When trying to sell a house fast, there is a lot to do. However, the most important thing you can do is bringing in a professional. Your local real estate agent will ensure that your home gets out of the market fast and that you get all the money you deserve.