In most, if not all the sectors of an economy, trust is money! And the Blockchain technology has over the years found ways to build trust in many sectors of the global economy, and apparently, it's not done yet. Now we have a quantum-secure blockchain that provides a solution for enterprise organisations, which gives them access to a server-free and scalable trace and track system for their logistics activities. That unique blockchain is known as TIM blockchain, an abbreviation of Talking.IM.
What is a Quantum-Secure Blockchain?
Before we go ahead and talk about the uniqueness of the TIM blockchain, what is a quantum secure blockchain all about? In simple words, it is the solution to making sure that digital cash is being used honestly.
A quantum-secure blockchain uses standard quantum cryptographic methods for ensuring honesty when making transactions on a blockchain. Now, members of a network can verify each other's identities via a system known as quantum key distribution. The keys are generated using the multigraph structure of TIM network. It is resistant to powerful quantum computers who won't be able to break the cryptography of TIM blocks.
What is the TIM Blockchain?
TIM is a multigraph blockchain built with a vertically divided network with carefully sized and created graphs known as DAG, where each graph has an ABFT mechanism that gathers and verifies every transaction on a regional scale. The blockchain is 2-layered and is made up of GPS operated 1-hop nodes arranged and divided in a vertical multigraph architecture.
How does the TIM Blockchain Work?
TIM has a couple of unique features that help give a better understanding of how it works. These features include:
GPS;

which is used for high-performance architecture and load balancing. This boosts security and experience and improves the operations of permission-less representatives using a newly found consensus mechanism that operates on geo-mining.

DAG;

otherwise known as Directed Acyclic Graph, this gives TIM a higher transaction rate by providing an assurance of straight time convergence in x-hop neighbours.

Geo

–

mining;

which maximizes the transaction rate and keeps the transaction fee at a minimum.

Multi

–

graph (Ramanujan graph);

which provides the blockchain with a quantum proof encryption.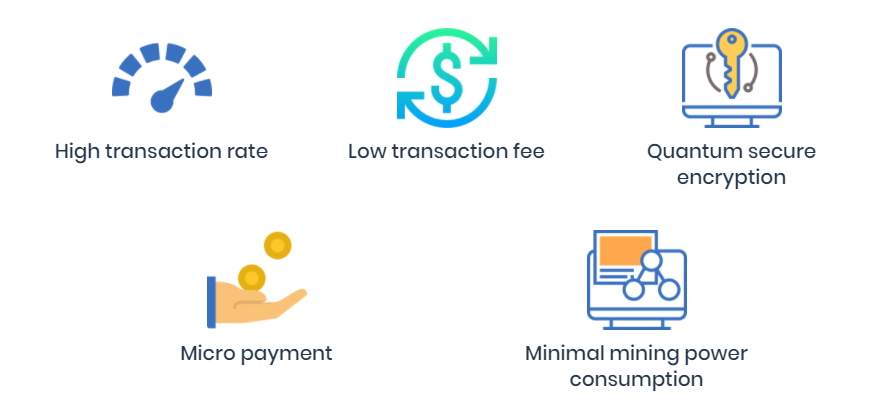 The TIM Token and ICO Journey
The TIM blockchain uses a utility token known as TIM, quite obvious isn't it? The platform's ICO is divided into two periods; Tier 1, which started on March 12, 2018 and lasted till March 24, 2018 during which a total of 30 Million TIM were put up for sale at a rate of 1 TIM = $0.1; and Tier 2 which will start on June 24 and end on July 8, during which a total of 70 million TIM will be up for sale at a rate of 1TIM = $1.
The TIM token can be gotten by simply going on the platform and register to join in on Tier 2 of the ICO.
The Team behind the TIM Blockchain
The TIM team comprises of individuals with a drive for finance and FinTech, and have a track record of success in technology, marketing, and business. These include:
Prabhat Kumar (Founder)

Vipin Verma (Co-Founder)
Investing in the TIM Blockchain
The TIM token is a micro-distributed cryptocurrency that has the potential of being mined by over 40,000 taxi drivers and other users within Singapore, and will grow exponentially when new cities are included. So it makes it a terrific idea to join in on the ICO to get a bulk of the TIM token.
Benefits and Risks of Investing in TIM
If you are following the theory of rational choice, the TIM network will still be susceptible to network hacking and cyber-attacks, and as such will need to find a solution to the hyperlocal conflicts regularly. But this on its own is another reason to invest in the ICO because TIMs will become expensed leading to an increase in its demand.
Conclusion
TIM is a unique quantum-secure blockchain that stands out from the rest. With its many features and the use of the TIM token, the blockchain has the potential of growing exponentially in the coming years.
Find out more on the website: https://www.talking.im/