Kickstarter campaigns are always a gamble for the project backers. For the handful of Kickstarter funded video game success stories, there's an even greater amount of horror stories. This list will showcase the most promising game campaigns that have estimated deliveries in the year 2017. If you miss the initial round of games you should be able to find some used copies at a site like The Old School Game Vault. Happy pledging!
Shenmue III
Kickstarter Campaign | Amount Raised: $6,333,295 | Est. Delivery: Dec 2017
As the first 3D open-city exploration game (but not the first open-world game), Shenmue blew the minds of gamers when it was released in 1999 for the Sega Dreamcast. Despite being a "commercial failure" on a doomed console, the revolutionary technology of Shenmue's engine, along with its attention to the tiniest details of a robust, bustling Yokosuka, Japan, captured the hearts of a cult following.
Shenmue's $70 million budget was the largest video game budget ever conceived at the time, and despite selling 1.2 million copies, the sales did not meet the development costs. However, former Dreamcast engineer and company president Hideki Sato defended Shenmue's budget, stating it was "an investment that will be someday recouped", as "the development advances we learned … can be applied to other games". Hideki Sato may have been right all along, as Shenmue III's Kickstarter campaign raised $2 million USD within 8 hours of being announced at the June 2015 E3 conference. It has gone on to become (as of this writing) the most funded video game on Kickstarter (but not the most funded game across all donation sources – Star Citizen holds that record).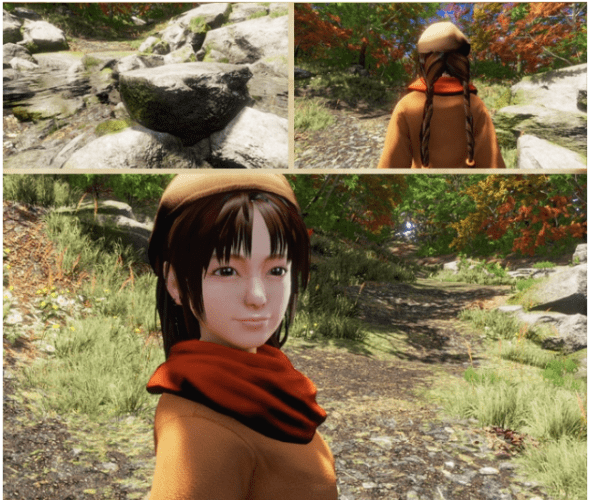 Shenmue's producer Yu Suzuki appears to have learned some lessons from the scope creep that plagued the first two titles of the series. Shenmue III is only promising gameplay features that depend entirely on the crowdfunding budget raised – the Kickstarter campaign page shows a breakdown of gameplay features in terms of budget milestones. Thus, while Yu Suzuki has extraordinarily high hopes for Shenmue III's success, the development team is being honest about what they'll be able to deliver.
For example, while the Kickstarter campaign sits at $6.3 million USD, the next milestone goal of $6.5m promises ragdoll physics for combat. The milestones continue like that all the way up to $11m USD, with in-game area expansions and various mini-games being the stretch goals. With an estimated release date of December 2017, it's unlikely the campaign will reach its highest targeted goal, but it appears that the development team is intent on sticking to its release schedule.
One of the questions on the campaign's FAQ asks "How confident are you in your ship date?" with the response being "A rigorous budget and schedule has been worked out with our production team and we believe our target of 2017 holiday season is within reach. That said, our goal is to make the best game possible (and one that the fans want!) so please understand the schedule may change as the project evolves."
Thus, it seems likely we will get our hands on Shenmue III by the end of 2017, whether or not all of the stretch goals are met. If the game is released on targeted schedule, it's highly probable that further game updates will be released via patches and DLC using profits from game sales.
Hiveswap
Kickstarter Campaign | Amount Raised: $2,485,506 | Est. Delivery: 2017
Anyone following Hiveswap's development may interpret its inclusion on a list of "most promising" games to be a bit sardonic – this is not entirely intentional. Since the Kickstarter campaign's inception in 2012, Hiveswap has gone through multiple scheduled release dates, with a fair bit of controversy plaguing the game's development cycle.
Hiveswap (also known as Homestuck Adventure Game) reached its $700,000 funding goal in less than 32 hours when the Kickstarter campaign was opened on September 4, 2012. Total funds from Kickstarter and PayPal donations exceeded $2.5 million USD, and while that amount far surpassed the original budget of $700k, the game began its descent into development hell almost right out of the gate.
>>>
The game is based on popular webcomic Homestuck, created by Andrew Hussie. As the webcomic itself tends to parody old point-and-click adventure games, Hiveswap was originally planned as a simple adventure game with a targeted release in 2014. However, Homestuck creator Andrew Hussie stated that he would not begin working on the game design until he had wrapped up the webcomic's storyline.
Hussie announced on June 19, 2014 that he had partnered with game development studio The Odd Gentlemen – this relationship lasted less than 4 months. Rumours circulated the Homestuck forums and beyond for quite some time, spawned by a Tumblr post from ipgd, a friend of Hussie's and art contributor to the Homestuck webcomic. The accusations and rumors alleged that The Odd Gentlemen produced a bare-minimum, bug-ridden demo of Hiveswap, and funneled campaign money into their own side projects. Andrew Hussie has remained silent on the controversy, only announcing on October 30, 2012 that Hiveswap's development would be continued in-house under What Pumpkin Studios.
Whether or not the controversy has any truth behind it, Hiveswap appeared to fall deeply into a scope creep pitfall. The massively excessive budget allowed What Pumpkin Studios to update the game from 2D to 3D, yet many backers felt that Hussie was focusing too much on adding additional characters, storyline plots, and merchandizing the entire campaign, instead of campaign transparency and updates for backers.
The last announced release date for Hiveswap was January 2017, which it failed to meet. An April 13, 2017 update from What Pumpkin Studios promises that "the game is nearly done", but "the next time you hear a release date from us, it'll be because the game is about to launch". If Hiveswap is released in 2017, it will not only be one of the fastest-funded Kickstarter campaigns, but one of the longest-developed game campaigns that finally delivered. That alone is worth inclusion on a "most promising" list.
Kingdom Come: Deliverance
Kickstarter Campaign | Amount Raised: £1,106,371 | Est. Delivery:  2017
Kingdom Come: Deliverance aims to be an open-world sandbox RPG, set in 15th century medieval Europe. The unique thing about this project is its focus on realistic period-accuracy, boasting a complete lack of "dragons, half-naked Elven warriors, or wizards" on its campaign page. The entire focus is on realistic portrayal of the game's period setting. Developer Warhorse Studios has added professional historians to its team, and consulted with Universities and Museums. This painstaking obsession with historical accuracy has allowed them to digitally recreate real-world castles, clothes, combat techniques, and even period music taken from medieval song books.
Gameplay-wise, Kingdom Come: Deliverance claims to draw inspiration from the mechanics of Skyrim, the setting of Mount & Blade, the combat of Dark Souls, and the storytelling style of The Witcher. These are all massively successful titles in their own rights, and so while Kingdom Come: Deliverance might sound like exaggerated promises, gameplay screenshots and trailers seem to indicate otherwise. Beta reviews from Polygon and Kotaku also had positive things to say about the game's development.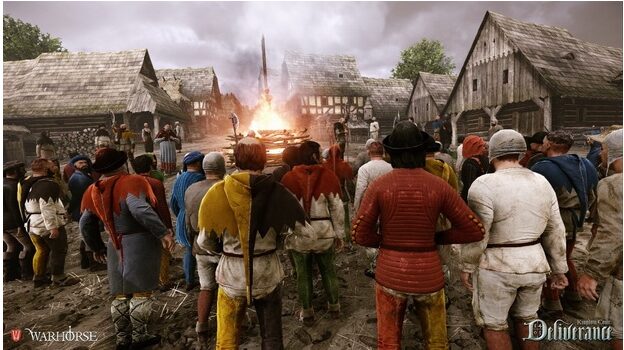 Development has not come without controversy, however small – while the game was originally planned for Windows, Mac, and Linux, the developers noted they were dropping Linux support on release date, and were unsure if a Linux version would become available. Warhorse Studios has been notably responsive to refund requests from Linux gamers, however, which may have saved them from a PR scandal.
As a completely unique take on the action-adventure sandbox-RPG genre, Kingdom Come: Deliverance has made no shortage of promises – yet it seems Warhorse Studios is intent on delivering to the fullest extent of their capabilities.
BattleTech
Kickstarter Campaign | Amount Raised: $2,785,537 | Est. Delivery: Early 2017
BattleTech is not a purely Kickstarter funded game – the developers Harebrained Schemes, in a plan rather contrary to their company name, set aside $1 million USD of their own funding before launching a Kickstarter campaign. This allowed them to develop and showcase the "Stage 1 Skirmish Game", and use Kickstarter funding to secure additional features, such as a single-player campaign and online PvP.
The plan seems to have worked brilliantly, as BattleTech met all of its funding milestones, proving the age old adage that ideas have no value – execution is what matters. BattleTech's Kickstart campaign success can be directly attributed to this philosophy. Instead of launching a campaign with empty-handed ideas and promises, Harebrained Schemes showcased a polished product, and asked for contributions to finish polishing it. Would-be entrepreneurs, take notes!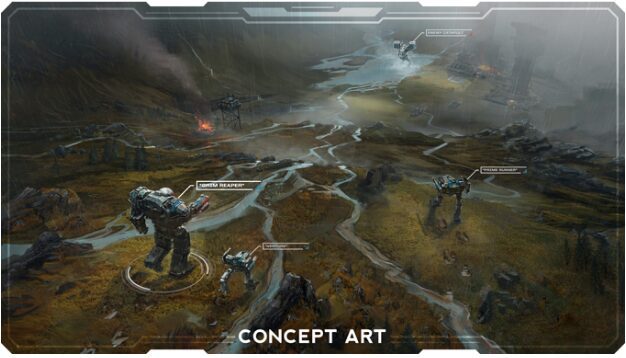 What's truly promising about BattleTech is that development is being led by Jordan Weisman, who created the BattleTech franchise back in the 1980's. Weisman worked with Activision and Microsoft on the highly successful MechWarrior titles, despite having sold the IP rights – a decision he regrets, as the series saw a decline after Weisman quit Microsoft in 2002. With Weisman being back in control of the BattleTech franchise, we can expect the type of creative vision that led to the franchise's popularity in the early days.
Cattails
Kickstarter Campaign | Amount Raised: $28,788 | Est. Delivery: Dec. 2017
Cattails is an open-world simulation RPG where you literally play a cat. Developed by a "husband-and-wife" indie team, Cattails opened with a goal of a measly $3,210 USD. The internet's apparent love of cats led to over $28k USD being raised, with 6 days left in the Kickstarter campaign as of this writing.
The gameplay of Cattails basically revolves around being a cat. You roam the world, hunt for food, fight with other cats, and can even romance another cat and raise a little cat family. This game has adorable written all over it. Since meeting nearly all of their stretch goals, the developers have promised Linux and Mac support, an original OST composed by Tormod Garvin (an unknown, though talented Soundcloud musician), and a range of additional gameplay features.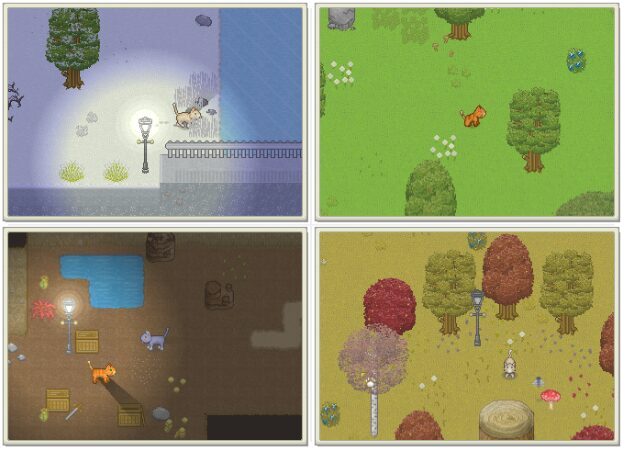 Cattails campaign success seems to be predicated upon several things. First and most obvious, the internet's aforementioned fascination with our furry, four-legged pals. Second and not so obvious is the appeal of simple casual games for casual gamers. While Kickstarter is host to many projects hoping for AAA development budgets, casual games with cutesy graphics have been profitable for quite some time. Simple HTML5-based games that were developed on an almost zero-budget, such as Run 3 and Flappy Bird, have met tremendous financial success.
When you combine the above considerations with the fact that Cattails has already been Greenlit on Steam Greenlight, it's certainly not out of the question that Cattails could be the Next Big Thing. Don't be surprised if a mobile spin-off, merchandise, and a cartoon series spawn from this seemingly underwhelming project.