The medical spa industry is worth almost $15 billion, and North America accounts for more than 40% of its value. Of all the services med spas offer, facial treatments are the most popular. Here, we'll discuss the most common and effective medical spa treatments.
Botox
Botox, also referred to as Botulinum toxin, reduces the appearance of fine lines and wrinkles. Injections, which contain neurotoxin, are among the world's most popular non-surgical cosmetic procedures. In 2021, almost 64% of women who visited med spas got Botox injections, while nearly 59% of men did.
Botox is one of the most accessible and popular medical spa treatments. The best candidates for Botox and its alternatives, including Dysport and Xeomin, are non-smokers in good health. The injections are not painful, and treatments last 15 to 20 minutes. Most patients get Botox three or four times per year, often opting for other holistic treatments at the same time.
Dermal Fillers
A dermal filler is a liquid- or gel-like substance that's injected into the patient's skin to restore volume, fill wrinkles, and enhance facial contours. Like Botox, fillers are valued for their revitalizing effects, but these injections also augment patients' facial features. 
Different fillers contain substances such as hyaluronic acid, polylactic acid, and PMMA or polymethyl-methacrylate microspheres. The longevity of results depends on the filler chosen and the area treated, but in most cases, dermal fillers last about a year.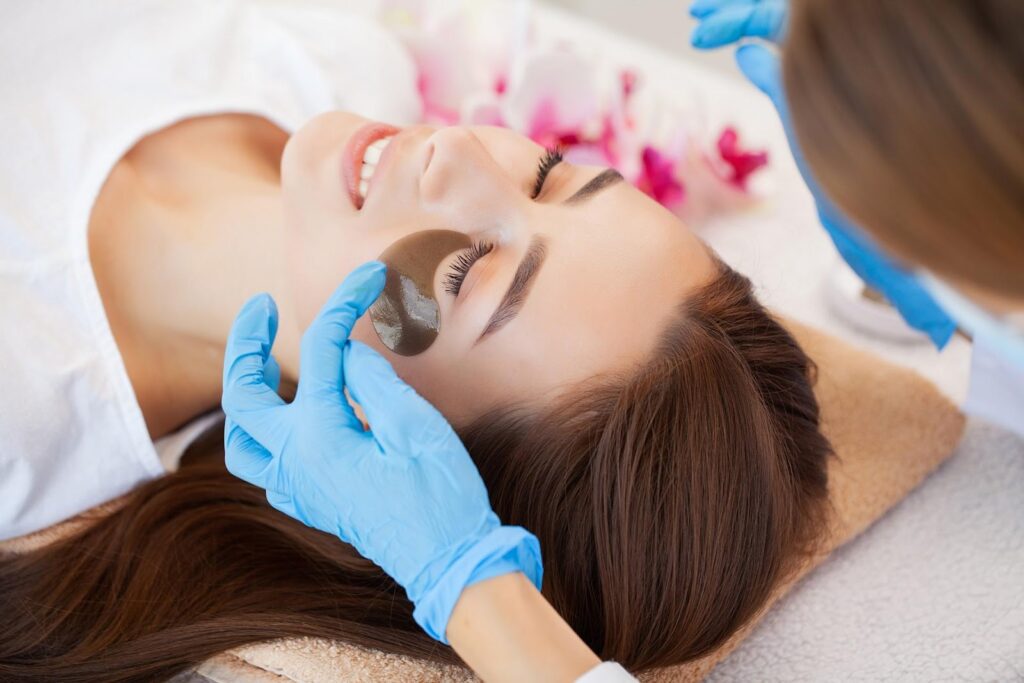 Laser Hair Removal for Smoother Skin
This simple procedure involves the use of laser light pulses, which remove hair by destroying the follicles. Laser hair removal is another popular non-surgical procedure, with more than four million treatments done in 2019 alone! 
Most patients who undergo this procedure find the results last anywhere from a few months to several years. Permanent results are not guaranteed, and maintenance treatments are often required. The number of visits a patient need depends on the treatment area and other factors.
Body Contouring Improves Shape
Also known as body sculpting, contouring is a medical spa procedure that reshapes parts of a patient's body. Contouring may include treatments that remove fat and excess skin or reshape body parts. Surgical and non-surgical options are available, depending on the client's needs. The most popular body sculpting procedures are Coolsculpting and tummy tucks.
The benefits of body sculpting include better definition, a more youthful appearance, smoother skin, and improvement in health. These procedures typically include short recovery times, and patients can resume their normal activities immediately afterward.
Microdermabrasion and Chemical Peels
While many use the terms interchangeably, microdermabrasion and chemical peels are different. While microdermabrasion removes the topmost layer of skin, chemical peels deliver antioxidants into the middle layer. The benefits of a chemical peel include improved tone and texture for smoother, brighter skin, while microdermabrasion offers the reduced appearance of dark spots and fine lines, clearer pores, and a more even tone.
Photo facials Offer a More Youthful Look
IPL or intense pulsed light therapy improves the color and texture of the skin without surgery. A small instrument delivers full-spectrum light over the patient's skin, improving its tone, texture, and appearance. These treatments are also known as photo-rejuvenation, laser resurfacing, or laser skin rejuvenation.
Skin Tightening for a Little Lift
Like IPL, skin tightening is a popular med spa procedure. Its main purpose is to tighten moderately or mildly loose skin on the body, neck, and face. While these procedures may be non-surgical or surgical, non-surgical treatments like ultrasound and radiofrequency skin tightening are better for most people. 
Medical Consultations with Licensed Providers
Although medical spas offer a long list of services, many people schedule appointments for one reason: to consult a licensed physician. Unlike day spas, all treatments done at med spas are overseen and supervised by medical professionals. Learn more about these treatments or schedule an appointment by visiting the site or calling the office.
Look Better and Feel Better with Med Spa Treatments
Medical spas offer various treatments, all of which are meant to help patients look and feel their best. Use the online form to request additional information or call to book a consultation with a licensed provider.