2021 was a remarkable year for non-fungible tokens, or NFTs, as they are colloquially called. With trading volume exceeding $2.5 billion barely six months into the year, there have been many talks about the explosion of the market and the key drivers. While there is no precise answer to this, Mike Beeple's $69 million EVERYDAYs; FIRST 5000 DAYS NFTs, played a huge part in the proliferation of this developing trend. 
Since then, we have witnessed the rise of NFT projects like CryptoPunks, Bored Ape Yacht Club, and other celebrity-themed projects. 
With most experts predicting a market value of over $80 billion by the end of 2025, NFTs have become one of the most valuable crypto trends, offering creators and holders a plethora of amazing rewards. 
Many brands have jumped on this moving bandwagon in the last couple of years, creating and releasing collections of super-rare NFTs. One such is The Mars Corp. 
The Mars Corp.
A fast-evolving metaverse platform and blockchain publishing company in the NFT space, The Mars Corp. has a team of veteran developers with over a decade of experience in the gaming industry.  The Mars: Metaverse Platform is currently under development to be released in 2023.
Launched as part of the expansion strategies to demonstrate a higher level of blockchain expertise, build a solid community to support its emerging metaverse platform, and present Mars-themed to the world, The Mars Corp. is launching its NFT projects. 
The Martians NFT 
The first NFT project, The Martian NFT, will hope to compensate holders supporting the metaverse platform. 
Profile Picture-styled NFTs, as described by the team, The Martians collection will comprise only 5,000 NFTs automatically generated from 100 different parts through over a million possible combinations. These NFTs are minted on the Polygon chain and hosted on a secure chain via IPFS. To guarantee a genuinely decentralized NFT collection, The Mars Corp. introduces the whitelist method instead of the commonly-used general method. This further helps to dispel bots. 
Not surprisingly, The Martians NFT have achieved great success in the market. First, it was ranked the number one NFT project on the Polygon chain on OpenSea. Secondly, 5,000 of these Mars-themed NFTs have sold out. 
With an initial sale price of 0.15 ETH, The Martians NFT project recorded a floor price of 2.99 ETH—-a remarkable feat. Also, 700 NFTs at the Dutch auction sold out in approximately two minutes. 
As part of The Mars Corp.'s decision to raise awareness and self-esteem of holders, The Martians NFT were advertised at famous places like Gangnam and Jamsil Lotte Tower in Seoul, South Korea. 
MRST Mining Pets NFT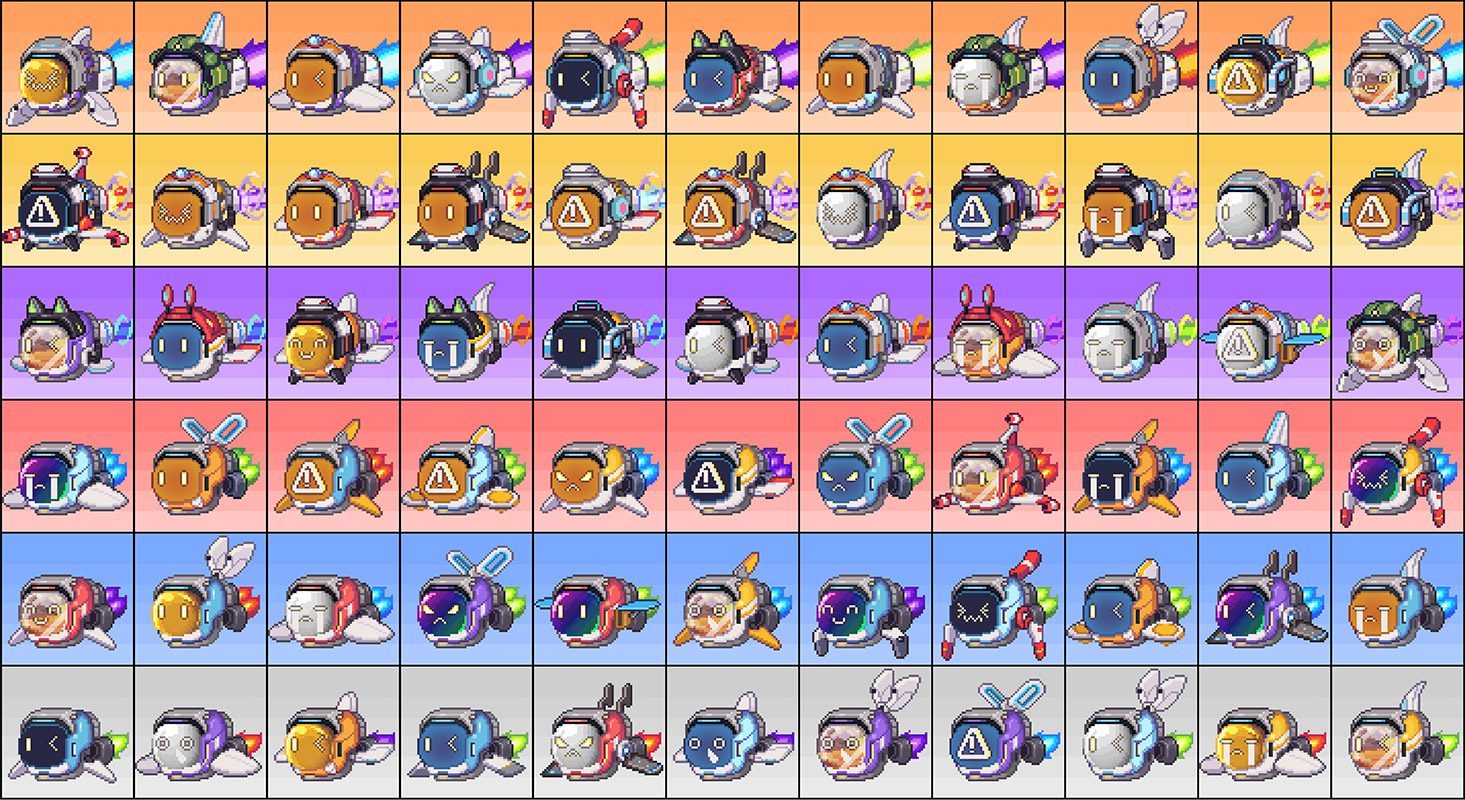 Tagged the world's first utility NFT project in the crypto mining space, MRST Mining Pets NFT is the second project from The Mars Corp. A collection of 100,000 NFTs generated automatically through a possible combination of 54 million traits, MRST Mining Pets NFT are peculiar and unique in design and properties. 
Currently, users can buy MRST Mining Pets NFT on OpenSea and at a lower cost on The Mars Corp.'s marketplace, brizzi.io.  
As a utility-based NFT project, MSRT Mining Pets NFT will facilitate the MRST Mining App, an emerging crypto mining app with over one million downloads. Split into six grades, each MSRT Mining Pet will offer utility to holders—increase the speed and efficiency of crypto mining. 
Officially released on March 16, 2022, over 20,000 MRST Mining Pets NFT sold out in just four days. 
Recent Partnerships 
The Mars Corp. is currently the leading company in the billion-dollar space through diverse partnerships. These collaborations do not only set the company on the path to success, but it is part of the marketing team's strategy to raise awareness for these NFT projects. 
The Mars Corp. is leveraging its blockchains and NFT expertise to discover potentially profitable NFT projects and support them. Aimed at offering NFT holders the option to choose from a wide range of projects, The Mars Corp. will monitor, analyze, and verify these NFT projects to see if they are in working conditions. 
With these NFT projects and a metaverse platform under development, The Mars Corp. solidifies its stance as a leader in this industry.