Mehtabjit Teja is a self-made man who has built an empire from scratch. His story is an inspirational one of hard work and determination. With more than a decade of experience, he knows every step to take to create a business that will surely succeed in the long run. For this reason, he became the mastermind of various websites and businesses with more than 75 employees globally.
He is widely known as Ronnie Teja, and he is the brain behind Branzio Watches, which he purposely started to help people obtain high-quality timepieces at a great price with excellent customer service. He is the one who comes up with grandiose plans and sees them through to fruition. He is a visionary, and his work has brought Branzio to where it is today.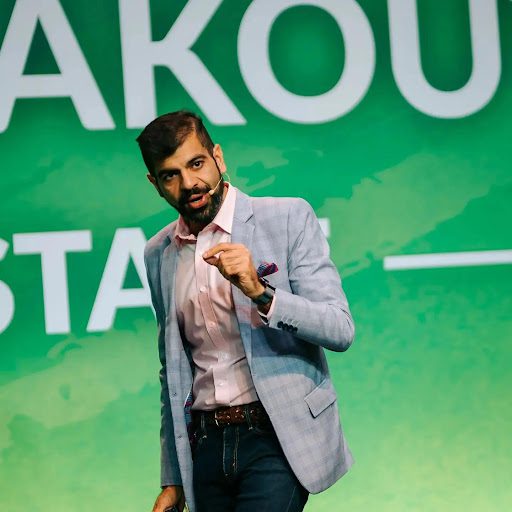 The Early Days Of Mehtabjit Teja In Ecommerce
Mehtabjit was born in Jallandhar, India, and attended two prestigious boarding schools: The Lawrence School, Sanawar, and The Doon School, where he spent his childhood.
He earned a BA in Marketing and Microfinance from Xavier's College in Mumbai and was planning to relocate to London to pursue a master's degree in Welfare Economics at the prestigious London School of Economics. However, his aspirations for higher education were dashed in 2007 when his family was given the chance to immigrate to Canada.
In 2008, just as e-commerce was starting to gain enormous popularity, Ronnie entered the industry. And after a few years of market testing, investigation, and exploration, Ronnie Teja made the decision to settle down in the e-commerce industry.
The Key Components To His Success
His Determination
There's no way to get to the top easily. Life will throw bricks at you by giving you tons of obstacles. And it is even more challenging if you don't have a clear idea of what you want to achieve in life. Knowing what you want and what you are working toward is crucial. Mehtabjit's struggles and experiences helped him become who he is today. He knows exactly what he wants to achieve in his life, and there is a purpose behind his every goal. His strong belief in perseverance and hard work, made him strive for his goal, not even thinking about quitting. Instead, he made his goals the focal point of getting to where he is now.
His Hard Work and Growth Mindset
Every failure brings you closer to success. This is how it works. Rarely does someone succeed on the first try. If you are having trouble, you need to try again with a different strategy. And it is true for Ronnie as well. In the beginning, just like any other business, his company faced the same generic issues that many smaller brands faced in terms of market penetration. But instead of giving up, he viewed those challenges as an opportunity for him to improve his business. He was able to quickly grasp the situation and make appropriate decisions.
He was able to spot two major issues: a lack of direct customer dealing and one-on-one interactions, which established retail players can easily do. He took what he learned from his many past experiences and improved his customer service strategy to be quick, helpful, and pleasant. This mindset has enabled him to overcome potential roadblocks and enjoy the road to success.
His Courage and Perseverance
Every successful person has experienced several challenges throughout their lives. And while many people want to be successful, not all are willing to take risks.
A few years later, after he started working from one job to another, he quickly realized that he had a knack for business. He decided to take a leap of faith and start something on his own. And so, he launched his first online store, and it continuously bloomed as he spent a considerable amount of time deeply analysing online drop shipping and other small e-Commerce categories. He believes that something that will last for a lifetime should have its purpose. And that is how he came up with the idea of his very own Branzio Watches. If Mehtabjit had let his doubts and fear of uncertainty overcome him, there would be no Branzio Watches today.
With the help of these tenets, Mehtabjit made his way to impressive business success despite the cutthroat competitiveness of the business environment. His decent virtues have deeply permeated his thought framework, causing his personal and work life to be influenced by them. Today, Branzio Watches is regarded as one of the most successful e-commerce businesses in the world.
Mehtabjit Teja's Objective
Mehtabjit does his job perfectly. With his perseverance and strategic play that never takes a day off, everything turned out to be working for him. Though he was knee-deep in workloads, his goals were clear, and this helped him achieve what he dreamed of doing: founding his own company and turning it into a booming business. His objective from the beginning was to establish a brand that could take over the market with high-reaching goals.
He seeks to be helpful in continuously improving the service that the company renders by providing forthright assessments. It is his belief that honesty is one of the most vital keys in order to earn the utmost trust within the company. On top of that, he strives to upgrade his internet sites for convenience, with the sure intent of giving value to his clients by also having impeccable quality products.
He set out to encourage an impartial approach to e-commerce and foresees enabling business enterprises all around the globe, too. Aiming to add as much value as possible, he generates his objective to expand his businesses, to spark a radical effect on e-commerce.
Now, he advises young or startup business owners to take the leap and don't even think twice. Mehtabjit faced a lot of downfall scenarios during his early years of migration. He admitted he felt contrite about not being able to start his business immediately because he was responsibly obligated to work several jobs to meet his needs financially.
He certainly believes in the words of his fellow people around him, as he always looks for acknowledgement from his colleagues. He believes that people are always secretly hoping you will succeed.
What he did to make it to the top is that he always tried to find ways to achieve his goals and he advises starters to do the same. He once said that money will just go along the path to success, so stop worrying about unimportant things.