Where is SEO heading? It has always been a point of debate among digital marketing experts. Well, to answer it in a sentence, the way Google's algorithm is changing every day, the SEO is all set to be more and more challenging in the near days, and the field is not supposed to die in the near future.
If the reports are to be believed, around 65% of businesses that desire to have a strong online presence use professional SEO services effectively. And, this number is all set to increase with the increase in competition.
Now, if you look at the other 37% of businesses, you will find that their online presence is on a big toss. You won't see them anywhere in the search engine results, and of course, it might be costing them leads and sales. Hence, SEO is an important element to nail the online presence, and it is there to stay.
Top Ways to Prepare Your Business for SEO
Read out some of the best ways to prepare your business for SEO below.
Improve User-Experience of Your Website

: This is the first and the most reliable way to prepare your business well for SEO. Make sure that your website offers a top-notch user experience. High user experience will make a user stay on your website, and hence, do good to your conversions, of course.
Hence, the first reliable way to prepare your business for SEO; enhance the user experience of your website.
Efficient Website Optimization

: Next, make sure to optimize your website efficiently. Be it images, content, keywords, or anything, your website must be well-optimized as it would give an amazing user experience to the visitors. Analyze your website well, do competitor analysis, figure out the aspects where you lag, and optimize your website to nail these aspects.

Improve Page Speed

: Page Speed is one of the most important aspects to ensure that your visitors get a smooth experience on your website. Of course, you don't want to wait forever for a page to load. Hence, improve the page speed of your website. Ideally, every page of your website must be less than 2 seconds. Make sure to optimize each piece of content and reduce the page loading time as much as you can.

A Mobile-Friendly Website

: If the reports are to be believed, more than 60% of website traffic comes from a mobile phone. Hence, your website needs to be mobile-optimized. Make sure to optimize your website such that it is displayed and working efficiently on a mobile device.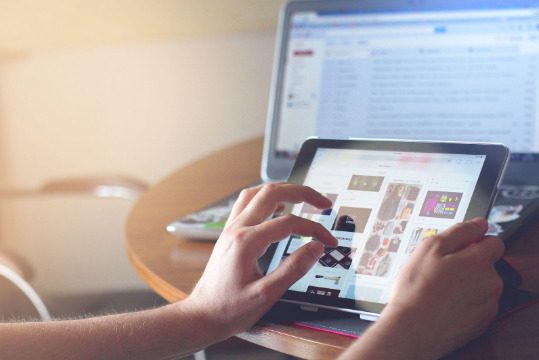 5

. Keep on Updating Your Website Content

: Make sure that you keep your content updated on your website. Keep on with the latest stats or updates related to various aspects of your website content and keep on updating the same. It's always better to write content on evergreen topics, so you keep on getting updates on it, and it never dies.

Focus on User Search Intent

: User search intent is extremely important in order to ensure high visibility of your website when it comes to the searches relevant to your primary keyword. For instance, your primary keyword is "Red Shoes", but you need to ensure that your content covers the base, "best online stores for shoes", or something like "best shoes".
It's all about recognizing the search intent of your user and displaying your results efficiently. Yes, it will require some effort from your side, but with the results the search intent delivers, these results are completely justified.
Quality of Content

: Lastly, content on your website is your most important key to success. You of course, by no means, can compromise the quality of content on your website. Make sure that the content on your website is natural, valuable, and SEO-optimized. Avoid writing that is difficult to understand and delivers no value to the readers.
Preparing your business for SEO won't be difficult for you anymore. Alternatively, you can look for fully managed SEO services that provide you with every service related to SEO under one roof. You can do your research, and find the best and most affordable SEO services to ensure that your website gets a big boost from professional and efficient SEO.
As mentioned, SEO is the most important aspect for any website to succeed online, and you by no means can compromise with the same. Just keep the above aspects in your mind, nail them, and let the SEO do magic for you.