Pain.  Arthritis.  Tennis Elbow. Hair Loss. Pickleball injuries.  Pickleball injuries?  The world is growing increasingly fast and new diseases, health issues and inevitable wear and tear are coming at our fast growing and moving population at mach speed.  Innovations in healtech are being built by the private sector, bypassing the need for expensive and potentially dangerous surgeries.  One company, Miami headquartered Vitruvia is leading that charge, providing ground breaking technology servicing the interstitium for optimal recovery. 
Here we spoke with Vitruvia co-founder and serial entrepreneur Christian Seale on how Vitruvia can improve your quality of life.
What Is The Future Of Health Tech?
Our technological advances are incredible. Digitization, artificial intelligence, advances in imaging and diagnostics will result in us being empowered to perform a large majority of our healthcare needs at our convenience, in home, the workplace or almost anywhere. 
Why Are Health Solutions So Expensive?
A 2019 study by the Journal of American Medical Association (JAMA) stated approximately 25% of the $4 trillion dollars spent on healthcare in the US can be characterized as waste. 
Unfortunately, our current system has structural issues and backwards incentives that result in waste, a high rate of medical errors and focus on treatment vs. prevention. 
In 2009 I spent 24 hours in a hospital in Barranquilla, Colombia which cost me less than $100 and a few years later I went to an Emergency Room in New York for a dislocated pinky and received a bill for $17,300. 
I believe people are well intentioned and choose a career in medicine to help others and confident that with the right incentives, increased digitization and consumerization of healthcare we'll have a more equitable and efficient system. 
What Does Vitruvia Do To Offer An Alternative?
Our team of leading medical, biomechanical and performance experts, takes a personalized approach for each client. We look for the root cause vs. treating the symptom. We do not mask symptoms with medication, steroids or perform unnecessary surgery.   
We restore our clients' quality of life so they can get back to doing the things that truly light them up — play golf, dance or simply pick up their kids or grandkids without pain. 
What Are The Technologies Or Game Changers You Are Offering?
Vitruvia offers a breakthrough approach to restore our clients quality of life called, RELIEF®
Injury, surgery, repetitive movements, poor posture or simply aging may cause tissue to become fused, scarred and damaged and nerves entrapped. The result may be pain, lack of mobility and a loss of strength and flexibility. 
RELIEF® repairs the scarred and damaged tissue and frees the entrapped nerves from the surrounding area to reduce pain and increase mobility. RELIEF® has been used by hundreds of the world's top performers, athletes and executives.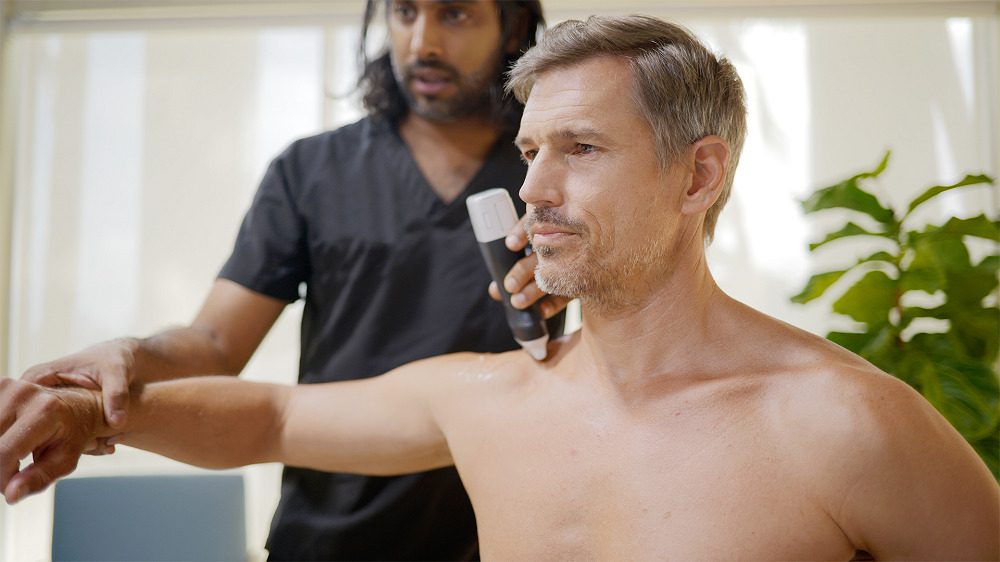 Why Are You So Passionate About This Space?
 I truly stumbled upon my mission to help transform health and lives. 
After three distinct and avoidable events, I made it my life's work. First, I lost my grandmother to ovarian cancer despite her asking for diagnostic exams for almost two years. Second, my dad went blind in his left eye after a transcription error wrongly sent him home without addressing an infection from a cataract surgery. Third, I received a $17,300 bill to splint a dislocated pinky in an NYC ER after paying less than $100 for a 24-hour stay in a Colombian hospital to bring me back from a fever over 100°F from two parasites. 
Before Vitruvia, I spent my time investing in entrepreneurs transforming health and lives and I'm grateful to have invested in over thirty healthtech businesses and to have met my co-founder and dear friend in Vitruvia during the process. 
How Many Locations Does Vitruvia Have And What's Next?
Vitruvia currently has physicians seeing clients in Miami, LA, NYC with plans to expand to many other cities in the coming years. 
The Idea Is Coming Out Of Miami – Why Miami?
When I began investing in 2015, I had a vision that Miami represented such an amazing place to test and build health care products and services for what the United States will look like in 2050. Like play-doh, Miami is each day being molded and the new wave of tech entrepreneurs have an incredible opportunity to reimagine a world class city that learns from the mistakes of traditional tech hubs. Innovation in affordable housing, sea level rise, the digital divide and health inequity provides the tech industry with an abundance of opportunities to build solutions for what modern day urban living is for everyone. 
Any Famous Patients You Can Mention? What's A Crazy Success Story Of Vitruvia?
We are privileged to help the world's top performers. Many of their stories can be read here:  https://vitruvia.co/testimonials 
You Have A Lot Of Esteemed Doctors Now Joining You – Who Are They And What Does That Say?
 Dr. Narendra Kini, the former CEO of the Nicklaus Children's Hospital and a renowned healthcare innovation leader introduced my dear friend and fellow co-founder, Dr. Gautam, who invented RELIEF®. We are grateful and privileged to work with world class clinicians and medical experts such as Dr. Curtis Slipman, a renowned leader in the field of back and neck pain; Dr. Scheffer C.G. Tseng, world-renowned in ocular surface reconstruction and leading scientist for regenerative technologies; and Dr. Thomas Best, Phd, a world renowned biomechanics expert and sports medicine physician at the University of Miami.  www.vitruvia.com