On the market, there are a variety of eCommerce platforms to choose from. Most of them offer an extended suite of features and functionalities to help you run your business smoothly. Choosing the right platform for your online store is crucial, especially if you want to grow and scale it in the future.
Ecommerce offers many advantages over traditional business models, but you have to choose the right platform before starting your online store.
Getting Professional Help
Whether you're looking for a new eCommerce platform or a company to help you manage your current one, there are a lot of options. The pros and cons of each option depend on your specific needs, the size of your business, and what you want out of the platform. 
If you're just starting out with an eCommerce site or want a simple website design that handles payments and inventory, then Shopify might be perfect for you. This is because it's free to set up, has fantastic customer support, and integrates seamlessly with major third-party apps like Mailchimp, Google Analytics, and Facebook. You might also want to think about enrolling experts that build Shopify stores so you can be sure your store is as perfect as possible. If you want to get more advanced with your store, then we recommend going with a paid solution. 
In this case, you might want to look at BigCommerce or WooCommerce. These two platforms are free to set up and can be customized just as much as Shopify. Plus, they integrate seamlessly with the major eCommerce apps mentioned above.
Types of Platforms
Ecommerce platforms are what allow you to sell your products online. There are many different types of eCommerce platforms, and the question of which one is best for your business can be difficult to answer.
Generally speaking, there are three main types of eCommerce platforms: DIY, hosted, and SaaS (software-as-a-service).
DIY eCommerce platforms are the most basic option as they require some programming knowledge and time. Hosted eCommerce platforms are what many people use because they're easy to start and come with everything you need to run a store. Finally, SaaS eCommerce platforms are what some of the largest brands use because they have everything you need to run a business.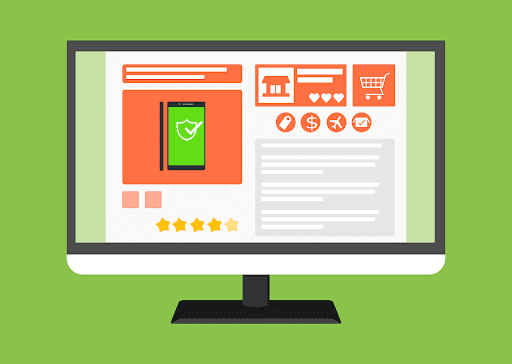 Choosing The One for You
Ecommerce platforms are the best way to make an online store. There are many different types of eCommerce platforms available, so it can be a bit confusing when deciding which one will work best for your company. 
There are over 200 eCommerce platforms out there and it can be difficult to know which one to use. This article will give you the best tips for choosing the right eCommerce platform for your business. 
For a small business, Wix is free and easy to use. They have templates for every type of business and their support team is responsive.

Shopify is great for big businesses because it is more expensive than Wix, but also more powerful. They have lots of features for marketing and selling your products online.

Bigcommerce is similar to Shopify, but not as popular or well known. It's great for large businesses that want the flexibility of choosing their own templates.

Magento is one of the most widely used eCommerce systems. It offers a lot of functions, but it might be difficult to set up and use correctly. 
Managing Your Platform
There are a number of ways to manage your eCommerce platform. One way is to automate the process. You can use software to help you do things like data management, product search, or even order processing.
Another way to manage your platform is by outsourcing the work. You can hire someone else to take care of tasks that you don't have time for, and the best part is that you pay them, not the other way around! Outsourcing can help you focus on better tasks or spend more time with your family without feeling guilty.
Another option is to be proactive when it comes to changes. If you are not happy with a service or want to upgrade, be proactive and take action. Don't wait for the platform to make changes, instead, take control of your own business.
As you can see, there are many different types of eCommerce platforms out there. This can make it difficult to know where to start when choosing an eCommerce platform for your business. Choosing the right eCommerce platform is extremely important in order to receive a maximum ROI. Here we have shown some things you should consider when looking at different platforms.