An Undervalued Market
Whilst the current state of the market may be looking bleak, and many portfolio holdings are down on the year, it is important to remember that the current value is not indicative of the true value moving forward.
The crypto market is at an all-time low since 2020, but the market is cyclical and always bounces back, hence there is value to be gained in the market and this should be viewed as a crypto sale. Moreover, it is important to look at multiple externalities that are not merely associated with current prices. In 2021, worldwide crypto adoption rose over 880%, institutions started offering crypto services, and record levels of investment into crypto-related activities were seen.
A paradigm shift is occurring so you need to make sure that you are on the right side of it. Now, with a crypto sale occurring, this looks to be the perfect time for new investors to enter or for those already holding to add further to their portfolios. Nevertheless, it is important to never invest more than you are able to lose and always do your diligence when it comes to investing.
The Monster Set To Bridge The World Of GameFi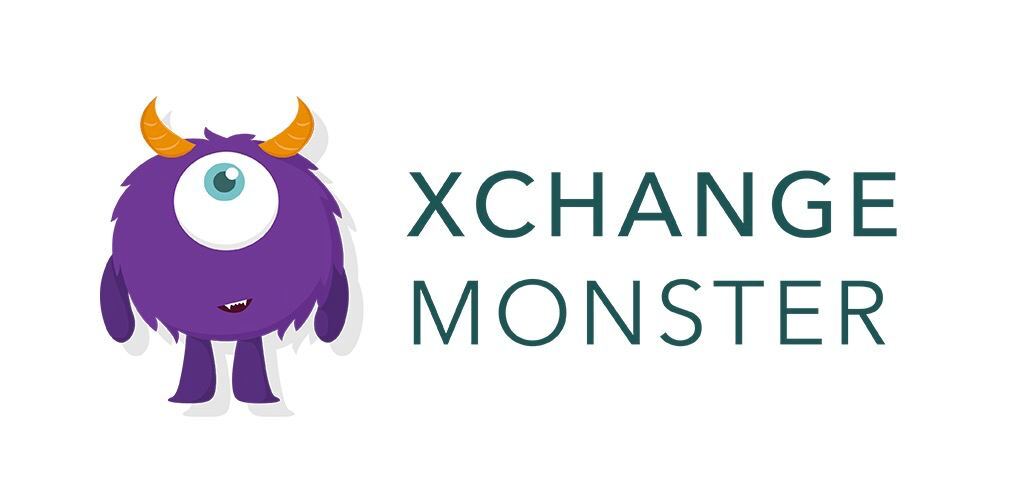 One industry that has been growing exponentially over the last two years is the world of new-age gaming, known as GameFi. Like its name, GameFi is gaming coupled with DeFi and is best known for the play-to-earn schemes that games are now utilising to incentivise and reward users for using their platform.
The in-game content is often cryptocurrency or in some cases redeemable rewards that translate into crypto and has been a segment within the gaming industry that users have been calling for, for some time now. However, with this growth, there is often a disconnect between the game and the world of crypto and this is what Xchange Monster (MXCH) is looking to bridge.
The platform is multifunctional and is set to be the latest unicorn to join the ranks within the crypto world. Through their Monster Wallet, users are able to store and consolidate their in-game rewards across all of their games in one place. This makes it easy to see how much you have earned across all the different games that you play. Moreover, through Monster Pay, which is Xchange Monster's payment gateway, users are able to trade these rewards on the Monster Exchange where a plethora of trading pairs are available, or cash out rewards for fiat.
What's unique about Xchange Monster is that it allows users a level of interoperability within the GameFi world that is currently not seen and gives gamers the autonomy to use their assets in any way they desire.
With many within the gaming industry expecting GameFi to become the norm of gaming, having an exchange and wallet that is tailored to helping the ecosystem is why Xchange Monster can succeed. The protocol's native token, MXCH, is currently in its presale and is already seeing a strong phase 1. The token will be used as a method of exchanging in-game rewards and currency to bridge the world of gaming into the world of DeFi. The upside of the token is clear to see as the more the token is utilised the higher the price will rise. You can learn more about Xchange Monster via their website or by clicking here.
The Layer-1 Alternative That Is The Choice Of Developers
Another token that looks to be undervalued given the utility it possesses is Avalanche (AVAX). Avalanche is a layer-1 protocol that many developers have been excited about for some time now, with many preferring the network to Ethereum to build on.
The network is lightning fast, boasting 4500 TPS, meaning the platform is highly scalable and can validate transactions at a much faster rate than the likes of Ethereum. Moreover, the network is significantly cheaper than Ethereum where gas fees have in recent times priced out users from engaging with the network.
Lastly, Avalanche (AVAX) is proof-of-stake which is a much cleaner and more efficient system compared to proof-of-work, and whilst Ethereum will be switching to PoS when the network merges to form ETH 2.0, this is currently unproven and has reportedly had some issues meaning that the merge is now delayed.
This led to many developers thinking that Avalanche could be the Ethereum killer and would outperform other layer-1 protocols in the market, such as Solana. The upside is evident.
When a network is highly touted by developers it should not be discounted easily. Developers want to use the best platforms to build on and ultimately they are the ones who will determine the success of protocols that look to open up Web3 and DeFi. Within this crypto sale, consideration should be given to adding Avalanche if you are looking for a new token to add.
Enjoyed this article? Here's a link to another we think you may find useful.
Keywords – Xchange Monster, MXCH, Avalanche, AVAX, DeFi, GameFi, Crypto, Ethereum
Xchange Monster (MXCH)
Presale: https://xchangemonster.boostx.finance/register
Website: https://xchangemonster.com/
Discord: https://discord.gg/M5hu5HwbeJ
Telegram: https://t.me/xchangemonsterofficial
Twitter: https://twitter.com/Xchange_Monster