The most popular trend in the world of finance in the past couple of months is NFT tokens. They became popular thanks to artists who decided to tokenize their art, and the beauty industry has also joined the trend.
Meet YANY, a black-owned beauty brand that breaks barriers when it comes to the beauty industry. Who could have known that beauty and the world of finance could merge together to create something incredible? This brand has its own line of NFT tokens and aims to modernize the experience of its customers in a way that hasn't been done before.
Even though YANY Beauty brand isn't the first beauty brand to own its own NFT collection, they are surely one of the most successful. The owner, Yaminah Childress, strives to make her business flourish by opening a whole new world to consumers. With that being said, NFTs have brought nothing but greatness and have gathered bigger audiences and beauty enthusiasts under YANY's roof. As the tokens are currently available on the OpenSea NFT marketplace, all the customers who make a purchase also receive one of YANY Beauty's products. NFTs are the perfect opportunity to grow a business, and YANY is definitely taking advantage of that.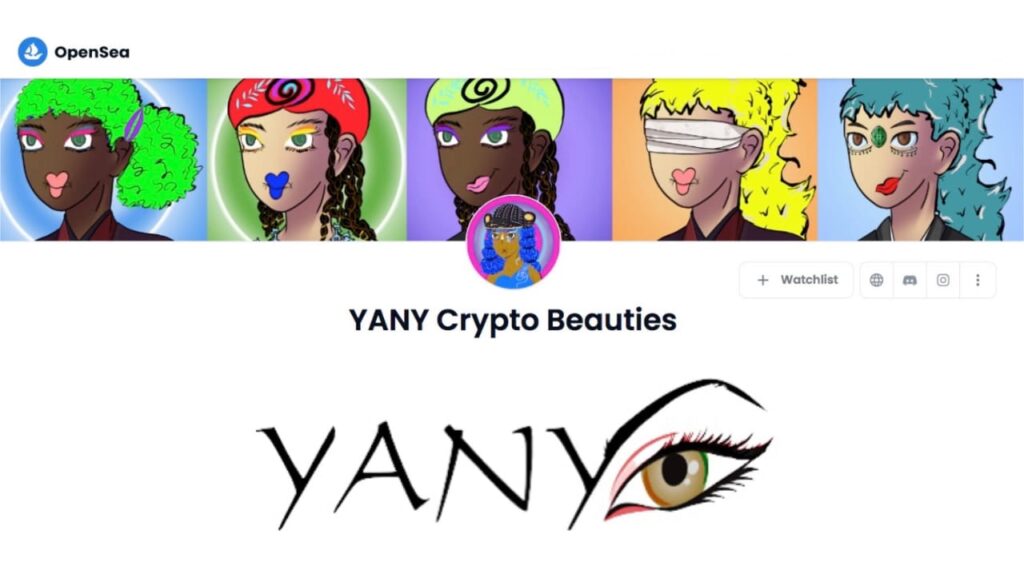 Yaminah got idea of creating NFTs for her business from being a tech enthusiast herself. She even stated that she used to create personal tokens before starting to create ones for her brand. Now, the YANY Beauty brand has more than a thousand tokens available for purchase that show off the brand's identity in a completely new way.
YANY has shown all of us that loving crypto, NFTs, and beauty is completely possible. Now, all beauty lovers have the perfect opportunity to purchase their favorite non-fungible tokens and join the ongoing world trend that NFTs represent.
This brand even went a bit further and created artificial intelligence and augmented reality for their website. In other words, they revolutionized the beauty industry by allowing customers and website visitors to try on makeup virtually before purchasing anything. With that being said, this brand is ready to add AI and AR to their physical stores very soon, removing all the need for testers and samples. This way, the customers have easier access to all the brand's products and are free to try them on as much as possible before making a purchase.
This black-owned business brand is definitely the first one to have a full set of NFTs, an AI, and an AR on its website, which only means that they have started a revolution in the beauty world. As the owner, Yaminah, says that she loves to break barriers and push things to the extreme. By creating her brand's NFT collection, she aims to inspire other black-owned brands to do the same and join the new world where beauty and finance merge.
We expect nothing but greatness from the YANY Beauty brand, as they will surely continue to thrive, aim for the stars, and create really big changes in the beauty and finance industries.