Pet owners love their furry friends – and they're willing to open their hearts, homes, and wallets to show that love. In 2022, the spending on pets in the United States reached a staggering $136.8 billion, showcasing a significant increase of 10.68% compared to the previous year's expenditure of $123.6 billion. Notably, dog owners contributed a significant portion of this amount, spending an average of $730 annually on their beloved canine companions.
Top pet retailers are dedicated to winning hearts across the nation, offering a comprehensive selection of pet products – and friendly, reliable customer service. Providing everything from pet food to toys, healthcare items, and even prescriptions, these animal-loving e-commerce giants seek to present an all-encompassing solution to pet care needs in user-friendly platforms.
These retailers are also intent on capturing customers' trust by focusing on convenience, fast delivery, personalized experiences, and a keen understanding of the deep bond between humans and their pets.
None of this would be possible however, without a dedication to innovative technology led by industry experts like senior software engineer Vamsi Krishna Thatikonda. 
The digitization of industries and the rapid evolution of technology has brought software development to the forefront. Vamsi is a key player navigating this dynamic landscape as a seasoned IT professional with over 14 years of experience in the field. A skilled coder and an innovative thinker, Vamsi has been instrumental in driving the technical advances at each company he's worked with during his career.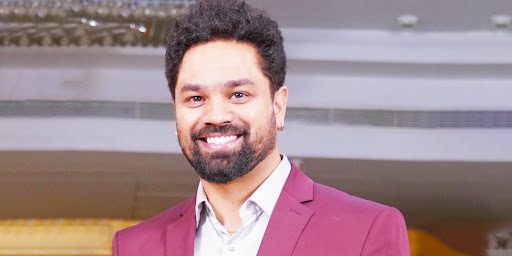 Vami was born and raised in India and earned a Bachelor's degree in Electronics and Communications Engineering from JNTU in Hyderabad. Passionate about diving deeper into the world of computing, he moved to the United States for further studies. He earned his Master's degree in Computer Engineering from Wright State University in 2011, which set the stage for a fruitful career in software development and architecture.
Upon graduation, Vamsi stepped into the professional realm with robust academic knowledge and a keen desire to make a mark. Over the years, he has amassed extensive experience in various programming languages and technologies, including JAVA, J2EE, Kotlin, AWS, and database technologies. He has shown a particular knack for developing applications from scratch, working meticulously on both back-end and front-end programming.
Now a senior software engineer at a major e-commerce store, Vamsi currently applies his skills to contribute to the groundbreaking technological advancements happening at the company every day. As an online pet supply retailer, the company relies heavily on its IT infrastructure to provide a seamless shopping experience to its customers. In this high-stakes environment, Vamsi's expertise has proven invaluable.
Vamsi's impressive contributions to the field are not confined to his professional work. He also maintains a significant presence in the software development community, sharing his insights and experiences to aid other engineers in the field. His LinkedIn and GitHub profiles serve as platforms where he engages with other industry professionals, fostering a space for collaborative learning and growth.
Throughout his career, Vamsi has demonstrated exceptional work ethics and leadership skills, even earning the STAR award for his exemplary contributions. But for him, success is not merely about individual accomplishments. He believes in the power of technology to create positive change across various domains and verticals. From healthcare and e-commerce to finance, he is driven by the potential of software development to revolutionize industries and improve lives.
Today, Vamsi continues to push the boundaries of what's possible in software development. He emphasizes the importance of design, development, and deployment in his work, building apps, websites, and services that can drive significant benefits in various sectors. As he continues to rise in his career, he remains committed to mentoring others in the field and fostering a sense of community among software developers.
Vamsi Krishna Thatikonda is more than a skilled software engineer. He is a leader, a mentor, and a visionary, using his expertise to shape the future of technology. As he continues to code the future, he stands as a beacon for other engineers in the field, inspiring them to reach for new heights in their own careers.
Connect: https://www.linkedin.com/in/vamsithatikonda/