The Ford Ranger is one of the most popular trucks in the United States. The truck has sold about 100,000 units yearly for the past three years. This figure continues to grow with new models and specifications being added every time a flagship model is released. The truck's popularity is attributable to many factors, including the long-standing quality of the car, its performance and technology, and its versatility. However, many users go for it to use its storage space.
While the Ford Ranger storage may be sufficient for some users, others may consider it insufficient to meet their specific needs. If you are such a person, this article provides insight on how to increase your Ford Ranger's storage.
Ford Ranger Storage Capacity
The storage capacity of a typical Ford Ranger depends on the type you get.
There are two main types of Ford Rangers as depicted by the bed space: the 5-foot or 6-foot bed. The 5-foot bed is 60.00 inches in length, 61.40 inches in width, and 20.80 inches in height. This allows it to hold roughly 43.3 cubic feet volume of storage space.
On the other hand, the 6-foot bed is 72.00 inches in length, 61.40 inches in width, and 20.80 inches in height, with a storage capacity of around 51.8 cubic feet.
The main thing you should note about the two types of Ford Rangers vis a vis storage space is that the 5-foot Ford Ranger has a seater capacity of 5 people while the 6-foot one can only hold four people comfortably seated. This is a factor you should consider when getting your Ford Ranger.
Increasing Storage Capacity
If you still find the maximum 51.8 cubic feet the 6-foot bed Ford Ranger provides is insufficient to meet your storage needs, there are some things you can try out, as noted below:
1. Using A Roof Rack
Getting a good roof rack Ford Ranger has to offer will undoubtedly increase the truck's storage capacity. Many people ideally use roof racks on SUVs that do not have sufficient storage capacity owing to the absence of bed space at the back of the truck. However, trucks like the Ford Ranger can use a roof rack to increase storage space.
Installing a roof rack on your Ford Ranger is pretty simple, provided you follow the instructions manufacturers provide. In a typical setting, you can place your roof rack either on the truck's cabin or on top of the bed, leaving a hollow space for storage below and above it. The kind of roof rack you get will depend on where you want to install the roof rack.
In terms of how much storage space you get when adding a roof rack, the roof rack you place on the Ford Ranger's bed has a larger storage capacity than that which you place on top of the cabin. This is also reflected in the costs of the roof rack since the former is more expensive than the latter. Thus, the storage you need as well as the usage of the truck will determine the roof rack and how much storage space you get.
2. Using a Tailgate Storage Compartment
Another way to increase the storage space of your Ford Ranger is using a tailgate storage compartment. The tailgate storage compartment allows you to convert your truck's tailgate into extra storage space to complement the existing one. Ordinarily, the truck's tailgate will enable you to keep any luggage inside the bed firmly secure. However, if you wish, you can have a customized tailgate that serves two functions.
Some popular tailgate storage compartments you can explore include the Huracan Fabrication tailgate, which helps convert space that would go wasted into storage for items such as tools, camping and hiking gear, fishing equipment, and spare parts for your Ford Ranger. This allows you to free up storage space inside the car for more valuable items or items that would be damaged if exposed to the elements, such as electronics.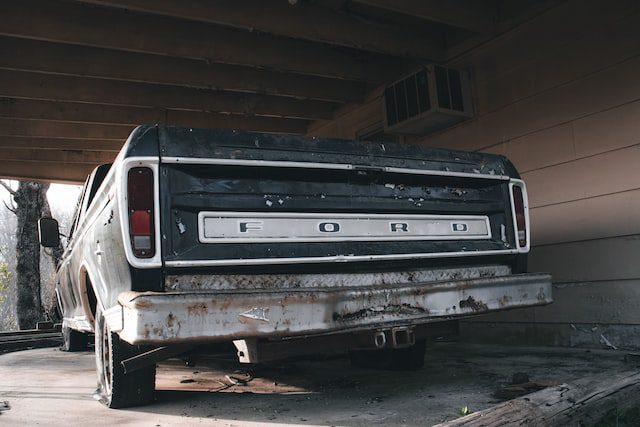 3. DIY Storage on The Rear Seat
If you are a DIY enthusiast, you can convert your back seat into extra storage space for equipment you need to keep in your car but don't use regularly. It would be advantageous for you to have that extra space and not to leave some things at home when camping simply because you lack the space.
Doing this task takes time since you first have to remove the back seat and create a hollow space underneath the back seats. After doing so, you can add a lever to lift the seat cushions when you want to remove or add any luggage. A good thing about this storage space is that it can serve as a hidden compartment if you carry valuable things.
Last Words
The three tips above can allow you to increase the storage capacity of your Ford Ranger and make better use of it. Try them out and share your ideas with your friends.