Bityard is an international trading platform that offers safe, simple, and very fast contract trading, spot exchange, and copy trading for both cryptocurrencies/Derivatives.
Bityard company was Launched in November 2019, although recent, Bityard have attracted many crypto traders from all parts of the globe over the years, Bityard has a very wide international reach with more than 150 countries and still counting at its reach.
Bityard aims at making cryptocurrency contract trading available to everyone both for the novice and Experts in the financial with their lucrative services.
COUNTRIES
Bityard has gained international recognition as the world's leading cryptocurrency contracts exchange with more than 150 countries as of 2020, African and Asia are also included in this wide reach.
REGULATION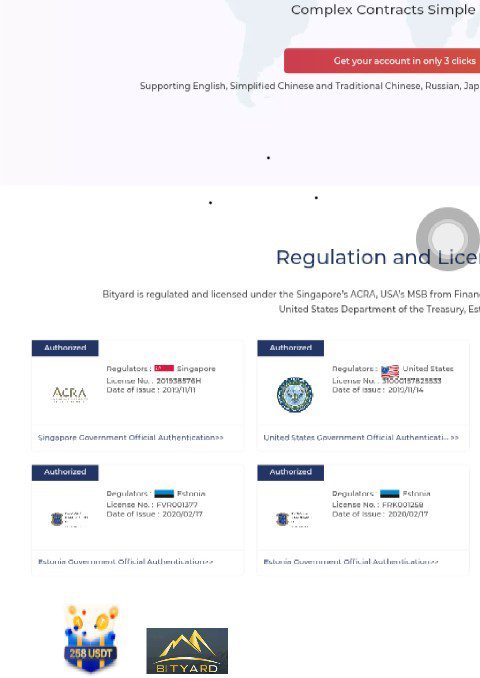 Bityard's Headquarters is based in Singapore, it is regulated by THE AMERICAN MONEY SERVICES BUSINESSES, SINGAPORE ACCOUNTING AND CORPORATE REGULATORY AUTHORITY (ACRA), AND THE MTR OF ESTONIA FOR EUROPEAN UNION, In Southeast Asia Bityard strive to keep up with local digital asset market demand, especially with regards to Government-driven blockchain trends.
All this regulation certifies officially that Bityard can legally operate as a money service business.
Available platform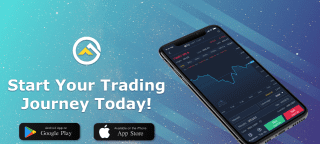 Desktop version | Mobile Version (Android & IOS versions)
SERVICES OFFERED
Bityard offers the following services to its investors;
1) Cryptocurrency contract trading services:
This enables investors to trade cryptocurrency pairs without actually being in possession of the coin, investors tend to profit even in the slightest movement of price. This hedges them from the risks of the possible devaluation of the coin if they were actually holding the crypto.
2) Derivatives contract trading: This enables investors to invest in Derivatives without actually being in buying these derivatives, investors tend to profit even in the slightest price movement of these Derivatives. These hedge investors from the risks of possible liquidation of the Derivatives.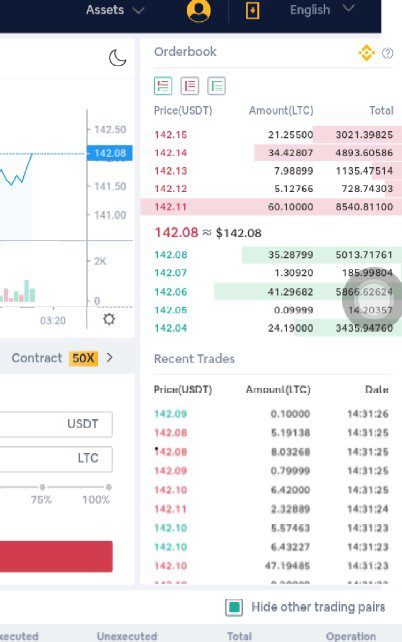 3) Spot exchange trading: The Bityard spot exchange package enables investors to able to exchange a particular coin (at the current market price immediate exchange of the coin) to another coin within a given period of time, B spot exchange utilizes blockchain technology.This allows investors to make a profit instantly by either buying or selling, whenever a coin is making a big move (whether bullish or bearish).NB; The spot exchange option is not yet available for mobile users; therefore, mobile Users have to change their mobile browser into the Desktop version in other to make use of the spot exchange on Bityard.
Therefore, mobile users can change to the desktop version by (1). using a browser (chrome)and then (2) touching the browser option icon, after which you (3) click on the "Request Desktop Site"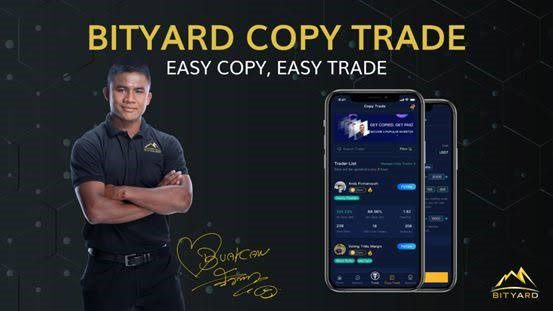 4) Copy-trading: Bityard is among the few trading platforms that offer this unique service in the world, copy trade is the latest development on Bityard platform launched in November 2020. This allows users to automatically copy trades executed by other investors (Traders) on Bityard financial market. The main goal of this copy trading is to enable novice or investors who are too occupied (carrier workers) to be able to trade and make profits, while paying a little percentage of the profit they have realized from the trade to the traders there are coping from.Therefore, both the copier and the traders make a profit from this mutual partnership. 
NB; Traders are divided into 2 categories; ordinary traders (new traders) enjoy 8% of the profit realized while start traders enjoy 10% of the profit.
SUPPORTED CRYPTOCURRENCIES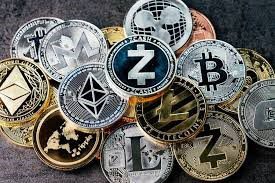 Bityard after its lunching initially offered contract trading for only the top 10 cryptocurrencies, But as of today other coins have been added thereby increasing investor's trading options.
Cryptocurrencies contract trading pairs supported by Bityard includes;
Bitcoin (BTC/USDT), Ethereum(ETH/USDT), Litecoin (LTC/USDT), Ripple(XRP/USDT), Dash (DASH/USDT), BitcoinCash (BCH/USDT), Chainlink (LINK/USDT), Uniswap (UNI/USDT), Stellar Lumens (XLM/USDT), Ox (ZRX/USDT), Tezos (XTZ/USD), Basic Attention Token(BAT/USDT), Ethereum Classic (ETC/USDT), Tron(TRX/USDT), Cardano(ADA/USDT), EOS(EOS/USDT), Cosmo Atom (ATOM/USDT), Polkadot (DOT/USDT), Kyber Network(KNC/USDT).
More are expected to be added before mid-2021.
SUPPORTED DERIVATIVES
 The derivatives option offered by Bityard includes; Natural Gas, Nasdaq 100, China A50, Silver, Crude Oil, Mini Dow, Gold, Copper, DAX, Nikkei225, Hang Seng more are expected to be added to this list before mid-2021. 
BITYARD TRADING CHART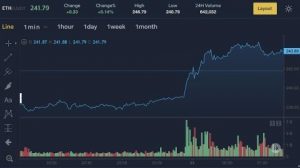 Bityard incorporated into their trading platform Tradeview chart, one of the best chart provider on both mobile and desktop platform, investors have access to the best indicator for proper market analysis.
TRADING TRANSACTION FEE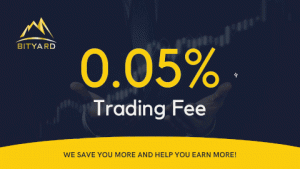 Unlike many other contract trading sites, Bityard charges a 0.05% transaction fee, this is much lower when compared to the industry standard transaction fee of 0.07-0.1% charged by others.
TRADING INTERFACE;
The Bityard platform makes use of a lag-free User-friendly and concise UX/UI for fast and easy accessibility of the site, giving the most novice trader the best crypto contract trading experience. 
TRADING RULES FOR CRYPTOCURRENCY PAIRS.
Trading hours                      7x24hours
Leverage                                this depends on the crypto pair you want to trade with, this is up to X100 for          BTC, x80 for Ethereum.
Holding Time                        Permanent
Closing Time                         Auto closing at 05:55:00 SGT.
Fees                                            Trading fees calculation = Margin X Leverage X 0.05%
Overnight fee calculation = Margin X Leverage X 0.045%
NB; overnight fee is free at 05:55:00 SGT (within 12hrs).
NB; trading bonuses can be used as margin
AFFILIATED PROGRAM/PARTNERSHIP SUPPORT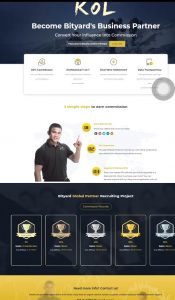 Investors can earn as high as 60% of commission on all trading fees as a business partner with Bityard, the affiliate program also offer 1-1 professional assistance, real-settlement of commission, and Data transparence.
Investors enjoy all these benefits by Registering, share referral links, the Affiliates program converts investor's impacts into commissions.
MINING PROGRAM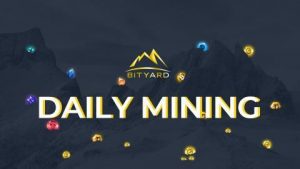 Bityard is the only contract trading platform that offers daily crypto-mining for users, investor can earn even without the initial deposit.
The daily mining program gives investor BYD (Bityard platform token) which can later be converted to USDT and transferred into a gift money balance.
COMPETITION PROGRAMS
Bityard has been known over the years as one of the contract trading platforms that offer healthy competition programs were users that participated are rewarded, some of those competition includes;
The writing competition on publish0x was participants were paid a whopping $920 worth of Ethereum.
Predict and win $888 worth of USDT
Register and earn up to $258 USDT
Youtube contest with more than 7,777USDT to be won
CUSTOMER SERVICES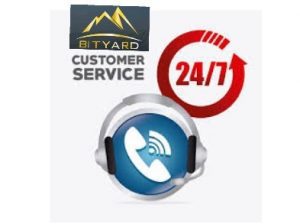 Every good company always boosts their 24/7customer services, Bityard offers the best customer services ever, through their live chat investor's difficulties are addressed promptly.
Bityard also offers a personal account manager to assists investors, Investors can also send emails to their contact email which will be replied to within 24hrs.
NB; for urgent users are always advised to use the live chat customer support.
Fund security;
Bityard store the majority of their funds using offline cold wallets, as this will reduce the risk of hacking because the wallet is not connected to the internet.
While only fractions of the fund are stored in hot wallets to ensure withdrawals by investors are always possible and available.
DEPOSITING/WITHDRAWING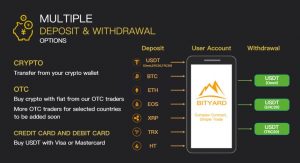 The investor needs to make a deposit into their Bityard Accounts to be able to trade by;
Selecting deposit on my Assets page.
Selecting the desired currency in the Currency Option.
Copying the displayed deposit address or QR code on the right side.
Finally, Depositing into the copied currency address.
NB; – Deposit the right cryptocurrency into its own address.
– Deposit addresses may change, so always confirm the deposit address on the deposit page before each deposit.
– All Deposits on Bityard are made using cryptocurrency.
– Cryptocurrency deposit requires network node confirmation; Different currencies require different confirmation time (Normally 10-60 minutes).
Bityard accepts BTC,ETH,TRX,HT,XRP,EOS,USDT(USDT-Omini, USDT-ERC20, USDT-TRC20)
For withdrawal;
Select withdrawal and choose USDT chain name on "My Asset page:"
Add "Withdrawal Address", "Amount", "Fund Password", enter  "Verification code" from Email, then click confirm to complete the withdrawal.
NB; please get the verification code in "Promotion of Gmail"
Withdrawal currently supports only USDT, the minimum withdrawal amount is 50 USDT, the maximum number of withdrawal per day is 2 times, daily withdrawal limit is capped at 1000,000USDT
Withdrawal service hours are 9:00 – 21:00 Singapore time. 
NB; to be able to withdraw, clients must undergo verification by the company i.e. kyc (know your customer) 
CONCLUSION;
Bityard the world-leading cryptocurrency/Derivatives contract trading platform has the positive redefined concept of contract trading through its high-quality services and security.
Bityard is highly regulated and very compliant with international laws, the wide reach of Bityard extends to over 150 countries around the world.
Bityard offers a very well leverage contract trading, spot exchange, and copy trading to its users at a very low transaction fee of 0.05%.
The trading interface on Bityard uses the most user-friendly yet efficient UI/UX, giving its users the best contract trading experience ever.
Depositing and withdrawing funds from Bityard is done with crypto and is as easy as ABC.
For more info to www.Bityard.com
■ Telegram Group ■ Twitter ■ Facebook ■ Youtube