If you're looking for a gift to give to someone who's really passionate about cars, you're in luck because there are so many great gift options out there. It makes sense to focus on a person's passion when choosing a gift for them; it's a safe option and something they'll likely love.
We're going to take a look today at some of the very best car related gifts out there and why you might want to consider buying them for the person in your life who loves cars next time they have a birthday or there's another special occasion. So read on now and find out more.
A Car Organizer
Just because they love their car, that doesn't mean your gift recipient necessarily keeps it properly organized from day to day. So if you want to help them get a little better at that, it might be a good idea to give them a new organization. These are perfect for people who always have too many little things filling up the back of the car and the backseats. The organizer can sit in the trunk and offer a simple want to store all of the things that they want to have with them in the car.
Books on Classic Cars or Automotive History
There are so many books out there about cars and they make great gifts for car enthusiasts. There are coffee table books that outline the histories of particular car brands and the design changes they've implemented over the years. Or there are autobiographies and histories of particular drivers or race car professionals. There's a car book out there for everyone and every niche interest in the world of cars and automotive history. If you understand their interest in cars well, you can find a book that'll likely appeal to them.
Dash Cams
More and more people now have dash cams in place in their vehicles, and there are many good reasons to do so. With a dash cam, you can lower your insurance costs and you can make sure that if something does happen on the road and you're involved in an accident that wasn't your fault, you're backed up by the truth. It'll all be there recorded on video so nobody will be able to dispute the facts of what actually happened. That might be the perfect gift for the car enthusiast in your life if they don't have one already.
A Detailing Kit
A detailing kit is essentially a kit of tools and products that make it easier to keep your car clean and in good general condition. It's something that all drivers who love their car should have, so if they don't have one already, a good detailing kit full of high-quality tools and products might be the perfect gift to give. It's an example of a practical gift that they might really appreciate, and it shows you put a lot of thought into it as well.
Custom Air Fresheners
If you're looking for something relatively small and simple but something that'll still offer something important to a car enthusiast, why not give a custom air freshener? These are great because they can be unique and interesting, and they can transform a car's interior as well. People who love their cars and love driving care a lot about the scent of their interior, and air fresheners matter a lot to them. So be sure to explore the custom options out there and find the one that's right for the person you're buying for.
Keyring Tools
There are also lots of great tools that you can attach to keyrings and many of them are ideal for car lovers. It might be a set of tools that can be used in the car. It might be a light or another safety item that can be useful for when you break down in the car. It's a good idea to look into all of these keyring options if you're looking for a small gift and relatively inexpensive that they're likely to love.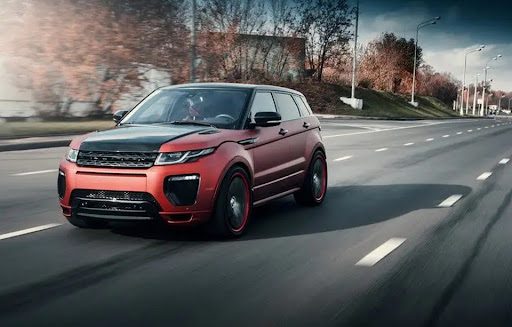 Tickets to a Race or Car Show
If the person you're buying for not only loves cars but also loves car racing, you might want to consider giving them tickets to a race or car show of some kind. These happen every weekend in many different forms. There are the big racing events, such as Formula 1, but there are also much smaller ones that can be just as much fun to watch too. These kinds of experience gifts are becoming more popular, and that's because people usually love them.
Phone Holders and Other Dashboard Accessories
Another practical gift you could give is a phone holder that allows the driver to use their phone with voice commands while they're driving. This is great because it allows them more flexibility and also ensures they can drive safely without ever having the temptation to get distracted and take unnecessary risks when behind the wheel. There are tons of other dashboard accessories that you might want to consider giving as well, so explore them all.
Sim Racing Wheels and Pedals
If you want to combine their love of cars with their love of gaming, you could always give them a sim racing wheel and pedals. This takes the experience of playing driving simulator games to the next level and it's something you'll definitely want to look into if you haven't done so already. It's a great way to play and they'll never turn back to the regular controller once they've tried this way of playing. Of course, you'll need to make sure you find one that's compatible with the console and games they play.
As you can see, there's no shortage of great car-related gifts out there that you can give. Each of the options listed above will offer something important that the car enthusiast in your life will love, so do some more research and decide on the one that you think will make the best gift for them.