In such a rapidly evolving industry, it has become a commonplace to see all sorts of different projects but few have a focus on  insurance. The Amulet Protocol is, hence, the first Rust-based decentralized insurance protocol. The project, which will first function on the Solana blockchain and will offer insurance solutions for all those involved with Web 3.0, has collected $6 million in its inaugural fundraising round. gumi Cryptos Capital led the seed round, which was also joined by numerous reputable organizations.
Who joined the fundraising round?
Republic Capital, Solana Ventures, DeFiance Capital, Animoca Brands, UOB and Signum Ventures, Mirana Ventures, NGC, Longhash, Signum, SevenX Ventures, Digital Strategies, CMT Digital, Matrixport Ventures, a41 Ventures, Solar Ecofund, Daedalus Angels, Cobo Wallet, Re7 Capital, NetZero Capital, and even various ecosystem partners like Acala network and Serum are just some of the major names that participated in the round.
What does Amulet actually provide?
The Amulet Protocol tackles the need for a Solana-native insurance protocol as well as the larger Rust ecosystem. Amulet will leverage its skills and knowledge from DeFi insurance to provide a simple, straightforward and effective answer to this ever-present issue.
To that end, Amulet's fundamental offering is a solution to the conflict between underwriting capital stakeholders and cover purchasers. Amulet's primary architecture is the PCUV (Protocol Controlled Underwriting Value), which represents a paradigm leap in DeFi insurance that actively moves toward an increasingly scalable as well as sustainable future for everyone. 
Most significantly however, Amulet empowers users to help safeguard the blockchain by participating in liquid staking and insurance, which will once again be via an all-in-one protocol. Amulet will thus be designed with transparency in mind, with an emphasis on project development in collaboration with the security community.
What else is there to know?
Amulet, like other decentralized insurance protocols, will first cover smart contract risk.. The present frontier is the metaverse, a subject which has become incredibly popular as of late. In this digital universe of endless potential and opportunities, Amulet strives to position itself in an ideal situation where it can be a key building block and foundation. Amulet therefore intends to create numerous metaverse-oriented insurance products such as those focusing on GameFi, cyber security, NFTs, and virtual property. All of these are vital for the success of the Web 3.0 era.
About Amulet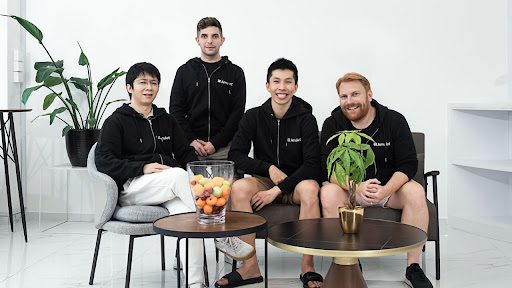 Amulet is being created from scratch and is spearheaded by Rupert Barksfield, a serial entrepreneur with more than 15 years of expertise in the IT sector. Rupert began investing in crypto back in 2016 and under his leadership, Amulet is being developed with the goal of providing easy and dependable insurance to everyone in Web 3.0. The solution will be the first constructed on the Solana network, and it has been sponsored by Solana Ventures as aforementioned, who are also project investors.
Furthermore, Solana's TVL has reportedly grown faster in the last year than even Ethereum (ETH), but there is presently no native insurance system, which means that Amulet shall be the first. In addition, to effectively address insurance-related difficulties, Amulet will employ a multi-chain strategy and expand into non-EVM-based ecosystems in the future as well.
In a nutshell, Amulet uses Solana's PoS network to deliver consistent returns and insurance services through its own Protocol Controlled Underwriting and Future Yield Backed Claim mechanism, which reduces risk for underwriting capital providers. The product launch is scheduled for July and future goals include partnerships, continued development and further insurance offerings as well following the smart contract.
For more information and regular updates, be sure to visit the official website and also check out the litepaper along with Amulet's Twitter and Discord channels.