The Nintendo DS console is an icon that has been long out of production, but its legend continues on among gamers and tech enthusiasts. Some people have nostalgia-inducing childhood memories associated with some of the super popular Mario and Pokémon titles while others are youngsters experiencing them for the first time. However you feel about it, you can use software emulators to play Nintendo DS consoles right from your PC or smartphone. Here's a list of what we think are the 6 best emulators for Android and iOS. You can download these emulators for free at Techtoroms.
The best emulators for the Nintendo DS on Android and iOS platforms
You don't need a dual-screen phone to play Nintendo DS games on an emulator. The best Nintendo DS emulators for your iPhone or Android device are listed below. Most of these emulators are under active development, which means they should be compatible with the latest versions of Android and iOS. These emulators should also be relatively bug-free and offer wider compatibility than other types of emulators.
1. NDS4Droid: Nintendo DS Emulator for Android
NDS4Droid has been a tried and true Nintendo DS emulator on Android for quite some time. It's based on DeSmuME, is free and open-source, and allows for features like save states. However, the controls can get confusing, especially with games that need multiple button presses – think Rune Factory.
Although it has a few kinks, NDS4Droid is an overall decent Nintendo DS emulator. One advantage it has over other emulators is that includes various "frame skip" options to make up for its slower speed, especially on older phones. Unfortunately, the app isn't compatible with any Pokémon games. However, it can run several other NDS ROMs just fine. Just don't get your hopes too high for new updates or features–the last update was in 2016 and there's been no word since then.
2. RetroArch: The best Nintendo DS emulator for multiple platforms.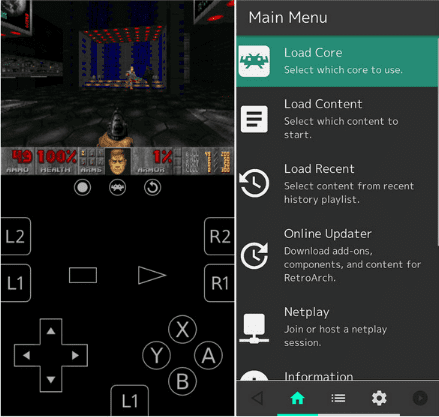 RetroArch is software that can be used on nearly any platform, including Android, iOS, Windows, Mac, and Linux. It is also available on various game consoles, such as PS2, PS3 PSP, Wii, 2DS 3DS Nintendo Switch, and more. RetroArch is free and open-source software (FOSS) that supports not only the NDS but also Game Boy Advance the original Game Boy's current gaming console.
Please keep in mind that RetroArch is only a front-end graphical user interface (GUI) for emulators, game engines, and media players. In order for it to work correctly, you must separately download the core file for each system. Although the setup process requires some technical skills, once it's complete you'll be able to play all your classic games on a wide range of computers and consoles. You can even create your own NDS games using RetroArch with the Libretro API!
3. EmuBox: The best Nintendo DS emulator with the best graphical user interface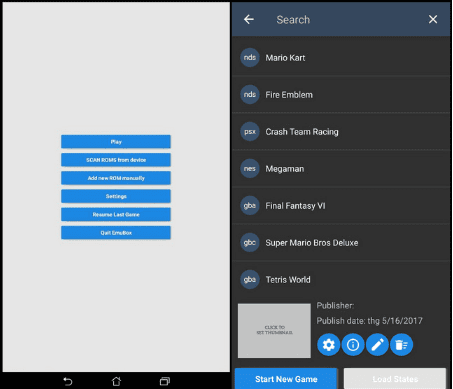 EmuBox is a new emulator for the NDS that runs your old game ROMs on Android. It not only allows up to 20 save slots per ROM but also lets gamers take screenshots and has a fast-forward function. You can even use external controllers like Bluetooth gamepads!
One of the great things about EmuBox is that it doesn't just support the NDS. It also has emulators for a bunch of other consoles, like PSX, GBA, GBC, NES, and more. So if you're looking for a multi-console emulator on Android, EmuBox should be one of your first ports of call. Plus, it adopts Google's material design theme to offer an attractive and easy-to-use interface.
4. DraStic: The Best Premium Nintendo DS Emulator for Android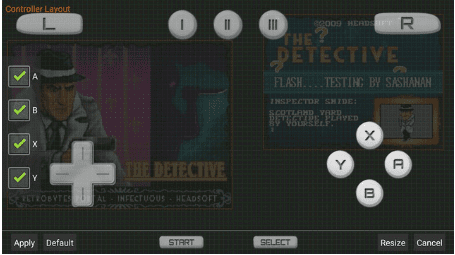 DraStic is one of the best Nintendo DS emulators available for Android, offering full-speed gameplay on most devices as well as upscaling 3D graphics to twice their original resolution on high-end phones and tablets. The emulator also supports add-on controllers, as well as physical controls in devices like the Nvidia Shield.
Some other excellent features that are included are the support for save states, being ability to customize the placement and size of the DS screens, portrait and landscape modes, etc. The DraStic emulator also has cheat code support with an expansive database comprising thousands. In addition, it supports fast forward which allows you to increase emulation speed. Unfortunately, on the negative side, Wi-Fi support has not been implemented yet by DraStic, and there is no multiplayer mode at present moment in time.
5. SuperNDS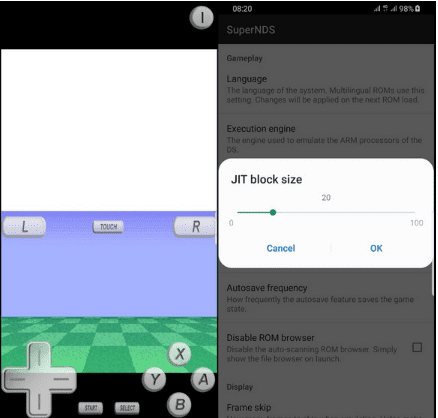 SuperNDS is a Nintendo DS emulator for Android that has been growing in popularity. It works well on newer devices and offers fast gameplay, decent graphics, and relatively few glitches. You can play NDS, ZIP, 7z, or RAR files and take advantage of save states and other features.
Although SuperNDS can run on any Android device that uses Lollipop 5.0 or later, it requires a lot of RAM to work well. If you have an older device with less RAM, games might crash sometimes and you'll need to clear up some space manually before being able to restart the emulator again. But if you have a newer phone with more than enough RAM, this emulator provides great gameplay at full speed along with decent graphics.SuperNDS is definitely one of the best Nintendo DS emulators available today.
6. Free DS Emulator: The Best Nintendo DS Emulator for Older Android Devices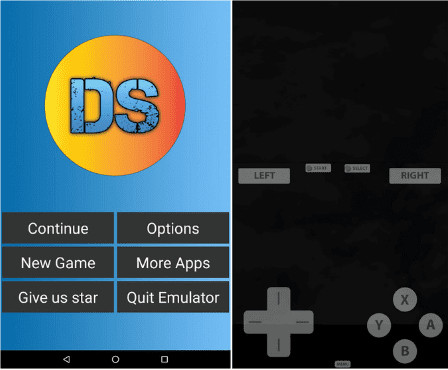 The DS Emulator is a free app that allows you to play a wide variety of Nintendo DS titles on your Android phone or tablet. The app supports .nds, .zip, and many other file types, as well as save game states, load game states, cheat codes, customizable buttons, and more. You can also use external controllers with the DS Emulator, such as the Nintendo Switch Joy-Cons.
The setting for the Free DS Emulator is Android 6.0 Marshmallow, but it can be played on most devices that have Android 4.2 Jelly Bean or a more recent version. If you want to turn your old phone into a Nintendo DS primarily used for gaming, then this is the emulator for you!
Play the iconic games of Mario and Pokemon on your iPhone or Android device.
The Nintendo DS was an iconic handheld console and its spirit lives on through the numerous emulators available for Android, iOS, Windows, Mac, and Linux. Now that you've gone through our list of best NDS emulators for Android and iOS, download the one that catches your fancy and give it a try. Let us know which emulator you liked most and why in the comments section below. Also check out our lists of best Nintendo DS emulators for your computer (regardless of whether you use Windows, Mac, or Linux).