In the past, it was tough to speed up your work with the traditional desktop computer. The software tools available before only have limited features. However, as technology evolves over time, the human race was given many opportunities to innovate. Now, we can remotely work anywhere just by using Android phones.
We all know that the Android operating system is a great platform that helps us to stay connected with the world. But many people don't know that android also has some great software that can help you work faster and more efficiently.
Best Android Software Tools Available
Android apps are essential for users. The app can be used for various purposes, like playing games, watching movies, and listening to music. The users can also use the application to make calls or send friends messages. Android apps are available in many categories like social networking, news, weather, health, etc.
The users can download new applications from the Google Play Store or the like. But with millions of apps available, how can you choose the right one for you and your needs? The answer lies in reading the reviews.
Before downloading any application, you should check its reviews carefully. Android reviews are a great way to learn more about the function of the apps you're considering. They can give you an idea of what it's like to use the app, how useful it is, and whether or not it's worth your time.
Reviews can be accessed through Google Play Store and other popular android application stores. They are here for your convenience and will help you make the best decisions when choosing which apps to install on your phone or tablet.
But what if you don't have much time to do so? Here are our recommendations.
1. Office Suite Pro
If you're looking for an android office suite that can help you work faster and easier, then you should check out Office Suite Pro. It's packed with features that'll make your life easier, whether you're a student or professional or need a way to stay organized.
One of the best things about Office Suite Pro is its versatility. It supports various file formats, so you can open and edit documents from Microsoft Word, Excel, PowerPoint, and more. Plus, it has a document viewer so you can view PDFs and other files without downloading another app.
Another great thing about this app is its ease of use. The interface is clean and straightforward, so you won't waste time figuring out how to do something. And if you ever do need help, there's a built-in help system that'll walk you through the basics.
Finally, Office Suite Pro is affordable. It's a one-time purchase, so you won't have to keep paying for it yearly like a subscription service. 
2. Evernote
Evernote is a note-taking app that syncs across your devices. It's an excellent app for tracking tasks, brainstorming ideas, and writing down anything you need to remember later.
Evernote can sync all your notes between your phone and laptop or desktop computer. If you leave your work laptop at home, you can still access all of your notes from your phone in the morning.
You can add images, audio, video, and handwritten notes to any note in Evernote. This makes it easy to capture ideas, thoughts, or quotes that might otherwise be hard to remember later. Evernote has been designed to help you be more productive. It lets you focus on what's important and get things done. 
Source FreePik
3. Android Pay
Android Pay is software that helps you work faster by allowing you to access your most frequently used apps and tools with just a few taps. It also allows you to manage your finances and keep track of your spending. Android Pay is available for free on the Google Play Store.
One of the best things about Android Pay is that it offers a wide range of features that can help you save time and money. For instance, it can help you find coupons and deals, track your budget, and even split bills with friends. Android Pay can also make payments at participating stores using your phone's NFC technology. Android Pay is a handy tool that can help you work faster and more efficiently. 
4. Asana
Asana is an excellent tool for managing your tasks and projects, making it easy to stay organized and on track. Asana has a clean and straightforward interface and is very easy to use. You can create task lists, add tasks, set deadlines, and track progress.
Asana also has many features that make it even more helpful, such as sharing files, collaborating with others, and creating custom reports. Asana is an excellent choice for anyone who needs a powerful task manager that is easy to use.
Asana also integrates with other popular software such as Google Drive, Dropbox, and Evernote. This makes it easy to keep all of your work in one place and share it with others.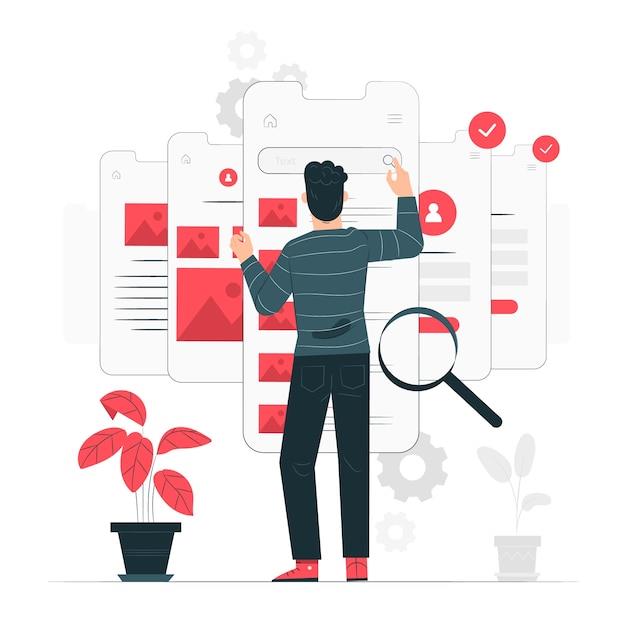 Source FreePik
5. Google Maps
If you are looking for android software to help you work faster and wiser, then Google Maps is the right choice. With this app, you can easily find your way around town, get directions to your destination, and even see real-time traffic conditions. You can also use Google Maps to plan your trips to avoid traffic jams and save time.
In addition, Google Maps provides you with turn-by-turn navigation so you will never get lost while driving. The app can also be used to find businesses and other points of interest near you. Overall, Google Maps is a great android software that can help you work faster.
Final Thoughts
Android software is one of the most popular operating systems for mobile devices which is known for its user-friendly interface and wide range of features. Many apps can help you work faster.
There are many other great apps available. These are just a few of the most popular and useful apps that can help you work faster on your Android device. With so many great Android app options available, there will surely be one that meets your needs. Happy working!