The concept of having an Avatar (or, at least a much more cartoonish or drawn version) of yourself can be really interesting and cool. As a profile picture, you can put it on social networks or chat apps you use to communicate with your friends.
Even though making an avatar may seem complicated at first, most of the best creators are extremely easy to use, barely an inconvenience to use.
Some specialized websites and apps can help you do this. In this way, you can select the characteristics of your Avatar manually or use a photo to create one automatically! 
Below you will find a list of the best options.
10 Top Avatar Makers Online
Following are some of the best avatar makers that you might need to know.
Bitmoji

Face Your Manga

BeFunky

Ava Maker

Doppelme

PickaFace

Cartoonize

Cartoon Photo

Avatar Maker

Cartoon Avatar Photo Maker 
Bitmoji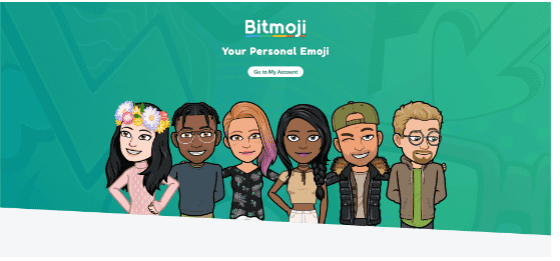 The Bitmoji app is probably the most well-known option in this list, and it is also a great option to have Animoji on your Android device. Having over 100 million installs across the Play Store, it is certainly the most popular app in the store.
As you can create many stickers and emojis easily with Bitmoji, you are able to put your own cartoon face on them, so you will be able to express yourself in a lot of different ways. A variety of faces can be found in this pack, including smiling faces, crying faces, and more.
2.Face Your Manga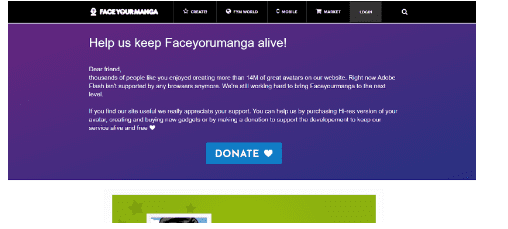 Avatar creators are some of the most popular and widely used tools on the internet. A lot of customization options are available in Face Your Manga, allowing you to create a drawn version of yourself.
Default templates are available, but you can change every single one of them if you wish. There is no charge for using the website, and it is easy to use.
3.BeFunky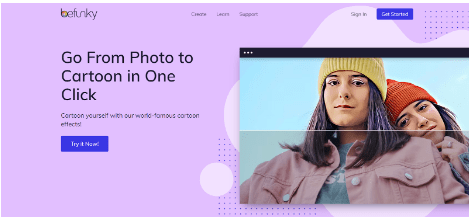 BeFunky is one of the best apps to make Instagram highlight covers which allows you to edit your photos creatively. Avatars can be created from pictures by taking inspiration from them, but you should avoid making it too cartoonish so as not to lose the meaning of the picture.
In addition to this, you can also blow-up colors, add in some really interesting effects, or simply change the contrast to make your images look better if you wish. Whatever the case may be, it should be noted that the website is free and full of features.
4.Ava Maker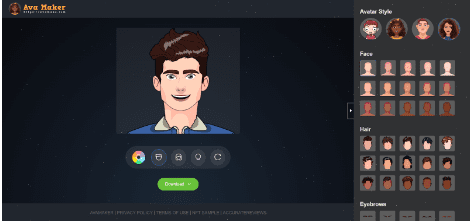 As a web-based application, Avamake is one of the most underrated avatar-making apps available online.
It is possible to customize a variety of features when creating an avatar with Avatar maker, including your face, mouth, clothes, beard, nose, eyes, eyebrows, and hair. It is possible to customize the skin, hair, iris, and iris depending on the color variants chosen.
It only takes a few clicks to download them in PNG or SVG format after you've customized them.

5.Doppelme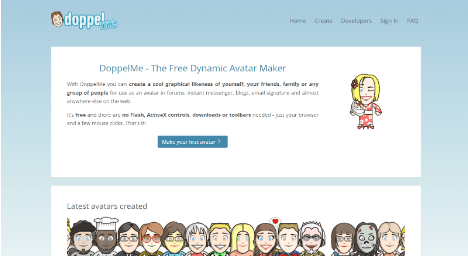 Our list would not be complete without including Doppelme in the top 10 of the best avatar creators. Several of the other options on our list, including this website, are quite similar to several of the other options on our list so far, as well as having many options for customization.
Whether you want to create an avatar for yourself or for a friend, you can modify the characters and cartoon versions you create.

6.PickaFace
The PickaFace website is another really cool one that we can for sure recommend you use as well. As far as drawing styles go, it has a quite interesting style, which is good news for those who are looking for something more discreet when creating an avatar than the vast majority of apps and websites have to offer.
However, it is still possible to customize the tool in a huge number of ways. In addition to that, it is entirely free to use, so there is no reason why you shouldn't give it a shot by visiting the official website, as you're free to try it out for as long as you want.

7.Cartoonize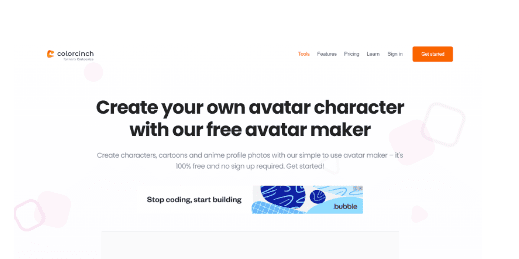 There is another Avatar creator available that has the premise of actually making everything look like a cartoon, which is definitely one of the best options among the best Avatar creators. Possibly the coolest part about this feature is that it allows you to either do everything manually or simply choose the effects you would like to add to your photo.
This website offers a lot of cool features and you can use it at your convenience entirely for free, whenever you want to use it.

8.Cartoon Photo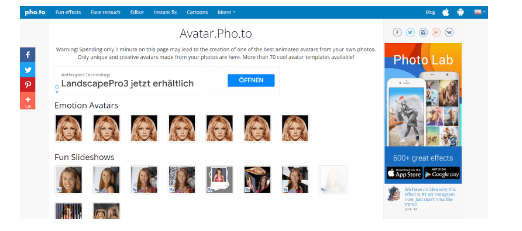 Avatar creators like Cartoon Photo are also one of the best apps to help you make your own avatar. Despite the fact that it is not very different from many other apps that are on this list, it does have one major advantage, and that is the sheer amount of options and artistic styles that it has for its users.
As a result, you will be able to transform any picture into a regular drawing, an oil painting, a surrealistic painting, and a lot more by using the online converter. The result is that you can easily design an avatar that is truly different and interesting.
9.Avatar Maker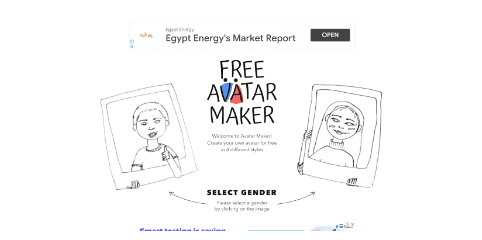 For those who want a cartoon version of themselves, Avatar Maker is one of the best tools. You can make your avatar look exactly like you by changing the face, the eye, the mouth, the nose, the hairstyle, and everything else you might need.
There are many benefits to this website, such as simplicity, speed, and the fact that it's entirely free to use. As soon as you have created your Avatar, you can do whatever you want with it directly from the website, even share it with your friends after you have completed the process.
10.Cartoon Avatar Photo Maker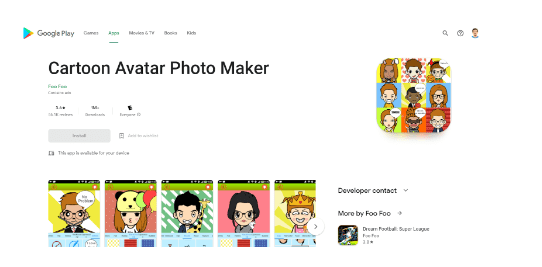 There is an Android app called Cartoon Avatar Photo Maker which is a really good one because this app will allow you to create cartoon avatars that will closely resemble yourself in every way. A wide range of options are available for creating it, including face styles, hairstyles, hair colors, accessories, and more, so you are sure to find something that suits you.
The app allows you to make a cartoon of yourself in a number of different ways and you can modify pretty much everything about it, no matter what type of cartoon you want. 
Conclusions
As mentioned above, our top choice is ideal for beginners and anyone with no prior experience creating avatars online. You could, however, create an avatar using the avatars made by the sites discussed.
Feel free to give this article a thumbs up if you find it useful.