After the success of Flash Technologies and ShinobiVerse, Terry has set his sights on the release of the Flash Transfer website that will allow the holder to exchange their crypto for fiat currencies.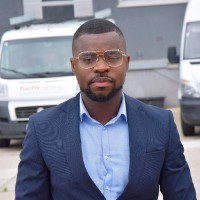 The COO of Flash Technologies and the Global Marketing Director of ShinobiVerse, Terry Junior, has added another feather to his list of growing accomplishments after he helped ShinobiVerse raise around 750k dollars on Pinksale and Flash Technologies raise over 150k on Pinksale. He is also credited with the release of the new staking dashboard and the new NFT marketplace for ShinobiVerse. He is known for creating a new money transfer ecosystem with Flash Bridge, allowing holders to swap their tokens on different blockchains.
Living in Austria for the last decade, Terry Junior studied different languages at the University of Vienna, Austria, which has made him fluent in French, English, and German. He also speaks a bit of Spanish. After making his name as a marketing strategist for crypto projects, building communities, and linking them to influencers and YouTubers, Terry currently works as the global marketing director of ShinobiVerse for the Netherland project and serves as the chief operations officer for Flash Technologies, a French company. 
Investors and the general public are very interested in the unique environment provided by Flash Technologies. As is evident, Flash Technologies is a full ecosystem for money transfers based on Flash Token. It is said to be extremely advantageous to both investors and users of goods and services, and its strength lies in how distinctive it is in the first place.  crypto sector. FlashToken enables users to add money directly to their accounts on the website using the prepaid card known as Flash Recharge.
Terry Junior is known for introducing an action-packed Triple-A gaming experience that is available to gamers worldwide on the decentralized and tokenized Shinobi platform. ShinobiVerse is considered to be the first Play-2-Earn game to be released. A realistic open-world P2P RPG with NFTs completely integrated, ShinobiVerse enables players to produce actual value in a virtual environment.
NFT characters can also be found in ShinobiVerse. The winner of a match between two NFT characters wins coins that can be used to acquire power enhancements. In this case, the coins are digital tokens. Players and non-players can purchase, sell, auction, trade, and rent NFT items via the NFT Marketplace. Players can also use NFTs for in-game exchange, rent, or sell them to other players. Players can also sell their accounts. The SHINO tokens, distributed from token transaction fees, are available to all SHINO Token holders.
Only the strongest and smartest players live in the virtual world of ShinobiVerse, where players advance via levels. Groups and alliances can be formed, and they can get stronger over time. The players start in the Middle Ages as ninjas. Knowing the players and the game is essential. By killing other players, players can advance in the game and get experience points and tokens. Tokens are required as a bounty for the other users when the players enter the Shinobi realm. 
The game includes exciting challenges like boxing matches, fights, and quizzes. After completing the tasks, objectives, and events, prizes are available. In addition, the characters hold jobs as managers, cab drivers, mechanics, and other occupations. The player with the biggest bounty is displayed on a leaderboard. When a player is eliminated, any weapons they had in their pockets become accessible for other players to take.
A dual-token economy is the foundation of the Shinobi game economy. BNB Chain will support Shinobi in embracing GameFi's expansive uses. ShinobiVerse aims to lessen the impact of high transaction costs, sluggish settlement, and slow speed, which often hamper many blockchain systems. The company aims to infuse innovation into the gaming industry and the quickly growing Web3 economies.
To learn more about Terry Junior, follow him on –
Twitter: https://twitter.com/TerryJunior87
LinkedIn: https://www.linkedin.com/in/terry-junior-65a578232