Can an online marketplace offer products that are of good quality, fit one's needs, and yet be wallet-friendly?

Temu, the latest entrant to the US e-commerce industry, is aiming to deliver on all three by working with global manufacturers to create and curate affordable products that fit the needs of US consumers. 
By helping global manufacturers to understand consumer needs in real-time, Temu is aiming to help the producers tailor-make their merchandise for specific customer groups. The quicker turnaround time will result in cost savings that will be enjoyed by consumers through competitive prices and better-matched products.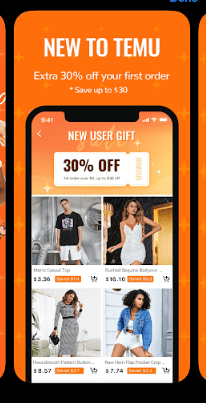 To achieve this goal, Temu will leverage the capabilities of its sister company, one of the world's largest e-commerce platforms with more than 11 million merchants. Both Temu and PDD operate under Nasdaq-listed PDD, which has developed a network of suppliers and logistics partners adept at responding to changes in consumer behavior. At one point, PDD's market valuation surpassed $200 billion. 
PDD pioneered the "Consumer-to-Manufacturer" (C2M) model of tailoring manufacturing to consumer preferences to reduce guesswork in production. 
Launched in the US in September 2022, Temu was created to empower consumers by giving them access to products at affordable prices. By using innovation to reduce costs associated with mismatches in demand and supply, Temu is aiming to win over customers by delivering on price, quality, and utility.
To be sure, Temu will have some stiff competition from the likes of Amazon to traditional retailers like Walmart. Social media companies from Meta to TikTok are also offering e-commerce to their users. 
Still, just weeks into its launch, Temu has won some satisfied customers. Temu was the top-ranked shopping app on the Google Play store on Sept. 17. 
One buyer, who purchased a dog vest and leash from Temu, said: "It's amazing to buy such a high-quality product with one ⅓ of the price of similar products. Excellent shopkeeper." Another consumer, who bought a wireless charging pad for iPhones, commented: "This is so cool! Unbeatable price with great quality."

With households looking to make their budgets work harder in the face of rising prices and looming economic uncertainty, Temu will be hoping it is meeting the needs of US consumers at a time when they most need it.