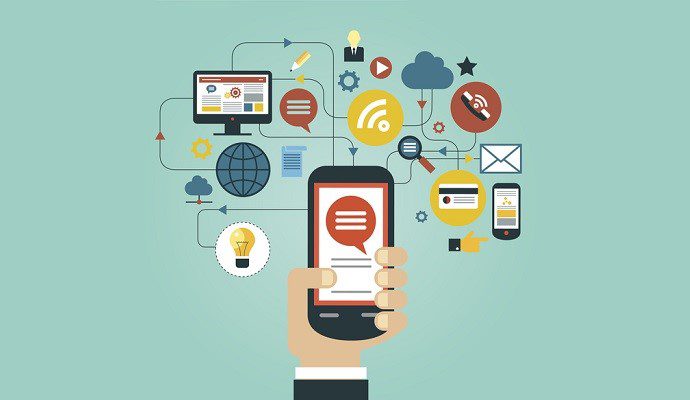 Source: https://mhealthintelligence.com/news/making-the-case-for-in-transit-telestroke
 The paradigm of healthcare is undergoing a radical shift. One of the significant catalysts for this change is the emergence of telemedicine, an application of digital information and communication technologies to bolster healthcare delivery. The telemedicine market is expected to grow from $61.40 billion in 2019 to $559.52 billion in 2027 [2]. From distant patient consultations to remote clinical training, telemedicine has insinuated itself into the very fabric of healthcare provision. However, one facet where its transformative potential is most palpable is in emergency care and disaster management.
Delving into the history of healthcare in disaster scenarios reveals a landscape riddled with challenges. Data from the Centre for Research on the Epidemiology of Disasters (CRED) indicates that in the last decade alone, natural disasters have affected over 1.5 billion people globally, many residing in rural or isolated regions with limited access to emergency medical services [1]. In fact, according to the World Health Organization (WHO), at least half of the world's population cannot obtain essential health services [3].
In the face of disaster, medical emergencies skyrocket, straining the already frail healthcare systems of developing nations. The 2010 earthquake in Haiti and the regular flooding in parts of South-East Asia are painful reminders of the scale of devastation that a natural calamity can unleash on communities, and the role that accessible, efficient healthcare can play in mitigating the aftermath.
This is the stage onto which telemedicine steps, and its potential to revolutionize disaster healthcare is immense. A study published in the Journal of Medical Internet Research found that telemedicine significantly increased access to health services for disaster victims and reduced hospital admissions [4]. But to fully comprehend the potential of telemedicine, we must understand the visionaries driving this change, people who have made it their life's mission to harness telemedicine's power to augment healthcare accessibility in disaster-stricken areas. Among them, Deepak Singh emerges as a figure of interest.
A leading force in the realm of telemedicine, Deepak Singh is the embodiment of determination and passion. With a deep understanding of the healthcare challenges faced by communities, particularly in developing nations during disasters, Singh has dedicated himself to the cause advancing telemedicine and one of the direct benefits goes to enhancing accessibility to emergency healthcare. With a background in technology, Singh is developing telehealth products geared towards providing swift and efficient healthcare services to communities in the throes of a disaster.
Singh's interest in this domain is rooted in personal experience. Having witnessed firsthand the devastating impact of floods and earthquakes on villages, he has an acute understanding of the urgent need for accessible healthcare during such crises. With this understanding, Singh's work in telemedicine is driven by an unflinching commitment to supporting those in dire need.
It is a testament to Singh's dedication to this cause that he is not content with merely developing telehealth products. Mr. Singh visions to build solutions that are cheaper and not just behind the walls of insurance companies but also open to public for these situations. The average telehealth visit costs between $40 to $50, while in-person care can cost as much as $176 per visit [6]. He has taken up the mantle of advocacy for telemedicine use cases by voluntarily writing for reputed journals, speaking in healthcare conferences, contributing in research initiatives and by conducting original research around ways to bring larger impact with smaller efforts and engaging with communities on this issue.
Deepak's groundbreaking concepts, which were documented in academic publications and gained significant attention from various media outlets, focus on revolutionizing the healthcare industry and recognizing the crucial significance of digital innovations in preserving lives especially amidst disasters. Esteemed researchers, professionals in the field, and even governmental bodies have acknowledged and commended Deepak's work, as it has played a significant role in shaping crisis management tactics to effectively address present and future hurdles. In an interview he told us about his upcoming paper, "Redefining Boundaries in Healthcare: An In-Depth Exploration of Telemedicine's and wireless technology's Role in Emergency Care and Disaster Management," that delves into the critical role of telemedicine in emergency care, while identifying research gaps and charting the course for future exploration in this space.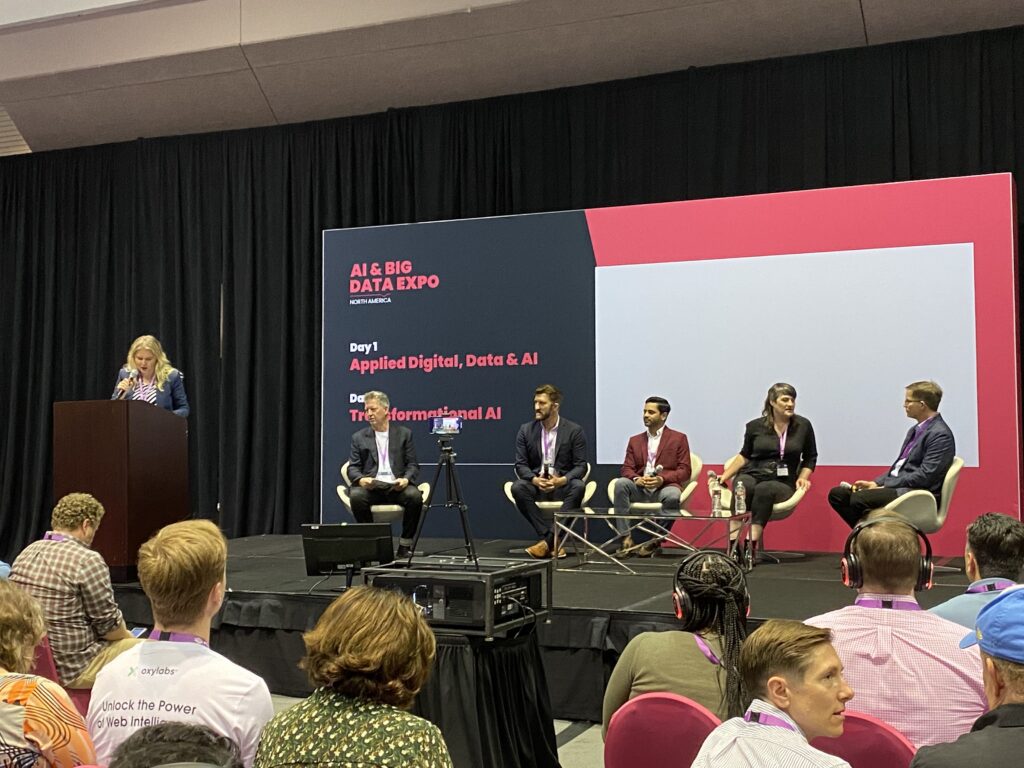 Quoting from one of his talks in the AI conference (see image, 3rd from right), he says, "there are 6 core action items that is necessary is we really want to make healthcare accessible in disaster and emergency scenarios:
Understand the value that AI can bring to telemedicine and allow its usage as soon as possible in telemedicine use-case.
Enhancing the Infrastructure i.e. developing robust telecommunications infrastructure, including broadband and wireless networks, for global telemedicine access. In 2020, about 59% of the world's population had internet access [7].
Promoting Mobile Tech i.e. Encouraging affordable mobile device adoption and provide training for diverse populations to access telemedicine services. As of 2022, there were 14 billion mobile devices worldwide [8].
Simplifying Interfaces i.e. designing intuitive, multilingual telemedicine platforms for users with varying tech literacy.
Offering Language Support i.e. providing real-time translation and multilingual healthcare professionals to overcome language barriers. Currently, Google Translate supports 109 languages at various levels [9].
Establishing Regulations i.e. create clear guidelines on legal, privacy, reimbursement, and data security for widespread telemedicine adoption. The Health Insurance Portability and Accountability Act (HIPAA) in the United States provides guidelines for data privacy and security provisions for safeguarding medical information" 
The road to achieving this dream is fraught with challenges. Technological barriers such as reliable internet connectivity, the need for appropriate hardware and software, economic barriers of affordability, and data security concerns are significant obstacles to be surmounted. There are also regulatory hurdles, such as licensing for telemedicine practice across different regions. Furthermore, the acceptability of telemedicine among patients and providers poses an additional challenge. According to a 2019 survey by the American Well, 66% of Americans are willing to use telehealth, and 8% have had a video visit with a doctor in the past year [10].
Despite these hurdles, the promise of telemedicine in emergency care and disaster management remains undeniable. As we forge ahead in this new era of telemedicine, it becomes crucial for us to rally behind visionaries, who are paving the way towards a future where no community is deprived of essential healthcare services in the face of a disaster. The challenges are monumental, but with relentless determination and collaborative effort of people and government, a world where accessible, efficient healthcare is available to all, even in the most dire circumstances, is within our grasp.
References:
Guha-Sapir D, Hoyois P, Below R. Annual Disaster Statistical Review 2016: The numbers and trends. Brussels: CRED; 2017.
Telemedicine Market Size, Share & Trends Analysis Report By Component, By Technology, By Application, By End Use, By Delivery Mode, By Region, And Segment Forecasts, 2020 – 2027. Grand View Research. 2020.
Tracking universal health coverage: 2017 Global Monitoring Report. World Health Organization and International Bank for Reconstruction and Development / The World Bank; 2017.
Latifi R, Doarn CR. Perspective on COVID-19: Finally, Telemedicine at Center Stage. Telemed J E Health. 2020.
Mordor Intelligence. Telemedicine Market – Growth, Trends, COVID-19 Impact, and Forecasts (2021 – 2026). 2021.
Fair Health. A Multiyear Analysis of Telehealth Claims Volume and Usage. 2020.
Internet World Stats. World Internet Usage and Population Statistics. 2020.
Cisco Annual Internet Report (2018–2023) White Paper. Cisco. 2020.
Google Translate. Google Support. 2022.
American Well. Telehealth Index: 2019 Consumer Survey. 2019.