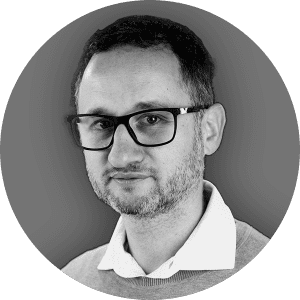 Yoav Dror is the CEO of PumaPay, "a free blockchain pull payment protocol that makes crypto billing accessible to every business".
1) Briefly tell us about you and Pumapay.
Yoav : My name is Yoav Dror and I'm the CEO of PumaPay. I have over 20 years of executive experience in various online companies. As a blockchain enthusiast, I understand the power, as well as the limitations, of this technology, and am passionate about leveraging its potential and making it applicable to everyday payments through PumaPay.
PumaPay is a free, open source, blockchain-based payment protocol. It is built with the vision to smoothly incorporate cryptocurrency payments into the daily life. The PumaPay protocol aims to solve the 'pains' of merchants by allowing them to process crypto currencies and minimize their dependency on inefficient, outdated payment methods like credit cards.
Our protocol offers a unique architecture of smart contracts inversing the mechanics of transactions. Instead of having the customer 'send' or 'push' their funds to the merchant, the PumaPay protocol allows the merchant to connect to the customer's wallet and, following the approval or a set of rules, 'pull' the funds. This is why we call it 'pull protocol' and 'pull payments'.  Merchants and consumers can set multiple parameters and limitations, so the payment mechanism can work to their needs.
The PumaPay pull payment protocol enables payment practices, such as recurring payments, pay-per-use, direct debit, shared payments (think commissions and affiliate programs) and more, which have been impossible on the blockchain before.
The PumaPay protocol will be highly flexible, enabling merchants to adjust the payment parameters according to their unique billing needs and even design their own transaction.
2) Any special reasons why you decided to focus on the billing industry? PumaPay is going into a new but fast-growing industry, any strategies in place to ensure that PumaPay takes a big market share?
Yoav : All core members of our team have a strong entrepreneurial background and have worked in online companies. I worked in a high volume transaction companies for the past 15 years. When the blockchain revolution erupted, we naturally started looking how the blockchain could improve our businesses. It is obvious that we are relying on the outdated approaches and technologies in the billing and payments industry.
It is a known fact that current payment solutions, such as credit cards, come with multiple limitations and fees that usually burden the merchant. At the same time, the cryprocurrency payments, in the form they are available now, are hard to incorporate into the day-to-day life as they just do not meet the key needs of merchants nor consumers. For example, you can't use crypto to pay your monthly electricity bill or your gym subscription. We currently have the boiling cryptocurrency market but no accessible ways of using these funds without converting them to fiat currencies and, again, relying on the banks and credit cards.
PumaPay solves both of these problems. We are creating the solution that combines the best of both worlds, traditional payments and cryptocurrencies, making the cryptocurrency payments possible in everyday life, under multiple scenarios.
As part of our strategy, we are building a strong network of Early Adopters and Launch Partners – successful businesses who have already committed to making PumaPay a part of their payment system. They will be rewarding their customers for paying with PMAs. We believe that this is the best approach to have PumaPay catch on – showing both parties how easy and convenient it is. Furthermore, we are working on PumaPride – a mobile app that will be showing all businesses who accept PumaPay Pay on the map around the customer's location. We have a vision of making the PumaPay Pride THE place to be for merchants, something like booking.com is for hotels. The PMA Token will not exist in the vacuum: it will be a part of a large ecosystem from the onset.

That said, the foundation of our strategy is simple: to develop a great product that will solve the problems merchants are facing worldwide. PumaPay will help them tap into the $500B worth of cryptocurrency worldwide – I don't think this number itself needs any additional selling points.
3) How much do you intend to raise from the token sale? What are your hard cap and soft cap?
Yoav : Our soft cap is EUR15M. Our ICO, which will start on March 22, will be uncapped. The more we raise during the ICO, the better we will be positioned to implement our vision and execute our strategy.
4) It was stated during your launch that Options such as subscription fees, per-per-use and direct payments, all backed by the advantages of the blockchain, could be seamlessly incorporated into many adult entertainment companies' activities. Is this not too much to take on within your first few months?
Yoav : One of our Launch Partners, ImLive, is well positioned in the adult industry. They have already introduced us to many companies from the industry who have committed to integrate our protocol as Early Adopters. This is a big step, and we're excited to be implementing it, as well as bringing on Early Adopters from other industries.
The payment scenarios that are supported by the PumaPay PullPayment protocol transcend industry borders and are applicable to any field. We are planning to have more businesses from different industries among our Early Adopters and yes, it is realistic to have our solution implemented within the first few months. In fact, this is what our business development strategy lies upon.
5) Can you share with us 5 Unique Features of PumaPay?
Yoav :
The PullPayment protocol architecture that reverses the transaction allowing the merchant to 'pull' funds from the customer.

Strong team with extensive experience in high volume transaction processing.

Brings the flexibility and scalability of payment cards to the blockchain.

Developed Ecosystem from the onset.

Faster and cheaper transactions as PumaPay will be

introduced on a next generation blockchain (probably ORBS).
6)  What are your plans to ensure that crypto billing is accessible to every business?
Yoav : We are developing a flexible SDK and API that will allow for an easy integration with merchants' systems. With PumaPay, merchants will be able to design their own transactions and payment scenarios (e.g. recurring payments based on certain timelines or behaviors, cancellation timelines, pay-per-use authorizations based on the client's initial deposit and so on). As I mentioned earlier, we are building a strong network of Early Adopters and Launch Partners, and their experience implementing PumaPay will motivate other businesses.
7) What are some of the companies that have gone into partnership with PumaPay and is there a limit to the number of companies you can partner with?
Yoav : To name a few, we have partnered with Fashion TV – this is a global brand that needs no introduction. There's also Backpack, a fintech company that provides back office and CRM solutions. The full list of our Early Adopters is frequently updated and can be found on our website (https://pumapay.io) and in the White Paper. New companies are signing every day.
We don't have an exact limit set up as no two businesses are alike and each one may require a different scope of interaction and implementation. We work closely with our Early Adopters to make sure we can provide them full support in implementing the protocol.

8) What are your thoughts on the recent fall in price of bitcoin and other cryptos and what do you think the future holds for PumaPay and the blockchain industry?
Yoav : I believe that the recent fall of Bitcoin was a natural correction of the previous bullish trend. We could spend hours debating what contributed to it, but it does not matter. It's not about Bitcoin anymore. I believe that the key role of Bitcoin was to prove the concept that the blockchain and cryptocurrencies can work, and they do work. It has paved the way to a new technology and tokens that will have the usability and strong supporting ecosystems at their core. They will be used as solutions to certain problem, not just for the sake of their own existence. I believe that the blockchain will mature and the quality of blockchain solutions will keep improving. And PumaPay is a part of this trend.
9) What's the market value for PumaPay and how will investors profit from the token?
Yoav : It is wrong to talk about the market value before the launch as it would be an irresponsible speculation from my side. We'll start the Token Generation Event with the 50,000 PMA/ETH ratio, which will gradually go down to 25,000 PMA/ETH. Our contributors will benefit from purchasing the token which can be used to pay for products and services from multiple vendors worldwide, without paying the commission (like you would in case with Bitcoin payments, for example).  We envision PumaPay the de-facto payment standard in the future and our contributors will certainly benefit from getting their foot in the door early on.  
Fore more information, please visit PumaPay.com