Brazil's tech sector has been a breeding ground for innovation and entrepreneurship, and Pedro Henrique Rosa Barbosa stands out as a testament to this vibrant South American ecosystem. As the co-founder and CTO of iScholar Tecnologia Educacional, Barbosa has played a pivotal role in bringing new technologies and solutions to the Brazilian educational market. Now, with an impending move to the United States, this Brazilian tech maestro is set to bring his expertise, vision, and transformative initiatives to impact the U.S. tech sector.
At the helm of FWorks LLC, Barbosa aims to redefine business consulting with a focus on operational efficiency, controls, processes, and the rational use of technology. Targeting Small and Medium-sized Enterprises (SMEs), particularly in the service sector, FWorks LLC is poised to make technology accessible and beneficial, addressing the unique challenges faced by these businesses.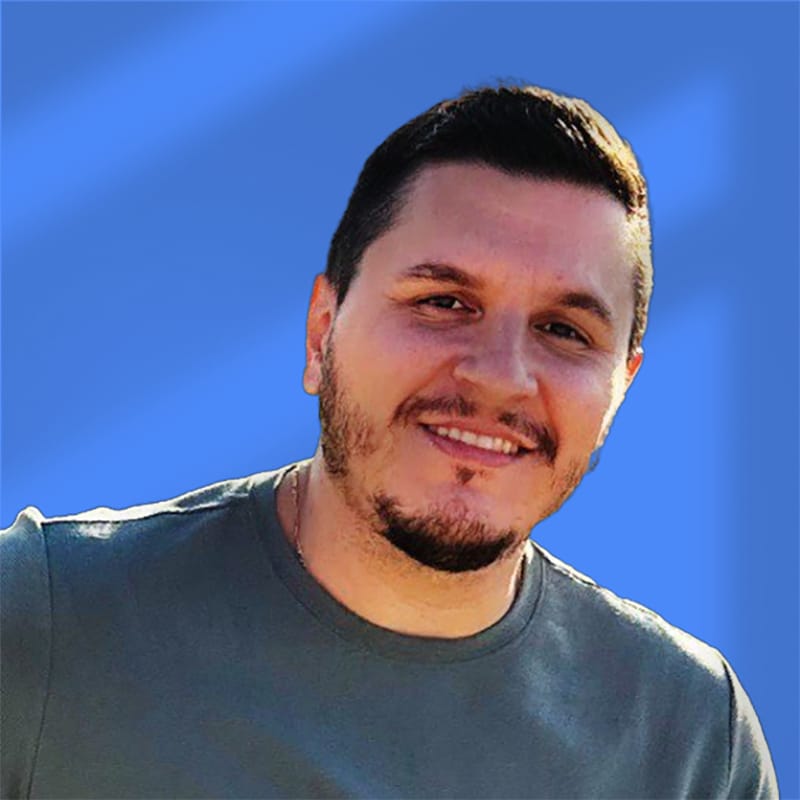 Crafting Solutions for Society's Pains
The ongoing seismic shifts in the U.S. infotech sector have spotlighted significant challenges for U.S. businesses moving forward into the 2020's. Among these challenges has been the persistent skills gap. The U.S. Bureau of Labor Statistics projects that employment in computer and information technology occupations is set to grow 11% from 2019 to 2029, much faster than the average for all occupations. Despite this, a study by the Information Systems Audit and Control Association (ISACA) in 2020 highlighted that 57% of IT professionals agree that there exists a shortage of skilled cybersecurity personnel, underscoring a critical deficit in an area of increasing importance.
Additionally, the proliferation of Big Data has posed unique challenges and opportunities. The International Data Corporation (IDC) forecasted that the Global Datasphere, the amount of data created, captured, and replicated, would grow from 33 Zettabytes (ZB) in 2018 to 175 ZB by 2025. This explosive growth in data volume has necessitated advancements in data management, analytics, and storage solutions, pushing companies and IT professionals to evolve and adapt continuously.
The advent of emerging technologies such as Artificial Intelligence (AI), the Internet of Things (IoT), and blockchain have further compounded the complexity of the IT environment. These technologies bring forth new possibilities for innovation but also introduce novel challenges related to integration, regulation, and ethical considerations.
In this evolving landscape, Pedro Barbosa's arrival and initiatives in the U.S. hold the potential to address some of these challenges by fostering innovation, inclusion, and sustainable growth within the information technology sector, particularly focusing on SMEs in the service sector.
With a vision that transcends business success, Barbosa is driven by a desire to create solutions that address society's crucial pains and problems. Leveraging technology as a tool, he aims to foster inclusion, education, and sustainable growth. Barbosa's commitment to working as an agent of change reflects his dedication to building a legacy that will have a lasting positive impact on American society.
Since co-founding iScholar Tecnologia Educacional in 2006, Barbosa has been a force of innovation. His involvement in development projects, application optimizations, and cloud infrastructure has positioned him at the forefront of educational technology in Brazil. In addition to his role at iScholar, Barbosa has shared his knowledge as a web technologies instructor, training individuals in HTML5, CSS3, Javascript, and Intermediate/Advanced PHP.
Barbosa's educational journey, marked by a Bachelor in Computer Science and postgraduate studies in Analysis and Development in Information Systems, has laid a solid foundation for his tech endeavors. His accolades include a 2nd Place award at the Young Software Entrepreneur Contest by Softex Brasil, a recognition that underscores his commitment to developing cloud-based management systems for educational institutions.
As Barbosa embarks on this new chapter, the U.S. tech sector awaits the infusion of his visionary approach and innovative solutions. His dedication to addressing societal challenges through technology positions FWorks LLC as a beacon of change and progress. The focus on SMEs highlights a commitment to fostering growth and development where it's needed most, ensuring that technology is not just a privilege for the few but a tool for the many.
A Future of Inclusion and Sustainable Growth
Pedro Barbosa's move to the United States signals a promising development for the U.S. tech sector and SMEs. With a vision centered on inclusion, education, and sustainable growth, Barbosa and FWorks LLC are on a mission to craft a future where technology is a catalyst for positive change and to build a lasting legacy, and contribute to a more inclusive and sustainable future.