The impact and concept of volatility on the cryptocurrency market can never be over emphasized, while long term investors need not worry much about volatility, day traders and scalpers are fully aware that their profit/loss ratio depends mainly on how volatile the market is.
The platform a trader chose to trade on determines to a large extent the profit/loss ratio of the trader, that is why we recommended traders to trade on a platform that is highly regulated and yet offers a very well leveraged, safe and simple trading environment. The typical example of this type of trading platform is "Bityard the world leading trading platform".
NB: The concept of volatility encompasses not only the cryptocurrency market but also to other forms of security assets such as Derivatives, Stock market, forex, but not withstanding none of this market can be as volatile as cryptocurrency market.
In this article we will try as much as possible to explain in details how to earn in a volatile crypto market and we will also explain why we recommended Bityard trading platform.
The question now balls down to what is Volatility and what impact does it have on traders?
Literally a volatile market can be referred to as an " Unsteady Market" which can move either ways (up or down) at a very short period of time, it is characterized by price fluctuation.
The degree of Volatility can be measured using The Volatility index also called "CBOE VOLATILITY INDEX (The Cboe Volatility Indexes serves as real-time market index representing the market's expectations for volatility of a particular security asset "Cryptocurrency" over the next 30 days. For instance, The Bitcoin Volatility index tends to keep track of the fluctuations in the price of Bitcoin). Some cryptocurrencies tend to be more volatile than others, many factors contribute to this.
Based on degree of volatility, there are 3 main types of Volatility that can be seen on a cryptocurrency chart.
Types of Volatility that exist in the Cryptocurrency market based on degree of volatility.
– High Volatility cryptocurrency Market (Characterized by a drastic swindling in price within a very short period of time.)
– Moderate Volatile cryptocurrency Market (Characterized by low fluctuation in price over a short period of time)
– Low Volatile market/Rebasing Market (characterized by prices movement revolving around a fixed price).
NB; There are many other bases of classifying Volatility of a cryptocurrency Market.
HIGH VOLATILITY CRYPTOCURRENCY MARKET
This type of Volatility exists in two major categories of cryptocurrencies;
– Category 1:  Cryptocurrencies with high trading volume and fixed supply, this tends to make this category of cryptocurrencies very volatile. With respect to high trading volume much people tend to be in the market, take for instance the flagship crypto "Bitcoin" with more than 3billion trading volume, this means that at least up to 3-100million orders can be executed within milliseconds by both humans and bot alike. This type of market will be very volatile, also to convert this category of cryptocurrency to another you have to increase your spillage so as to accommodate the drastic changes that can occur within seconds.
-Category 2: Newly announced cryptocurrency or Newly listed cryptocurrencies, this category is susceptible to volatility owing to the fact that some crypto whales (individuals with large number of funds/cryptocurrencies) tend to be scalping this category of cryptocurrency. In some of this cryptos the owners may rug-pull (that is the owner may take away all the liquidity thereby causing the Cryptocurrency to start fluctuating). Just like in Category 1, to buy or swap any of the category 2 cryptocurrencies, you will need to increase the spillage.
Most of this crypto in this category may still be doing their ICOs and IDOs, presales, private sales or even conducting Airdrop activities, etc.
ATTENTION!!!:; it is very important to take precautions before entering or investing in this 2nd category, Because there are chances for potential liquidation and aa such $100 will turn to 1cent. Always do your own thorough research (DYOR).
MODERATE VOLATILE CRYPTOCURRENCY
This category lies in between highly volatile and low volatile cryptocurrencies, their volatility is subjected to many factors and is influenced mostly by announcement/ upcoming activities. Typical example of cryptocurrencies in this category include; Bitcoin cash, Dash, Litecoin, Ripple, Tron, etc.
Unlike the Low Volatile cryptocurrencies that virtually revolve around a point, the moderate volatile cryptocurrencies tend to be moving in a particular trend (either uptrend, down trend or range).
They are the best choice for low-risk long term investors.
NON-VOLATILE CRYPTOCURRENCIES/ STABLE COINS
This type of cryptocurrency is virtually resistant to upwards and downwards swindling in prices, most of them are linked to other security assets which are more stable than cryptocurrencies.
This type of cryptocurrencies tends to deviate a little bit whenever there are minimal changes in prices of the security assets there are linked to.
A typical example is USDT, USDC, BUSD, and other variations of USD.
This type of cryptocurrency with respect to their low volatile nature are usually used as a standard for evaluation of prices.
NB: Some of the cryptocurrencies in this category also make use of the "Rebasing Tokenomics" example of such cryptos include Ampleforth (AMPL), Elastic Bitcoin (XBT), etc.
This type can also serve as the best form of saving cryptocurrencies for long term purposes.
TAKING ADVANTAGE OF THE VOLATILITY IN THE CRYPTO MARKET.
Having know the various types of volatility that can exist in the cryptocurrency market, the question now in the minds of many traders will be "HOW CAN I NOW PROFIT FROM THIS", well we basically have different types of traders based on;
– Strategies (Long terms and short-term traders),
– Income (Low-income traders and whales),
– Techniques (Technical analysis traders and fundamental analysis traders).
– Mixed traders (combination of any of the above types).
Depending on the category a trader falls into and the type of trading platform that a trader uses (Our recommendation: Bityard), traders can earn from this volatility nature of cryptocurrencies and here is how.
– INDICATORS:  there are various types of volatility determinant indicators (more than 50), For Day-traders (Short term traders) and scalpers we recommend only 4 types of indicators, although long term traders can also utilize these indicators too;
The Bollinger band was introduced into the stock market system in the 1980s by the technical analyst "John Bollinger". The Bollinger band is a typical volatility indicator that measures the relative highs or lows in the price of a security' with respect to previous trades. It measures Volatility using standard deviation, which changes in relation with increase or decrease in volatility. The Bollinger band widens when there is a very high increase or decrease in price, and narrows when there is a slow or steady price movement revolving around a particular price (ranging market).
Due to the dynamic nature of Bollinger Bands, the usage of Bollinger bands can be applied to the trading of various securities (cryptocurrency, forex, derivatives, etc.
Stochastic and RSI: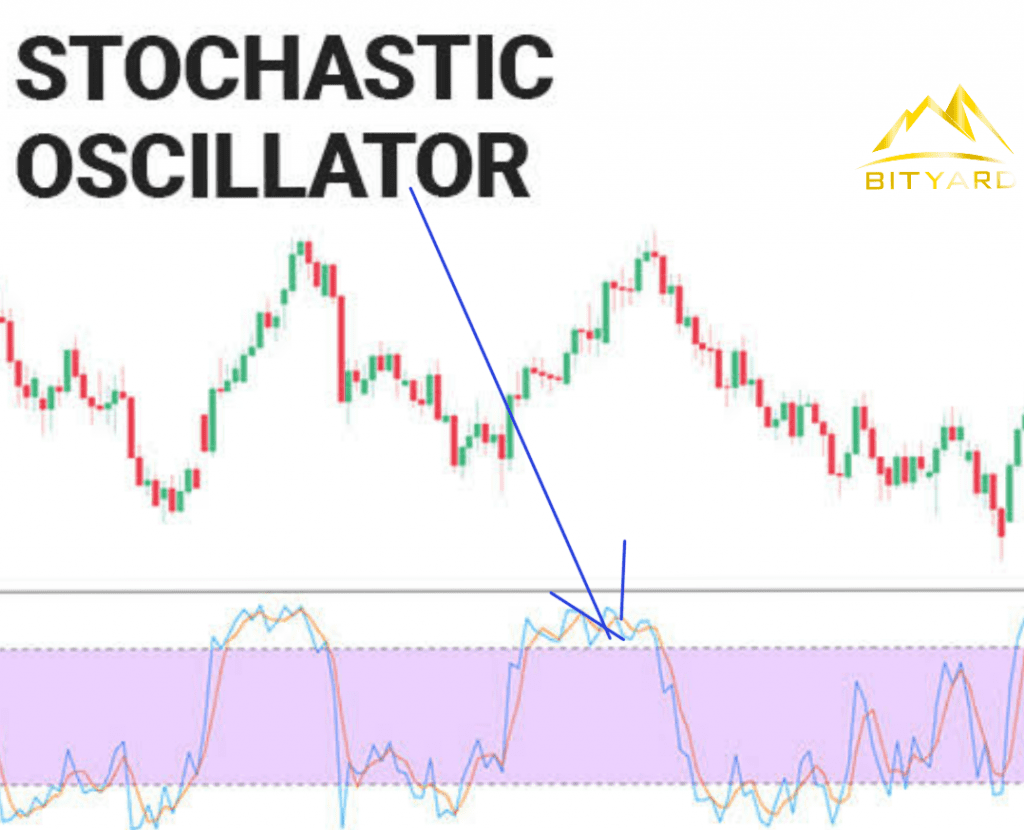 These two are very handy when used together, a very steep movement of RSI either to the upside or downside signifies a very volatile market, also a very long stochastic cross-over at either opposite ends also signifies a volatile market too.
-Trading Volume: this indicator shows the number of people in a particular crypto market at a given period of time(mainly 24hrs).
Increased volume mostly indicates a potential volatile market.
 Triangle/Boxing off and trend lines: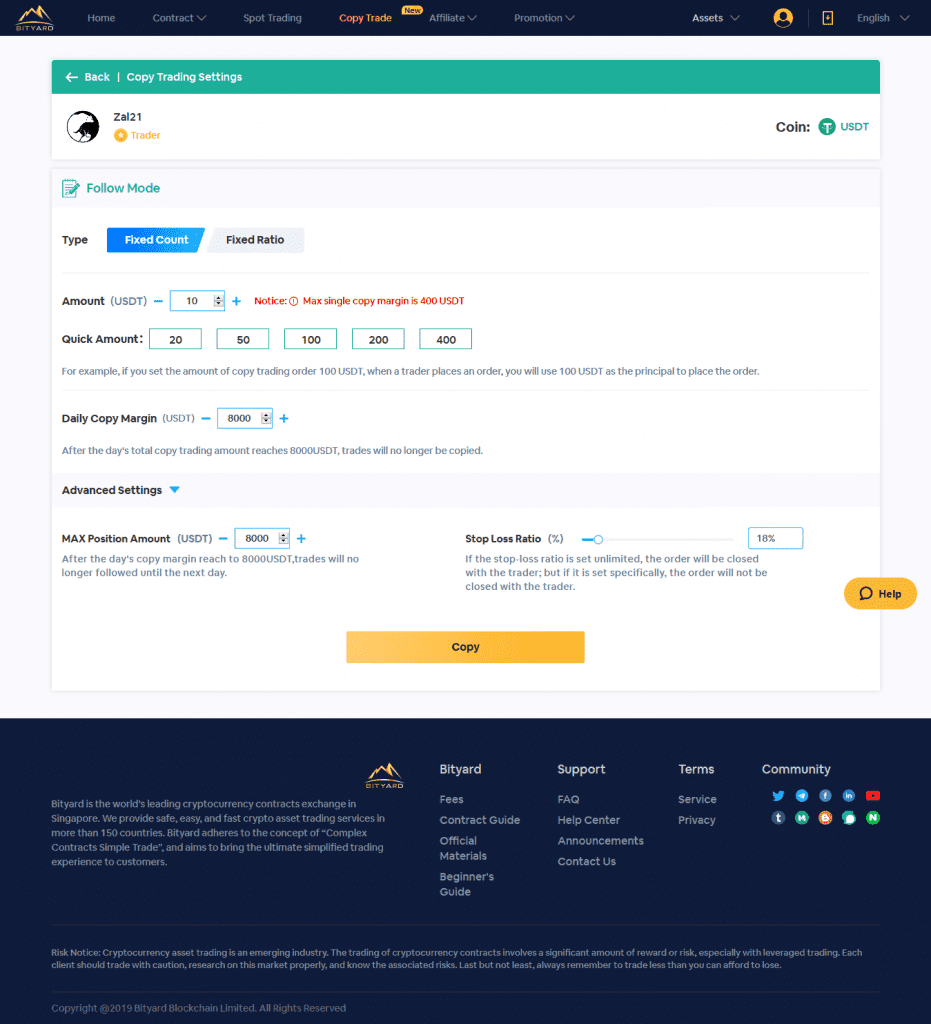 This involves drawing of lines at strategic points on the chart (Support and resistance), these lines connect and runs across various prices, the steeper or wider the line is, the more volatile the market is.
NB; The trend line in conjunction with 200-Moving average (MA) is very useful for long term investors as this will serve as signal for possible trend reversal or trend continuation.
TRADING TIPS
The above four indicators are useful for day traders who wants to earn from volatility of the crypto market and for long term traders who wants to earn from a slow but steady volatile market.
– For the Bollinger band, traders can buy when the price is at the lower Bollinger band and sell when the price is at the upper Bollinger band, but it is VERY IMPORTANT for traders to be mindful of the general trend of the cryptocurrency (That is whether the market is in uptrend or downtrend).
Our Advice; Always buy in an uptrend market when the price is at the lower Bollinger band and then sell off when the price is at the upper band, avoid selling in an uptrend, reverse is the case for a cryptocurrency in downtrend.
– Like we said earlier on the type of trading platform a trader uses will determine the extent of his Profit and loss ratio.
We recommend Bityard (Currently the world leading trading platform) for both short/Long term traders who actually wants to earn and make a living from cryptocurrency trading.
Bityard offers the best trading environment for cryptocurrency/Derivatives/Forex CFDs, to register on Bityard click here.
REASONS WHY WE RECOMMEND BITYARD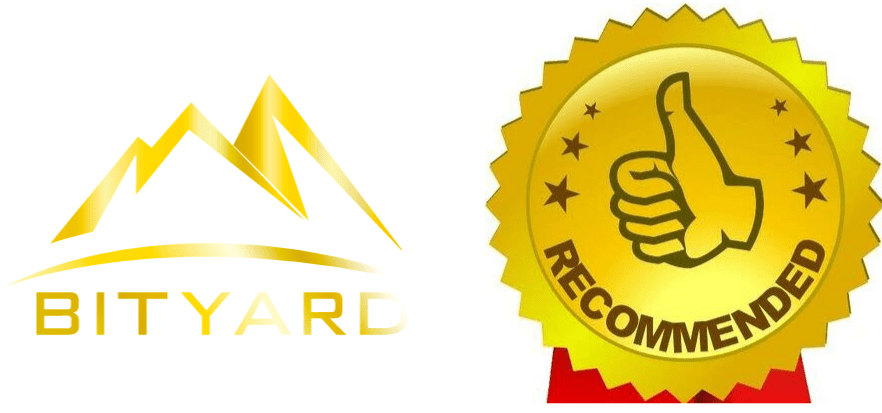 USER FRIENDLY INTERFACE
The first and foremost thing everyone notice on any platform be it trading or educational sites is the Site's-web interface (i.e how the site looks).
Bityard has the best trading user-friendly interface, This and the web display on Bityard makes it possible for both Novice and expert traders to easily navigate through the site.
Our rating for Bityard when it comes to user-friendly interface is 4.9/5.
TRADABLE CRYPTOCURRENCY ASSETS
Bityard offers amazing varieties of trading options for its users, they are more than 90 tradable financial assets available for both contract and spot trading on bityard, with many more still set to be added before end of 2021. 
INSTANT TRADE EXECUTION
One of the qualities of a good trading platform is the ability of the platform to fill-in trader's orders (Buy or Sell) at the best available market price instantly without any delay, spot-traders will definitely understand what it means to put an order just to find out later that the order price have been significantly changed due to delay from the broker.
Bityard makes use of the best available technology for spot trading and contract trading( Futures), thereby ensuring that traders orders are filled instantly at the best market price available.
HIGH 24HRS TRADING VOLUME
Bityard has a very high trading volume this indicates that traders are always available in the market, this is very good for business as buyers will see sellers to buy from and sellers will also see buyers to sell to, therefore there is increased liquidity on Bityard's trading platform.
As a matter of fact, Bityard has in less than a year reached out to more than 150 countries. 
BEST TRADING CHART
Bityard integrated into their trading system the Best trading chart analysis app (Trade view) thereby giving traders the best trading experience ever, traders can now fully analyze the market by making use of the various trading indicators on Bityard.
LOW TRADING FEE
One of the trading advantages traders get by trading on Bityard is the low trading fee, Bityard is among the few trading platforms that offers a very low trading fee, as low as 0.05%.
Majority of trading platforms charge as high as 0.3% trading fee.
FAST RELIABLE CUSTOMER SUPPORT
Making enquiries about latest development on Bityard is as simple as ABC, all thanks to their fast-responding 24/7 customer support system.
The bityard customer support services are always available to clear traders of the various difficulties they might have encountered while trading.
Our rating for the Bityard customer service is 4.8/5. 
REGULATION
Bityard is highly regulated and compliant to international laws, Bityard remains one of the trading platforms allowed to fully function in The United States of America.
In conclusion; the impact of volatility on the cryptocurrency market creates an avenue for short and long traders to maximize their profit.
Also it is important to trade on a platform that is trader-friendly and as of now our best pick is Bityard (The world leading trading platform).
To register on Bityard click here.