World's largest cryptocurrency has risen some 200% since January and reached its peak of almost $14,000 in July. Since then bitcoin price has been fluctuating between $9,000-12,000: for some investors in August bitcoin definitely hasn't reached expectations: bitcoin owners expected the bullish rally will take bitcoin to $15,000-20,000. 
But starting from this week bitcoin suddenly has started to receive its gains: at press time (September 6, Asia session) bitcoin is trading at around $10,736, up 12.23% on the week and 1.42% on the day. According to some, the major cryptocurrency entered the early phase of the next bull cycle recently. The data shows that recently minimum average bitcoin price has risen significantly, what can be a sign of a new bullish run to come soon. 
Bitcoin's dominance also continues to grow. At press time, Bitcoin's dominance percentage accounts for 70.36%, according to data from CoinMarketCap.
Altcoins are also went green after BTC price has surged: ETH, LTC, XRP and EOS are up 4.07%, 4.3%, 0,55% and 2,22% on the week respectively. 
How you can gain profits from Bitcoin's growth
Bexplus provides good opportunities for investors to profit from Bitcoin's growth. It is a Hong-Kong based and globally operating crypto derivatives platform, committed to provide advanced financial services to investors by trading crypto perpetual contracts. 
Besides bitcoin, on Bexplus investors can trade ETH, LTC, EOS and XRP future contracts with up to 100x leverage.
For instance, you can use 1 BTC to short (predict it is going to drop) or long (predict it is going to rise) BTC and open a 100 BTC position with the help of 100x leverage.
For mitigating and controlling risks, investors are provided with instruments such as stop-loss and stop-profit. 
Why is investing on Bexplus profitable?
100% Welcome bonus
Each new Bexplus user is now granted with 100% deposit bonus: that's a limited offer which can significantly increase investor's chance to profit: for example, by depositing 1 BTC you'll have 2 BTC on your account, which can be used for opening double-volumed positions with your original investment. All the profits made with welcome bonus can be withdrawn.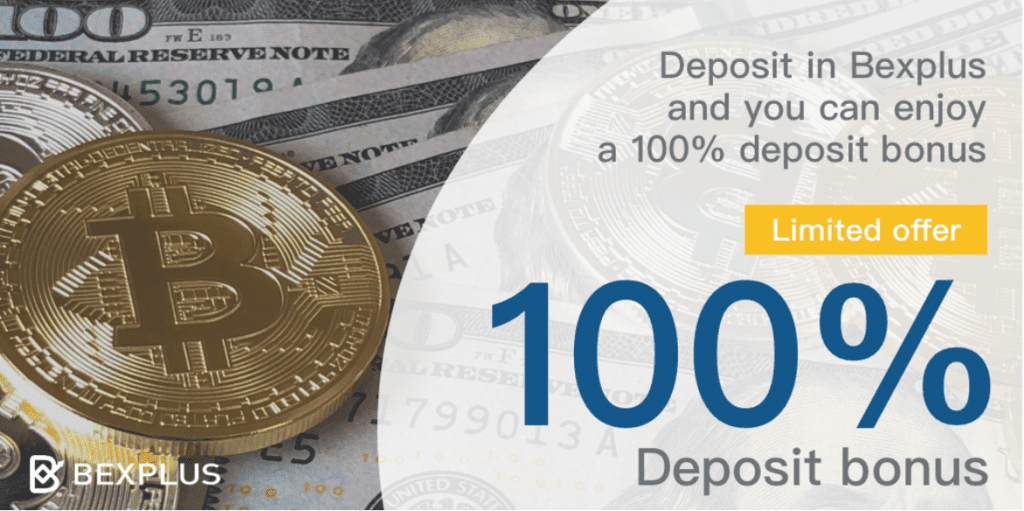 BTC Wallet: 18-30% annualized interest rate
Designed especially for beginners in margin  trading, Bexplus BTC wallet brings annualized interest rate: depending on the amount of your deposit it ranges between 18-30%.

The return is settled monthly, and you can always withdraw your fund at any time. It's never late to change your mind.
Other features of Bexplus:
– Mobile app for iOS and Android:
– Built-in trading simulator with 10 BTC for each new user
– Rich encyclopedia about trading is available 
– 24/7 client support 
Start earning with Bexplus today!
Follow Bexplus on:
Website: https://www.bexplus.com
Facebook: https://www.facebook.com/Bexplusglobal/
Telegram: https://t.me/bexplusexchange
Twitter: https://twitter.com/BexplusExchange