Man is moving towards modernism, and the age to come will be the age of technology and social media. Considering the need of the hour for social media, Syed Asif Ali launched a company called Media. Point Media is creating awareness among the people and providing jobs to many people. Point media will be known by the title of the musical platform and The Name of Skill in the feature.
Who is Syed Asif Ali
Syed Asif Ali belongs to South Waziristan; as a child, you had no financial resources and a successful journey as an entrepreneur. Syed Asif was competent, hardworking, and eager to do something for humankind from his preadolescence. He belonged to an impoverished family and relocated from South Waziristan to Dera Ismail Khan at eight without financial aid. He came to Dera Ismail Khan when he was eight years old and had no monetary resources due to the anti-terrorist operations.
You not only maintained your family by working hard in various places, but you also completed your educational activities while the home's roof was not private. In Oppo Mobile Technology, you became a manager based on your hard work while working as a General Salesman.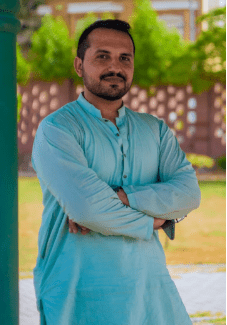 For the first time in Kohat city, you introduced the concept of Fix Prize, which was beneficial for both buyers and shoppers. There was a moment when you migrated, and then nature provided another opportunity for you to serve IDPs from Waziristan as a Red Crescent social worker.
Role of OPPO Mobile Technology
Oppo Mobile Technology is primarily a well-known mobile purchasing and selling firm. You were hired as a general salesperson in mobile technology for the first time. But you believed in your ability to work hard and did not let your determination waver, and you rose through the ranks of mobile technology management in less than two years. You invented the notion of a fixed price for the first time in Kohat's history, which comprised a lowered price for customers and fair compensation for shops. You have become a source of employment for many poor and needy individuals so they can stand on their own two feet and support their families when you need brilliant people to expand your business.
Point Media and its Features
When you recognized that the age to come is the age of social media, which we call the digital world, you became interested in digital marketing. So, for over two years, you learnt internet marketing through the effective use of YouTube. When you decided to make social media your home after mastering digital marketing, you founded Point Media.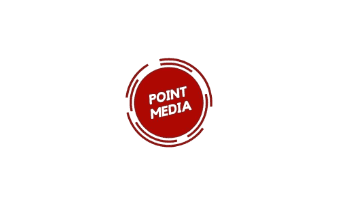 Point Media's primary goal is to serve the public, and the following are some of its primary goals. Today is the age of two social media, and practically everyone owns multiple social app properties and faces accounting issues in various locations. The Point Media has previously resolved numerous issues with politicians' and celebrities' social media accounts. When you grasped the importance of web editing and saw that this is the age of editing, you began teaching web editing at Pont Media, and many people were able to stand on their own after learning. 
To solve YouTube consumers' watch time and like difficulties, Point Media works to monetize YouTube channels. Point Media is attempting to monetize YouTube channels and solve the issue of Blue Badge not operating correctly.
Following the success of Point Media, your next step will be to create a musical platform. Point Media's first goal is to promote talent in Waziristan and Pakistan. The voice of every human being who has the talent to sing but lacks the means to communicate their representative to others will be the musical platform in Point Media. Point media will also be known as a musical platform in the future.
Perfection in Red Crescent
The Red Crescent is an Islamic charity that provides food, clothing, and medical supplies to people in war-torn areas. You worked as a social worker with the Red Crescent for two years. As a social worker, you assisted in the counter-terrorism operation by providing food, clothing, and medicine to internally displaced persons (IDPs).
Motivation for Youth
Due to terrorism, an 18-year-old lad migrates from South Waziristan to Dera Ismail Khan. He had nothing except his skill and hard work to his name, but through his hard work and knowledge, he progressed from an average man to a manager and then from a manager to the owner of point media. It was not an easy step, but it was only possible due to sincere dedication and strenuous effort. 
Allah has made man the noblest of creatures and bestowed a virtue that no other creature possesses. This is the only virtue we must acknowledge. Point Media's goal is to show young people the road to the future to carve out a niche for themselves in the world. In this era, you are not only supporting your family but also an orphan family.