As a business owner, your job is to make sure that you keep your overhead costs to a minimum, while still providing high-quality goods. Modern society is built on energy and gas and electricity are a huge part of any business activity. Your energy suppliers are an integral part of your business and can make or break you. 
Whether you're unsatisfied with the service or feel you're being ripped off, switching your energy providers is a good solution. If you're looking to switch up your gas or electricity providers, but don't know where to start, you've come to the right place. Here's everything you need to know about changing your suppliers from top to bottom. Take control of your business from the ground up!
Find and read your contract
The first place to start your journey of switching your suppliers should be your contracts. Your energy contract will tell you important information like your energy rates, prices per kWh, and when your contract ends. Once you've got the details down, before you contact your broker, you can compare today's prices and assess your options for yourself. You can start preparations to make a switch up to 6 months before your contract expires which should give you enough time to find a solution. If you can't find your contract, don't lose hope! You can find all the relevant information on your last energy bill. 
Understand the contract
Once you've brushed through the contract, and before you move on to the next step, it's important to make sure you understand everything. You need to know all the variables and factors at play to be able to make an informed decision. The most important things to understand in your energy contract are the Unit Cost and the Standing Charge. Your Unit Costs refer to the price you pay per unit (kWh) and your Standing Charge is daily charges that go towards maintaining the national grid and energy delivery. 
It's also important to know what kind of contract you have, so you can choose the best one that works for you. Whether your contract is a fixed-term, variable rate, deemed rate, 28-day, or rollover type, will impact your received services. Make sure to do a thorough brush through and to get familiar with your own contract before you sign a new one. 
Contact a broker
After clearing up everything in your contract, it's finally time to contact a broker and get the ball rolling. A business energy broker is a specialized middle-party that works with both energy consumers and providers. Brokers communicate with both parties to make sure that everyone's needs are met. It's important to remember that the broker's fees are different whether you're making a domestic or business energy switch. Energy brokers can charge in a few different ways, but most commonly through commissions or upfront savings. Once you've contracted a broker, you're halfway through the process of changing your gas and electricity suppliers. 
Confirm the switch
Once you've found your broker and your new contract, the final step is to confirm the energy switch. Your energy broker will come back with some deals for you to choose from and will answer any questions you may have. While the broker can offer you some advice and apply their expertise on the matter, ultimately, the final decision is yours. With the way times are changing, switching from gas to cleaner energy sources might be a good move for your company. Whatever the verdict, the broker will finalize your switch to your chosen supplier. Your new contract will be sent to you by mail and once signed, you're good to go!
Post-switch Support
After the decision has been finalized and the switch has been confirmed, the aftermath is pretty simple. After the energy switch, your broker will be in charge of any and all administrative tasks involved in the process. Ensuring the go-live date runs smoothly, the end of the new contract, and new rates are things that you will be contacted by the broker to deal with.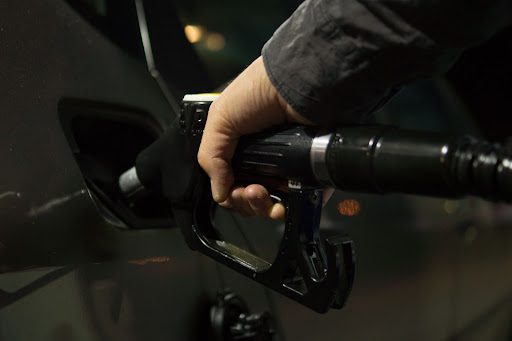 Congratulations! After following this step-by-step guide, you've successfully made the switch between energy providers. Gas and electricity are essential raw materials for your business, and it's important to find the right providers for you or your company. 
A successful energy switch begins with finding your contract and giving it a thorough examination. Make sure you understand all the relevant information so you'll know what to look at in the future. Contact your broker after going through the contract to get the ball rolling. Once you've come to an agreement with your broker, finalize and confirm the deal and you're ready to go!