San Francisco-based Swing Education has made a groundbreaking announcement of raising $38 million in its Series C funding round. This funding round, led by Apax Partners LLP ("Apax") and edtech investment firm Reach Capital, will be instrumental in addressing a long-standing issue plaguing the education sector – the shortage of qualified substitute teachers. As Swing Education strides forward, it reiterates its commitment to creating equitable educational opportunities by ensuring that no classroom goes without a teacher.
A Revolutionary Concept
Founded in 2015, Swing Education has been on a mission to ensure that every student has access to quality education without the disruption caused by teacher vacancies. The company operates a comprehensive online platform, serving as a marketplace that links schools with substitute teachers. This revolutionary concept has made it remarkably simpler for K-12 schools to manage and expand their substitute teacher pools.
Rising Above the Challenge
Teacher vacancies have long been an issue for school administrators, with a staggering 45% of public schools operating without a full teaching staff at the beginning of the 2022-23 academic year. Swing Education has stepped in to address this problem, offering a dedicated solution that not only improves the substitute teaching experience but also helps schools fill the gaps in their teaching staff.
By combining the power of technology with dedicated success teams, Swing ensures that substitutes are treated with respect, attracting more individuals to the profession. This dual approach allows Swing to continually add to its growing network of over 2,800 school partners and facilitates these schools in filling more than a million instructional hours with substitute teachers.
The Significance of Series C Funding
Securing $38 million in Series C funding stands as a testament to Swing Education's innovative solution to a nationwide issue. Mike Teng, CEO of Swing Education, expressed his excitement to have Apax Partners and Reach Capital on board as strategic investors, underlining that this funding round acknowledges the acute need for substitute teachers and paves the way for Swing to expand its positive impact.
David Su, Partner at Apax Global Impact, applauded Swing Education for its transformative business model, which brings much-needed digitalization to the substitute teacher staffing marketplace. The company's streamlined platform efficiently matches talent with schools, creating an overall more efficient and effective process.
Previous Accomplishments and Future Aspirations
This substantial funding comes in the wake of previous successful financing rounds. In 2018, Swing Education received Series B funding co-led by GV (formerly Google Ventures) and Owl Ventures. It also secured seed round funding from a consortium that included Social Capital, Kapor Capital, Moment Ventures, Ulu Ventures, Red House Education, and Edovate Capital.
Moving forward, Swing Education plans to leverage its latest funding round to expand its operations. Currently active in California, Arizona, Texas, Illinois, New York, New Jersey, and Washington, D.C., Swing Education aims to grow its pool of substitutes and school partners in these regions. By 2024, the company plans to extend its footprint to new markets, demonstrating its commitment to tackling the substitute teacher shortage nationwide.
Fostering Professional Growth and Development
Yet, Swing Education's holistic vision extends beyond the immediate resolution of the substitute teacher crisis. The company's innovative strategies are paving the way for holistic professional growth and development within the field of education. This approach includes not only broadening and diversifying staffing pools but also offering significant upskilling opportunities for substitute teachers.
Broadening and diversifying the staffing pool involves attracting a wide array of talented individuals from various backgrounds to consider substitute teaching as a viable profession. This is not limited to those with formal education degrees, but also professionals from other fields seeking a career change, retired teachers, and recent university graduates. This diversity adds a wealth of experience and perspectives to the educational environment, enhancing the quality of instruction students receive.
Meanwhile, upskilling opportunities ensure that the quality of substitute teachers continually improves. Swing Education recognizes the need for ongoing professional development in the rapidly evolving field of education. It provides opportunities for substitute teachers to engage in professional learning experiences, training them in current teaching methodologies, classroom management techniques, and emergent educational technologies. This commitment to professional development not only benefits the teachers themselves but also enhances the educational experiences of the students they instruct.
Moreover, Swing Education's unique model creates innovative pathways into the teaching profession. By providing a flexible entry point into education, it offers aspiring educators the opportunity to gain practical experience and insight into the field without the immediate need for full-time commitment. This model can be particularly appealing to individuals considering a career in education, giving them the chance to explore the profession in a supportive, flexible environment.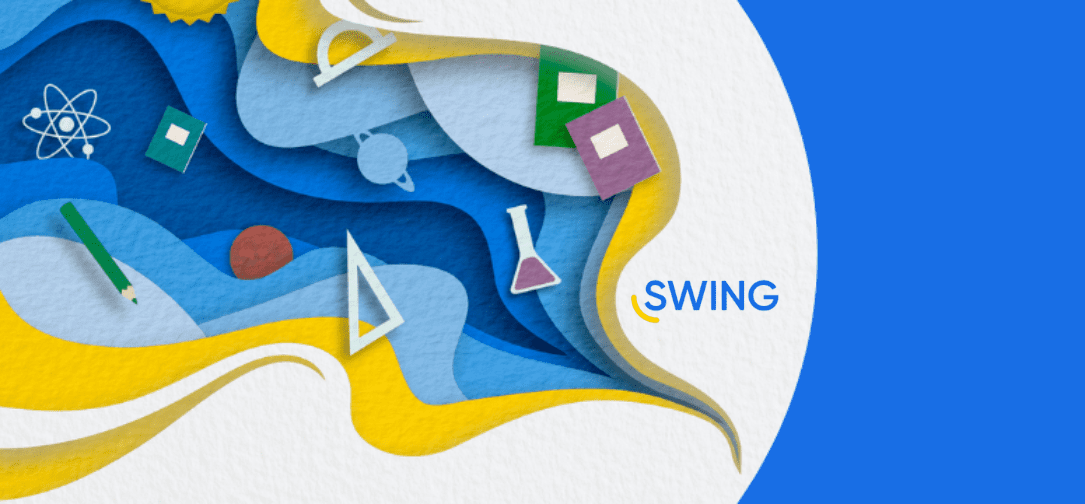 Swing Education's Leadership: Vision and Impact
Mike and Asha's commitment to keeping student learning at the forefront of their mission has proven to be a game-changer in the industry. Their leadership focuses not just on addressing an immediate need, but also on ensuring long-term sustainable solutions that have a lasting impact on the education sector. In fact, their efforts have been recognized by investors and partners who see the value in Swing Education's innovative approach to tackling the teacher shortage crisis.
By integrating data analytics, sophisticated software solutions, and a profound understanding of the education landscape, Swing Education's leadership has been able to build a platform that not only matches teacher absences with qualified substitutes but also enhances the overall educational experience for students. Mike and Asha's dedication to the cause signifies a bright future for Swing Education, further strengthening its position as a leading player in the realm of educational solutions.
Charting the Course for Future Success
Swing Education's progressive and forward-thinking strategies, coupled with its financial achievements, reflect a promising future. As it continues to bridge the gap between substitute teachers and schools, the impact of Swing Education is set to be even more profound in the coming years.
With its unwavering commitment to quality education and dedication to resolving the substitute teacher crisis, Swing Education is undoubtedly positioned to transform the education landscape. The latest funding round reiterates Swing's crucial role in education and sets the stage for its continued expansion and innovation. Through its work, Swing Education hopes to ensure every student has access to quality education, regardless of teacher availability – a goal that is now closer than ever before.