The IT solutions provider stresses the importance of Salesforce for organizations operating at all scales
Suresh Goli, the founder, and CEO of Cloud Odyssey, recently made an announcement about Salesforce being accessible to organizations operating at all scales. The tech expert shares the opinion of the CRM not being limited to high-end enterprises willing to handle complicated processes. With Cloud Odyssey, Mr Goli provides personalized Salesforce and MuleSoft implementation services to companies belonging to all scales of operation. From startups and SMEs to large enterprises, the IT solutions provider caters to the needs of a range of different clients.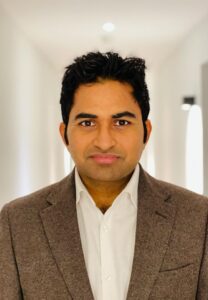 Launched in 1990, Salesforce has come a long way and become one of the most trusted CRM platforms around the world. However, it is a fairly vast cloud-based platform and comprises a number of different tools and features. This has resulted in a common myth revolving around the use of CRM platforms being exclusively limited to large-scale enterprises. Assumptions like these have dissuaded many small businesses from implementing Salesforce.
Busting this myth, Mr Goli believes that Salesforce has always catered to SMEs and will continue to do so in the future. He highlights the advent of Salesforce Essentials, a special Salesforce edition designed for companies having limited budgets. He says, "Today, any organization willing to manage its customer database can implement Salesforce effectively. The Essentials edition of Salesforce provides users with all the basic features of Sales Cloud and Service Cloud at the rate of $25/user/month. This is a fairly affordable rate for SMEs to implement Salesforce and leverage their business processes."
Mr Goli also believes that Salesforce is a highly scalable platform and can be optimized as small businesses grow. "Being a cloud-based platform," he adds, "Salesforce allows organizations to scale up in a hassle-free manner. If a company has been using Salesforce Essentials and wants to go a step further, the CRM platform can be upgraded with new tools and add-ons without facing any roadblocks. This makes Salesforce an ideal CRM platform for a new business to grow with."
Through Cloud Odyssey, Mr Goli has been using the skills and knowledge gained from working for high-end enterprises to design Salesforce solutions for SMEs. His passion for the IT sector and the Salesforce ecosystem makes him offer the benefits of Salesforce to organizations having limited resources. "Over time, technology has become increasingly democratic. In order to thrive in the age of digitization, it is important to make the most of cloud-based platforms like Salesforce. Our team at Cloud Odyssey tries its best to provide enterprise-level solutions to smaller businesses, helping them carve their niche in the market," says Mr Goli.