Out of the 5.5 million PPP loans that were approved in 2021, approximately 5 million went to businesses with 10 or fewer employees.

Roughly 800,000 business establishments closed down between March 2020 and February 2021 according to the U.S Federal Reserve.

In the United States, over 4.0 million new business applications were filed in 2020.

Approximately one fifth (20%) of new businesses do not survive their first year of operations. 
Adequately capitalizing on marketing trends as a business owner can very literally make or break one's business. 
From non-complex strategies- such as micro-influencer marketing, to much more specialised methodologies (such as automation), a marketing agency (or a business owner) will need to comprehensively understand everything marketing related if they are wishing to succeed in the long-run. 
Below we will discuss some of the most prominent industry trends, including the newly established partnership between Successful Marketing Solutions (SMS), and OnPassive.
A New Marketing Model?
Successful Marketing Solutions was founded by Professor Bob Boyd, who has allegedly been included within Marquis Who's Who 2020-2021 list as a result of his excellent: industry problem solving abilities, innovative marketing strategies, and his corporate ethos. He is also responsible for authoring the best selling author of The Art and Science of Success. 
SMS has recently partnered up with OnPassive- a global e-commerce firm, so as to allow businesses around the world to have access to a variety of business tools and marketing-related services, and consequently to more adequately conduct their day-to-day operations.
According to the Small Business Administration (SBA) Office of Advocacy, roughly 49% of all businesses fail within their first five years of operation. This statistic- which can often be quite disheartening to a plethora of aspiring entrepreneurs,  is one that Dr. Boyd's declared company is adamant about changing.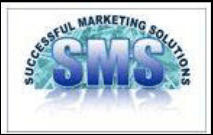 In order to do this, OnPassive's broad spectrum of services is supposedly going to be utilized to bring in a variety of benefits for their clients- including a) providing a platform for every affiliate business so as to allow them to proliferate their online brand image, and b) providing aspiring entrepreneurs with no available business website a holistic ''plug-n-play'' system which they can use to allegedly ''guarantee'' their success.
The partnership's new proposed ''OnPassive Model''- which contrasts sharply with the traditional marketing approach that is currently being used by most companies, can (according to its founders) provide several advantages to business owners. These include a model whereby:
Business is based on Mutual Benefit,

Business includes Real Products, People, and Business,

Marketers do not have to recruit or sell services, and

All marketing agencies compete only against themselves. 
Becoming An OnPassive Founder?
Currently, OnPassive has initiated a recruitment system by which wishing individuals can ''buy'' into the business as ''founders''. According to claims made within OnPassive's business website, their offer is the only plan which gives founders a 100% 30 day written guarantee; of course, this cannot be verified as of 02/09/2021- particularly when considering it in a global context.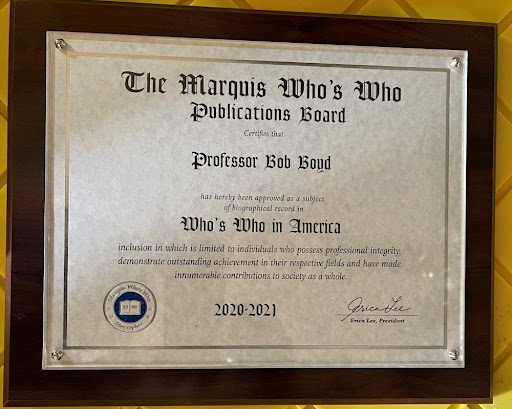 To our understanding, OnPassive's offer allows potential investors to buy into the company for a relatively low amount of capital (USD $97); this needs to be supplemented with an additional amount of approximately USD $250 when the business goes public, at which point no more founder applications will be accepted.
Such a system unequivocally favours early investors, who may be able to buy into a future colossal e-commerce company for a relatively low opportunity cost. 
According to Professor Boyd, SMS's and OnPassive's values are ones of: honesty, integrity, and corporate ethos; the businesses plan to find and sell the best products and services in the entire world (in a range of different industries), whilst making a pivotal difference in persons' everyday lives. 
For A More Comprehensive View of The Benefits Of Being An OnPassive Founder See the Video Below:
Final Thoughts
Overall, the newly announced partnership between Successful Marketing Solutions and OnPassive is undoubtedly exciting; it may potentially serve as the beginning of an entirely new era of digital marketing- particularly when considering the propelling e-commerce industry at the moment.
Professor Bob Boyd can be followed or reached here: 
Facebook page: https://www.facebook.com/smsinstantcashsolution
Linkedin: https://www.linkedin.com/in/profbobboyd/
Email: bboydsms@gmail.com